Welcome to the ultimate guide to the best things to do in Malta. This island offers breathtaking landscapes, a rich history and a vibrant culture. Prepare to dive into a world where crystal-clear waters meet ancient ruins, and every corner promises an exciting adventure.
Looking for outdoor activities, or cultural experiences, or want to learn about Malta's past? Malta's got it. There's so much to see and do, and I cannot wait to show it all to you.
I'll show you the best things to do in Malta. From hidden gems to touristy must-visit sites, you'll know what to do for an enjoyable time.
Key Takeaways on the Best Things to Do in Malta
Malta offers much to see and do. You won't get bored.

The beaches are beautiful with clear water and fun activities like swimming and snorkeling.

History is everywhere from ancient towns to thousand-year-old temples to WWII sites.

Malta food is yummy: Try local food like pastizzi and rabbit stew.

If you like nature, you can go on a hike and see amazing views, or visit Gozo for a quiet, pretty place.

Scuba diving is big in Malta because the water is so clear. There are many things to see underwater from natural reefs and sealife to shipwrecks.
Explore Malta's Stunning Beaches
Malta's beaches are popular for their blue waters and sand. They draw crowds for their beauty and fun, like splashing around, making sandcastles, and trying water sports.
The beaches like Golden Bay and Ghadira Bay are family favourites. They are spacious, and accessible and have plenty to do, from eating out to renting water sports equipment. Ghajn Tuffieha Bay offers a quiet vibe. It's also a prime spot for stunning sunsets.
Paradise Bay might be smaller, but it's a gem for snorkelling, thanks to its crystal-clear waters.
And for thrill-seekers, places like Peter's Pool are suitable for jumping off cliffs.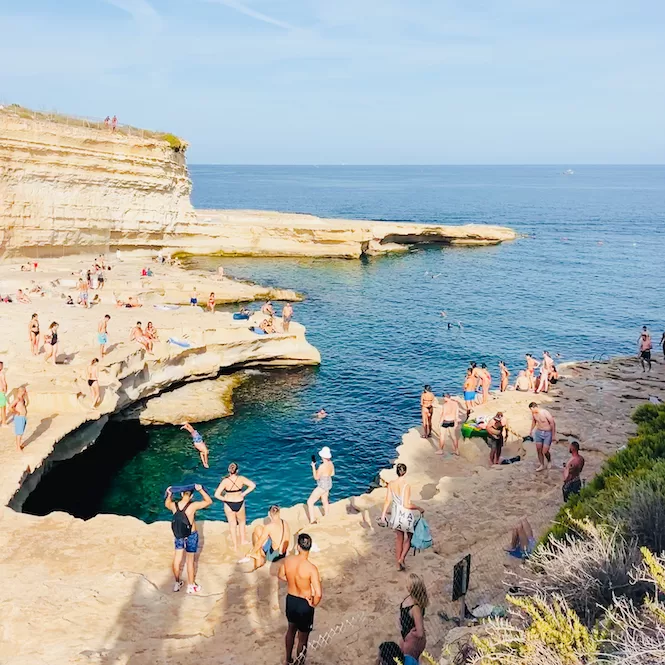 Top beaches to visit in Malta and Gozo:
| | | |
| --- | --- | --- |
| Beach Name | Location | Highlights |
| Ramla Beach | East of Gozo | Red sandy beach, shallow waters, natural surroundings, family-friendly, water sports. |
| St. Peter's Pool | Soth of Malta | Natural swimming pool, rocky beach, clear waters, popular for cliff jumping. |
| Hondoq Bay | South of Gozo | Crystal clear water, views of Comino with a spot for jumping and water sports. |
| Blue Lagoon & Comino | Comino | Small beach, clear turquoise waters,  good for snorkelling, kayaks for rental, and nearby hiking trails. Check out my top recommended boat tours to Blue Lagoon. |
| Golden Bay | West of Malta | Large sandy beach, family-friendly, water sports, nearby amenities. |
| Ghadira Bay | North-East of Malta | Malta's largest sandy beach, shallow waters, accessible, family-friendly, water sports. |
| Ghajn Tuffieha Bay | West of Malta | Scenic views, less crowded, good for hiking and watching sunsets. |
| Paradise Bay | Nort-West of Malta | Small beach, clear turquoise waters, good for snorkelling, kayaks for rental, nearby hiking trails. |
| Imgiebah Bay | North-East of Malta | Wild beach, dog friendly, no amenities. |
| Ghar Lapsi | South-West | Natural pool, shallow, good for kids. |
For those who enjoy discovering Malta's less touristy spots, Imgiebah Beach and Ghar Lapsi are perfect. Ghar Lapsi, with its shallow waters, is a hit with families and offers a playground nearby for extra fun. Imgiebah Beach, also called Selmun Beach, is a quiet pebble beach perfect for a calm day, hikes, and nature.
Tip: Visit the beaches early in the morning to avoid the crowds and get the best spots.
Don't forget to put Malta's beautiful beaches on your trip list. They're a must-see!
Best Things to Do in Malta: Explore Malta's Rich History
Malta is like a big museum under the sun. Let's check out some spots you can't miss:
| | |
| --- | --- |
| Destination | Description |
| Mdina | Visit Mdina, the 'silent city' surrounded by tall walls. It's an old town that was once Malta's main city. It's famous for its historic buildings, narrow streets, and panoramic views of the whole island. |
| Hal Saflieni Hypogeum | Discover the Hal Saflieni Hypogeum, a fascinating underground temple over 6000 years old. This UNESCO World Heritage Site is one of the most fascinating archaeological sites in Europe. |
| Valletta | Check out the impressive fortifications of Valletta, Malta's capital city. It's another UNESCO World Heritage Site in Malta. Get lost in the city's historic streets, visit the Grand Master's Palace, St. John's Co-Cathedral, and the National Museum of Archaeology. |
| Three Cities | Discover the Three Cities of Malta, a trio of historic cities rich in culture and history. Vittoriosa, Senglea, and Cospicua stand proudly, surrounded by fortress walls, offering a journey through time. |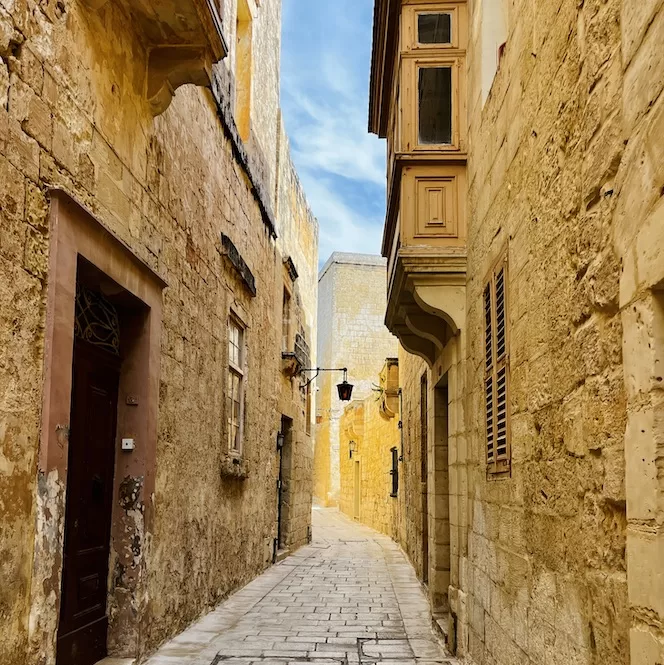 In addition to the above, there are many other historical landmarks and must-visit sites spread throughout the island. Whether you're interested in the ancient temples of Ħaġar Qim and Mnajdra or the impressive fortifications of the Grand Harbour, there's always something new to discover in Malta's rich history. Want to know more? Look at my full guide to Malta's historical spots.
Experience Malta's Cultural Delights
Malta has a lot of history and rich traditions. One of the best things to do in Malta is to immerse in culture by joining in on local festivals and trying Maltese food. From attending a local festa to indulging in the Maltese cuisine, there are plenty of cultural experiences to discover.
Best Things to Do in Malta: Attend a Local Village Festa
Catch a festa in Malta and you're in for a treat. Music, food, and bright colours fill the streets as people celebrate their saints. The most famous festas take place in the summer months, with the Festa ta' l-Imnarja in June and the Festa Santa Marija in August. But every summer week has at least one festa, sometimes more. Want to join in? Ask someone, and they'll tell you where the fun is.
Explore Traditional Villages
Exploring traditional villages is an ideal way to soak in the Maltese culture. Marsaxlokk, with its vibrant fishing boats and delicious seafood, is a must-see. Make sure to visit the Sunday market for the freshest catch.
Other authentic villages to mention are Qrendi, Naxxar and Rabat. They are filled with traditional architecture and genuine Maltese vibes.
Qrendi is home to the ancient Mnajdra Temples and breathtaking scenery. Naxxar is another gem, boasting traditional buildings and the grand Palazzo Parisio Palace. Its old streets invite leisurely walks. In Rabat, history is everywhere. See St. Paul's Catacombs and wander the quiet streets.
Best Things to Do in Malta: Indulge in Local Cuisine
Maltese cuisine is a blend of Mediterranean flavours with a Maltese twist. Be sure to try the traditional rabbit stew, or fenkata, and pastizzi, a flaky pastry filled with ricotta or mushy peas.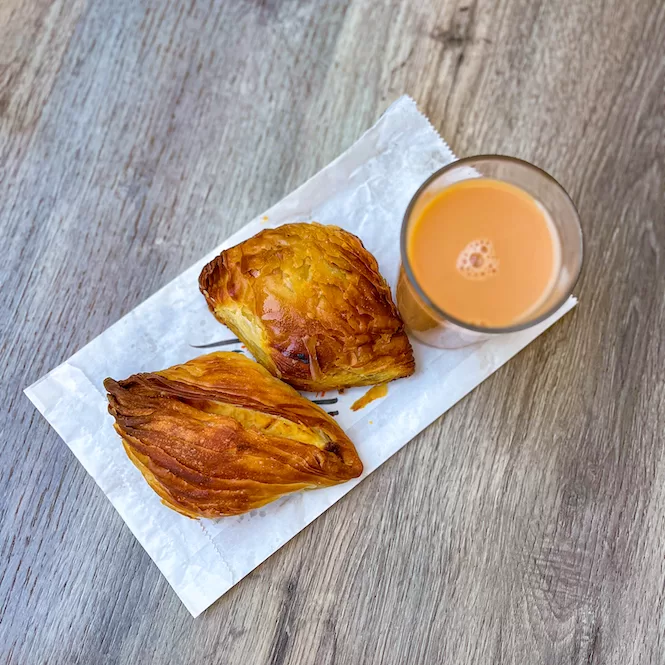 The Maltese also love their sweets, so don't miss out on trying the famous imqaret, a sweet pastry filled with dates. For a true taste of Malta, head to the bustling food markets in Valletta or visit the local restaurants and cafes.
| | |
| --- | --- |
| Dish | Description |
| Ġbejniet | A type of cheese made from goat milk served as a snack or part of a platter. |
| Pastizzi | A flaky pastry filled with either ricotta cheese or mushy peas served as a savoury snack. |
| Lampuki Pie | A fish pie made with lampuki (dolphin fish) and vegetables, served in the autumn season. |
| Rabbit Stew | A traditional Maltese dish made with rabbit meat, vegetables, and a tomato-based sauce, served as a main course. |
Complete your meal with a glass of local wine or a refreshing Maltese beer, such as Cisk. Indulge your taste buds and explore Malta's rich culinary heritage.
Best Things to Do in Malta: Discover Malta's Natural Wonders
Malta isn't just about history and culture. Outdoor lovers also have so many things to do in Malta and Gozo. The island is full of beautiful landscapes and hidden gems. There's always something exciting for exploration enthusiasts.
Visit Must-See Nature Places
You can access complete guides to these places by clicking on the hyperlinks.
| | | |
| --- | --- | --- |
| Place | Location | Famous For |
| Blue Grotto | Zurrieq | Boat trips to the caves, deep blue waters and sunsets. |
| Coral Lagoon | Mellieha | A hidden sea cave with a natural arch, great for kayaking. |
| Blue Lagoon | Comino | Top tourist spot, a lagoon with turquoise waters. |
| Dingli Cliffs | Dingli | The highest point in Malta, with stunning sea views, sunsets, and walks. |
| Dwejra Bay | Gozo | Inland Sea, Blue Hole, Azure Window (collapsed during a storm in 2017). |
| Ghasri Valley | Gozo | A canyon-like valley leading to a beautiful pebbly beach. |
| Mgarr Ix-Xini | Gozo | A quiet bay with a pebble beach and a historic tower. |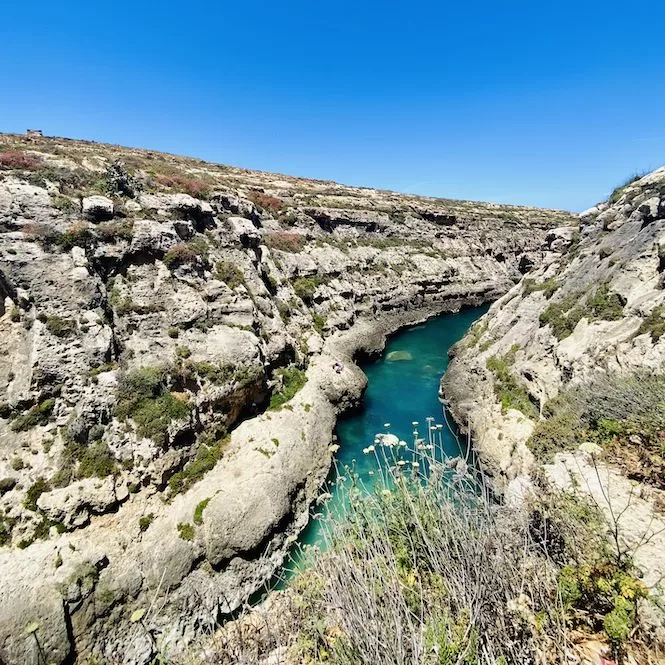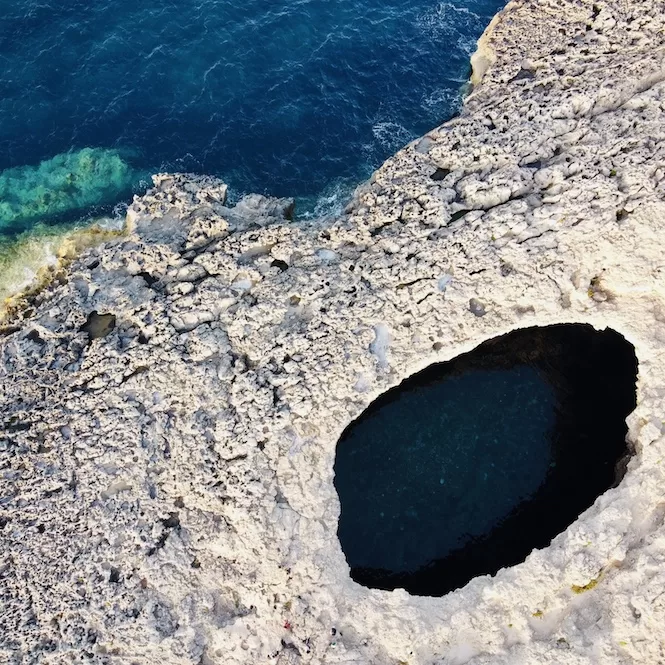 Go Hiking
Malta and Gozo offer some nice hiking routes. Imagine walking along a cliff, the sea breeze on your face, and every view is like a postcard. Hiking here is about discovery – finding hidden beaches and views that make you stop to take pictures. Below are my top recommended hikes to try. Click on the links to access the full guides.
Top hiking trails in Malta and Gozo: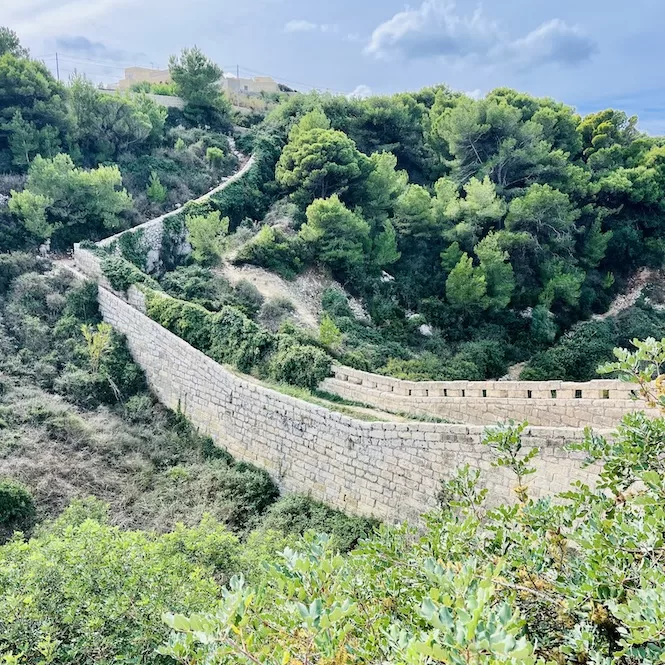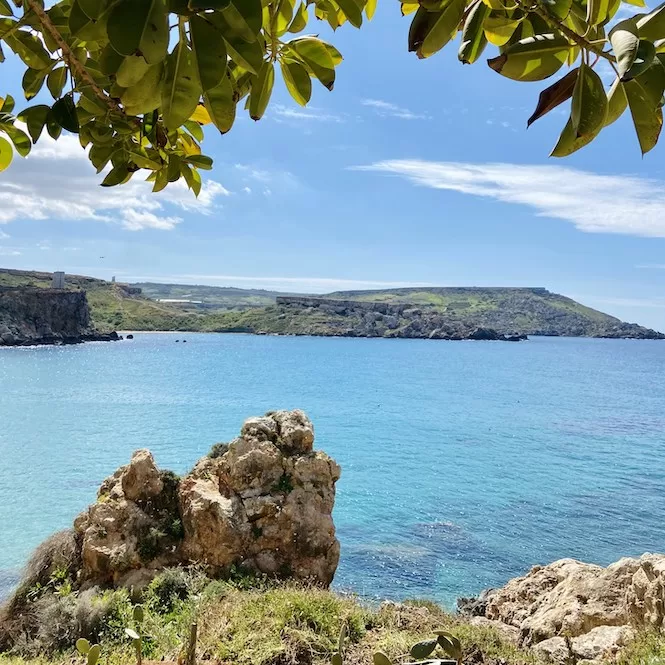 Best Things to Do in Malta: Try Water Sports
Malta is perfect for water sports enthusiasts. With its clear blue seas, it's a paradise for anyone eager to splash into activities like snorkelling, kayaking, and more. Here's a quick guide to the best sea adventures Malta offers.
Activity
Why is it Special?
Locations
Scuba Diving
Shipwrecks and clear depths up to 50m, can be done all year round.
More than 50 sites, all around Malta.
Snorkelling
Clear waters with vibrant sea life.
Any rocky beach, or rocky sides of the sandy beaches.

Paddle Boarding
Unique views of the coast and sunrise or sunset paddles.
Rent a paddle board in Ghadira

,

Golden Bay

,

Ghajn Tuffieha Bay

,

St Thomas

or

Ramla Beach

in Gozo

Kayaking
Explore hidden coves and historical views from the sea.
Ghadira, Golden Bay, Xlendi, Paradise Bay, Ramla and Hondoq Bay in Gozo

Parasailing
Aerial views of Malta's coastline and bays.
Comino,

St. Julians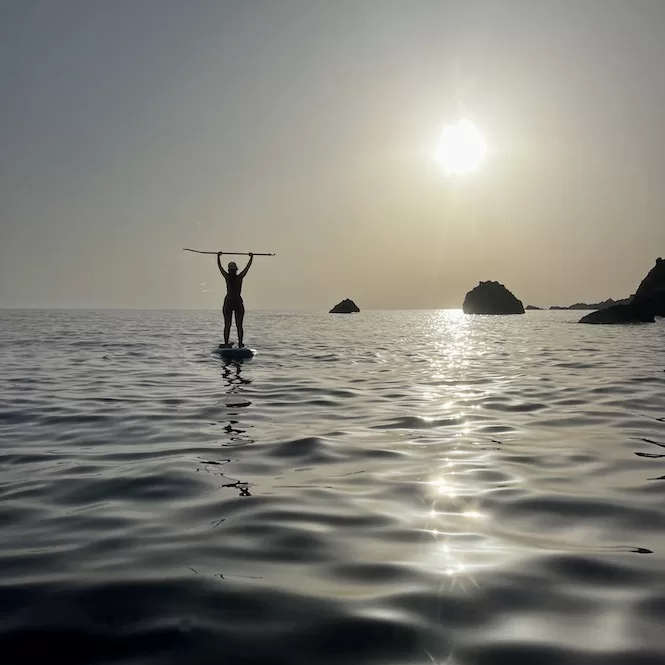 As you can see there are so many things to do in Malta and Gozo for outdoor lovers. With its sun-kissed trails and blue sea, adventure is always just a step away. Hike rugged landscapes, dive into water sports and visit nature spots.
Best Things to Do in Malta: Malta's Nightlife
Malta sparkles at night. Paceville in St. Julian's is where the fun's at, with its buzz of clubs and bars. It's the go-to place for anyone ready to move to the beat until the sun rises. Love music? Paceville's got it all, from live bands to top DJs spinning tracks.
And don't miss the pool parties at Café del Mar, where the vibe is as cool as the water. For epic parties with famous DJs, Gianpula is the place to be. 
Tip: Keep an eye on the local events calendar on Facebook too — it's your golden ticket to the hottest parties.
Visit Gozo, Malta's Sister Island
If you come for a week or longer, I recommend visiting Gozo. It's a calm place with friendly villages, clear blue water, and hidden beaches. Gozo is perfect for a break from the busy world.
What to Do in Gozo
Gozo offers a range of outdoor adventures, making it a popular destination for nature enthusiasts. Hike along the picturesque countryside, explore the dramatic cliffs of Ta' Ċenċ, or dive into the famous Dwejra Bay with its Inland Sea and Blue Hole.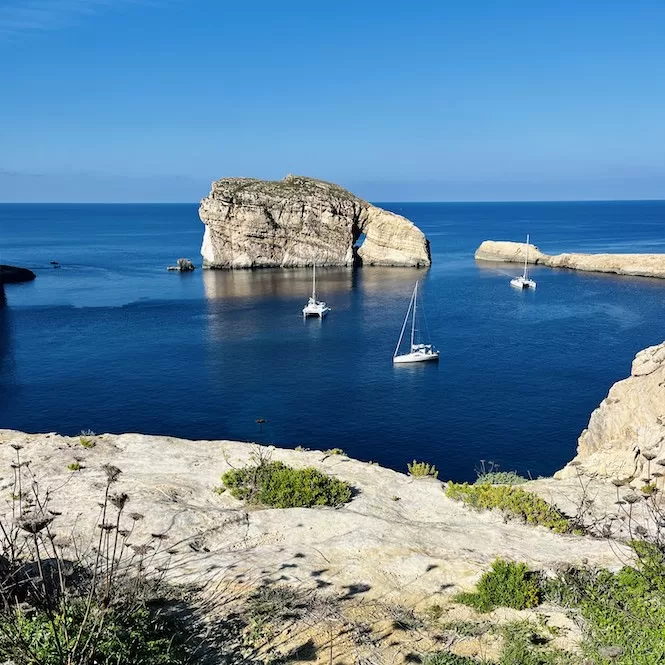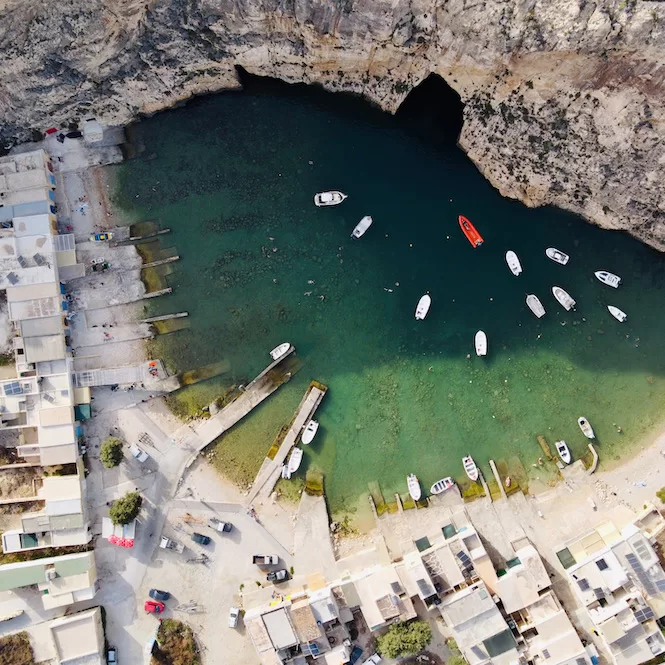 For those interested in history and culture, Gozo also offers several historical landmarks. Visit the awe-inspiring Ggantija Temples or explore the medieval Citadel in Victoria.
Check out my full guide to things to do in Gozo.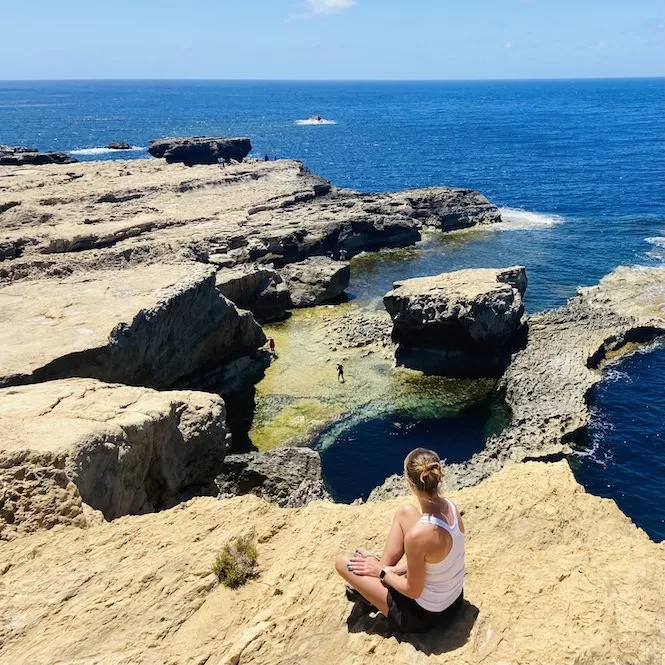 How to Get to Gozo
Getting to Gozo is a breeze. You have two main options: the Ċirkewwa ferry terminal or the Valletta terminal.
Ċirkewwa ferry terminal welcomes cars and pedestrians, and the journey takes less than 30 minutes.
Here's some advice: the ferry gets busy when Gozo locals head to Malta for work and Maltese escape to Gozo for weekends. Friday and Sunday evenings are the peak hours. Try to avoid these times in the summer.
If you travel without a car, you can get to Gozo from Valletta by fast ferry. There are two companies operating the ferries – Gozo Fast Ferry and Virtu Ferries. Book tickets here.
Quick Tips for Visiting Gozo:
Don't miss the chance to try Gozo's famous pizza, ftira. The best place to get one is at Mekrens or Maxxok.

Rent a car to explore the island at your own pace. I recommend Discover Cars. They offer the largest choice and inexpensive rates.
Best Things to Do in Malta: Unwind at Malta's Luxury Resorts and Spas
If you're looking for a luxurious holiday in Malta, you're in luck. This island is packed with nice resorts and spas. They've got everything you need to chill out in style.
Luxury Hotels in St. Julian's
St. Julian's shines as a top town in Malta, famous for its buzzing vibe and beautiful sea views. The resort town is home to a wide array of luxury hotels and resorts, such as InterContinental Malta and Hilton Malta. They offer outdoor and indoor pools and spas that are out of this world.
Feel like spoiling yourself? Make time for a spa day. At the Hilton Malta, pamper yourself with facials, body scrubs, or soothing aromatherapy massages. Or, visit the InterContinental Malta for a workout in the cutting-edge gym and a wind-down session in the sauna. It's all about living the high life here.
Countryside Retreats
If you prefer a quiet environment, Malta offers several countryside retreats. In Attard, the Corinthia Palace Hotel & Spa has a picturesque garden setting and a range of spa treatments, including hot stone massages and hydrotherapy.
Over on Gozo Island, the Kempinski Hotel San Lawrenz in the pretty village of San Lawrenz mixes adventure and luxury. You can hike, dive, snorkel, and relax in the spa.
Comparison of Luxury Resorts and Spas in Malta
No matter which resort or spa you choose, your Malta stay will be comfortable and luxurious. Enjoy a massage or relax by the pool and let your worries disappear. A visit to one of these spas is your ticket to a pampered holiday.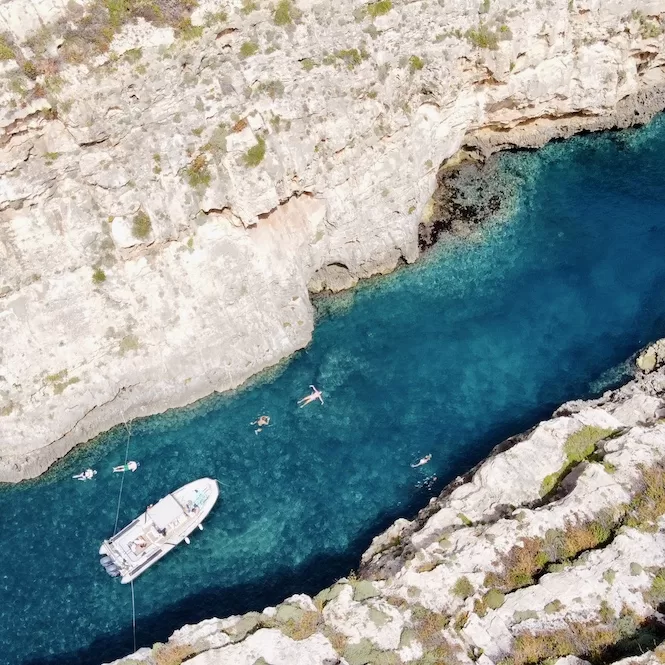 Attend Malta's Festivals and Events
Malta buzzes with life, rich in culture and history. Attending religious feasts or music festivals are some of the best things to do in Malta when on holiday. Here are some of my favourite annual events.
The Malta International Fireworks Festival
The Malta International Fireworks Festival lights up the sky every April. It's a dazzling show you can't miss if you visit Malta at that time of the year. World-class fireworks companies fill the night with colour above Valletta's Grand Harbour. It's a grand spectacle on the Maltese calendar.
The Feast of St. Paul's Shipwreck
As a predominantly Catholic nation, Malta has a rich religious heritage. The Feast of St. Paul's Shipwreck is one of the most significant celebrations on the island. Malta honours St. Paul's Shipwreck on February 10 yearly and celebrates it with processions and parades.
The Valletta Baroque Festival
The Valletta Baroque Festival lights up January with classical melodies. It's a tribute to the grand Baroque era, known for its legendary composers. The festival fills the air with concerts and recitals. You'll see stars from around the world and local talents too.
Isle of MTV Malta
The Isle of MTV Malta is a summer highlight, every July. It's where world-famous stars and fresh local artists hit the stage. Several famous names like Lady Gaga and the Black Eyed Peas rocked this event. It's a hit for music lovers, young and old.
The Birgufest
If you're looking to experience Malta's historic towns, Birgufest is the event for you. Held annually in October, this festival celebrates Birgu's rich heritage, one of Malta's towns of the Three Cities. Expect candlelit streets, live music, traditional food and drink, and plenty of opportunities to explore the town's historic landmarks and hidden corners.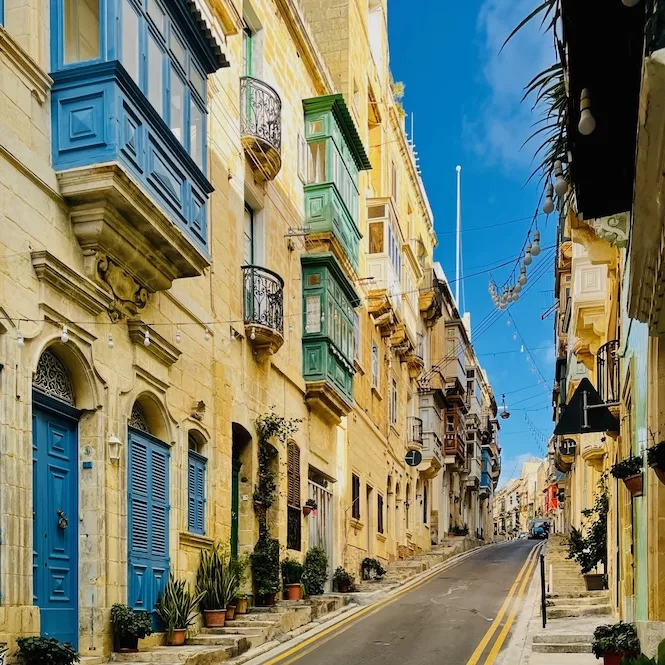 The Malta Arts Festival
The Malta Arts Festival is a vibrant showcase of creativity. Every June or July, it presents a mix of theatre, dance, and visual arts. Artists from Malta and beyond share their work. The schedule is full, offering diverse experiences for all.
The Notte Bianca
Finally, if you're looking for a night of cultural exploration and fun, Notte Bianca is not to be missed. Held annually in October, this festival sees Valletta come alive with performances, installations, exhibitions, and events. In addition, museums, galleries, and historic landmarks are open until dawn. Expect a magical night of culture, art, and music, as the city transforms into a living work of art.
Malta is full of festivals and events all year round. Malta's Facebook events calendar is an ideal place to find them. You will surely find something fun to do during your trip.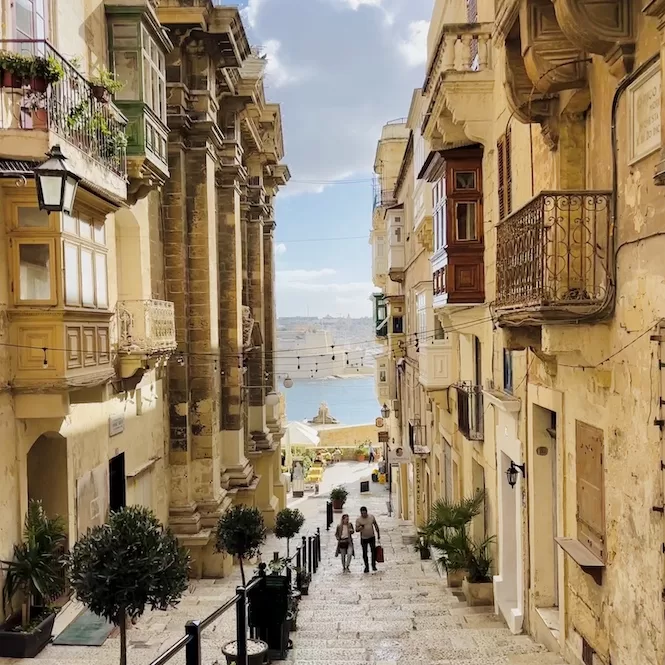 To sum up, there are so many things to do in Malta: visit beautiful beaches, immerse in rich history and fascinating culture, and enjoy nature's beauty. Looking for adventure or culture? Want to chill out? This Mediterranean island has you covered. Get ready for a trip to Malta. It's a place you won't forget.
FAQ to the Best Things to Do in Malta
What are the top recommended activities for adventure seekers in Malta?
Can you suggest the best spots in Malta for historical exploration?
Visit Malta's ancient cities – Mdina, Valletta, Three Cities and Rabat. Also, visit the pre-historic temples and the Hal Saflieni Hypogeum. Check out my guide to the top historical places to see it all.
What are the best things to do in Malta for families?
Where can I find live music or entertainment venues in Malta?
Valletta is where concerts happen. Jazz, rock, classical – it's all there. And for clubbing, Paceville or Gianpula are the spots. Keep an eye on Facebook events for the latest gigs.
What are the best things to do in Malta for nature lovers?
What water sports are available in Malta and where can I book them?
What are the best culinary experiences or food tours available in Malta?