Xlendi is one of Gozo's scenic coastal towns. It is like a small fjord, with high cliffs surrounding it. This destination is popular with locals and tourists because of its natural beauty, sunsets, and dining options. In this guide, I will share everything you need to know about Xlendi, including nature sites and activities.
Is Xlendi Worth Visiting?
This charming coastal village has the right blend of natural beauty and recreational activities. Here are my top reasons to visit Xlendi:
Amazing dramatic cliffs: Xlendi Bay is surrounded by these impressive limestone cliffs. Seriously, they're stunning and provide the finest backdrop for the bay. The views are amazing. It's a sight you must see!
Swimming options: The beach in Xlendi may be tiny, but don't let that stop you from swimming. Instead of sandy shores, you'll find a rocky coastline that's inviting to jump. Don't worry, ladders are conveniently placed, so you can get in and out of the water easily.
Hiking opportunities: Xlendi has scenic trails worth exploring. You can climb up the stairs on the right to reach the cliff's viewpoint. Also, you can venture left and to Xlendi Tower. You will cross the bridge over the Kantra Valley and once in the tower area, you will see these cool yellow limestone cliffs and salt pans. The views there are stunning and ideal for amazing photos. If you're up for it, I can share my hiking guide with you. You can follow the route to the tower or go further if you're feeling adventurous. 
Water sports: There is a popular dive spot where you can explore a shallow 70-meter-long tunnel. The reef there is so pretty, filled with marine life. If you're into scuba diving, you're in luck. This is because there are a few diving centres in Xlendi where you can learn scuba diving. Now, if you prefer snorkelling, the rocky coastline on the left side of the bay is worth exploring. Just a heads up, though, the waters can get pretty deep, so if you're not the most experienced swimmer, be cautious. You can also rent a kayak and explore the stunning coastline and caves.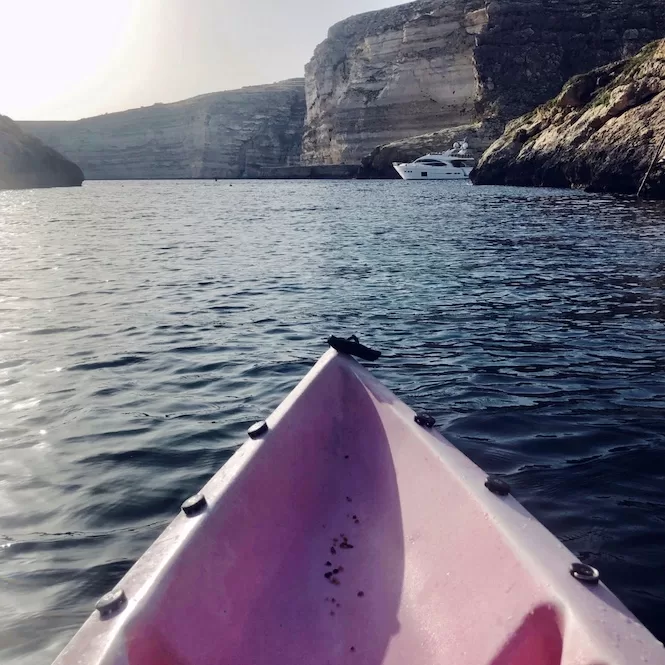 Foodie's dream: You won't believe the number of restaurants in Xlendi. They serve all sorts of delicious stuff, like fresh fish, pasta, and pizza. There's one place called The Boathouse that I recommend trying. Now, here's a tip: if you're planning to visit during the weekend, reserve a table in advance.
Picnics with views: An alternative to restaurants is picnicking outside. And, Xlendi picnics are fantastic! There are benches and tables along the coast, and the views are stunning. In the evening, you can watch the sunset there.
Sunset views: Get ready for the sunset in Xlendi as the day ends. Sip on a refreshing drink at a waterfront restaurant or picnic bench and watch the sky turn red. If you're a sunset chaser, check out my blog on the best sunset spots on the islands.
Location and How to Get There?
Xlendi is in southwest Gozo, surrounded by Munxar, Fontana, and Kercem.
Renting a car is the best way to visit Gozo because you can take your time and explore the hidden gems at your own pace. Check out Discover Cars for affordable car rentals. I'd recommend renting a car from the airport and using it throughout your vacation.
If you're coming from Malta, you'll need to go to Cirkewwa Ferry Terminal first. From the terminal, take a ferry to Mgarr, the main port in Gozo. The ferry ride takes about 20 minutes, and you'll see scenic views of the Mediterranean Sea and Comino's Blue Lagoon.
Reaching Xlendi from Mgarr Harbour by car is a breeze. It's just a 20-minute drive. When you arrive at Xlendi, you'll find a small parking area available. If it's full, don't worry. Just head up the hill a bit, and you'll likely find additional parking options here.
If you're not driving, you can get to Cirkewwa by public transport or taxi from various places in Malta.  Once you get to Mgarr, there are a few ways to get to Xlendi. There are plenty of taxis at the ferry terminal, or you can book Bolt or eCabs via their apps (these are cheaper than white taxis). Alternatively, you can take a public bus. Catch a bus going to Victoria (the capital of Gozo), then catch another bus going to Xlendi. Check out this website for routes and schedules.
Getting There:
---
---
You can also do a Jeep tour of Gozo that includes visiting Xlendi. Book the tour below. It's fantastic. It has over 1000 reviews.
Is Xlendi a Good Place to Stay During Your Holidays?
Xlendi is a great place to stay if you want to dine and go to bars in the evening. You'll find plenty of breakfast, lunch, and dinner options here. There are also bars to relax in.
Xlendi has a few hotels and many holiday apartments for rent. Use booking.com to find the best deals.
Xlendi is great but it might not be everyone's cup of tea. So, let's discuss why this place might not be right for you.
First, Xlendi has gotten quite touristy lately with new apartments for short-term rentals popping up. So, if you're looking for a traditional village experience, check out other towns such as Gharb, Nadur, Xaghra or San Lawrenz.
Secondly, if you don't plan to rent a car, getting in and out of Xlendi might be less convenient because of infrequent buses. Victoria is your most suitable choice because it offers efficient transport links.
To sum it up, it all depends on what you like. You might like Xlendi if you don't mind a touristy vibe and want plenty of restaurants and bars nearby. However, if you're looking for a quieter, more traditional experience, check out other villages in Gozo. Just be aware of the transportation situation.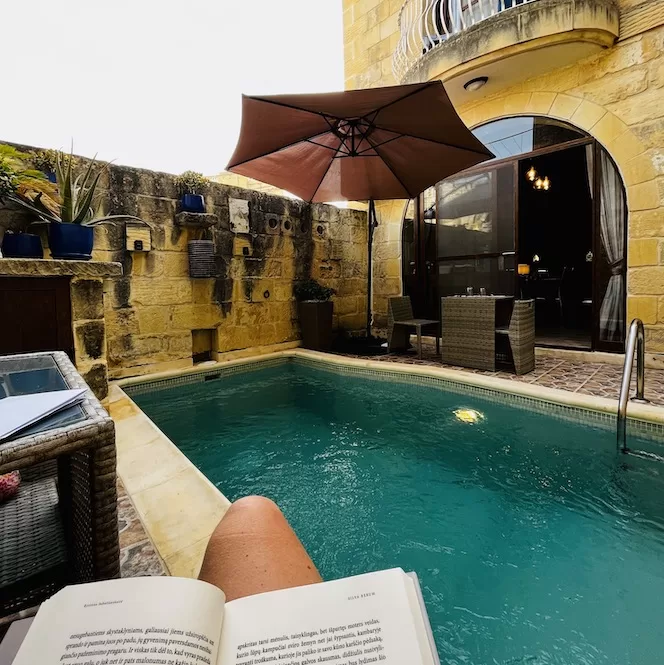 Does Xlendi Have a Beach?
About the beach situation in Xlendi… Well, to be honest, it's not exactly what you might picture when you hear the word "beach." There is a very tiny stretch of sand close to the restaurants. But I wouldn't even call it a proper beach. But it's shallow and suitable for kids.
But if you go to the left side of the bay, you'll discover something more exciting. You can jump into the sea from the rocky coastline! There are ladders to help you get in and out of the water. It's pretty enjoyable to snorkel there too. You can explore the underwater world while leaving your belongings on nearby benches or rocks.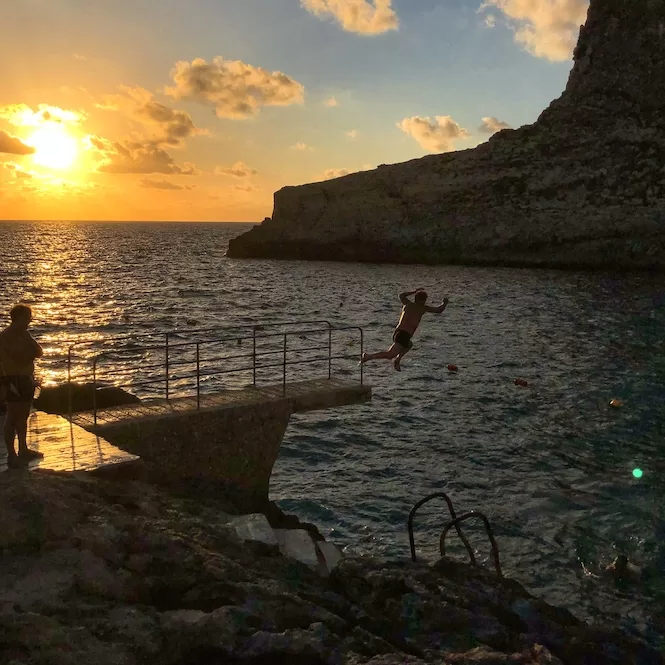 History and Historical Places in Xlendi
Long ago Xlendi Bay became a favoured port due to its natural wind protection. Its name even derives from the Byzantine word "xelandion," meaning "ship." Fascinatingly, the bay holds a hidden secret—a reef that caused numerous shipwrecks throughout history. 
In 1993, an extraordinary underwater site was discovered near Xlendi Bay. This deep-water archaeological park stretches across a vast area of 67,000 square meters and is situated at a depth of 105 meters below sea level. Here, ancient artefacts date back 2,300 years, including amphorae and urns.
While exploring Xlendi, you'll find notable historical landmarks. One of the notable historical places in Xlendi is a small chapel dedicated to Our Lady of Mount Carmel. It still retains its old architecture and aesthetics. The chapel was built in 1868 and enlarged at the rear.
Don't miss the magnificent Xlendi Tower. Completed in 1650, the tower served as a strategic lookout point, safeguarding against pirate attacks and acting as a messenger for approaching enemy galleys. Today, it stands as the oldest tower on Gozo, surviving time, weather, and corrosive salt. Thanks to Din l-Art Helwa and the Munxar Local Council, the tower has undergone recent restoration.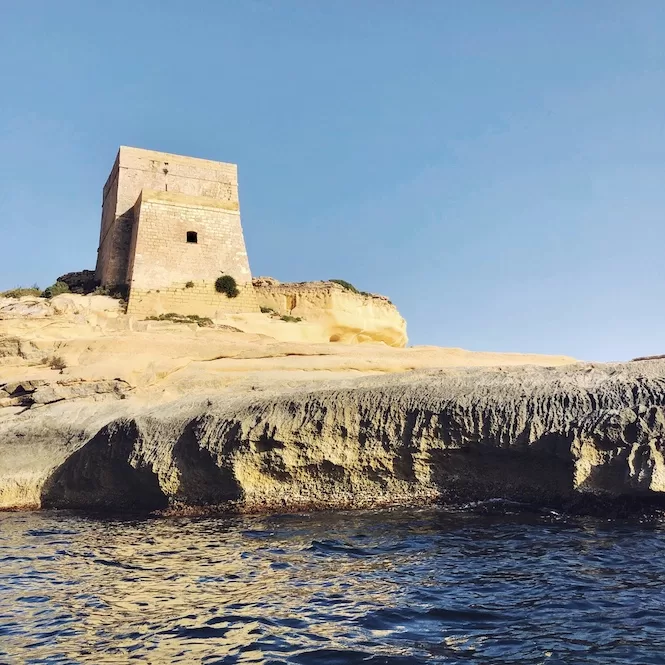 Xlendi has some fascinating historical tombs dating back to Punic-Byzantine times. These tombs were discovered in different parts of Xlendi. 
Over the years, Xlendi has changed from a quiet place to a bustling village. People still remember Xlendi as a serene fishing village. Locals lived in small houses near the beach and ventured out in colourful boats to make a living. A building boom in the 1960s transformed the area into a busy village of flats and houses. There's also a lot of construction right now. But hey, despite the changes, Xlendi is still charming. It's a place where you can connect with the past and enjoy its natural beauty.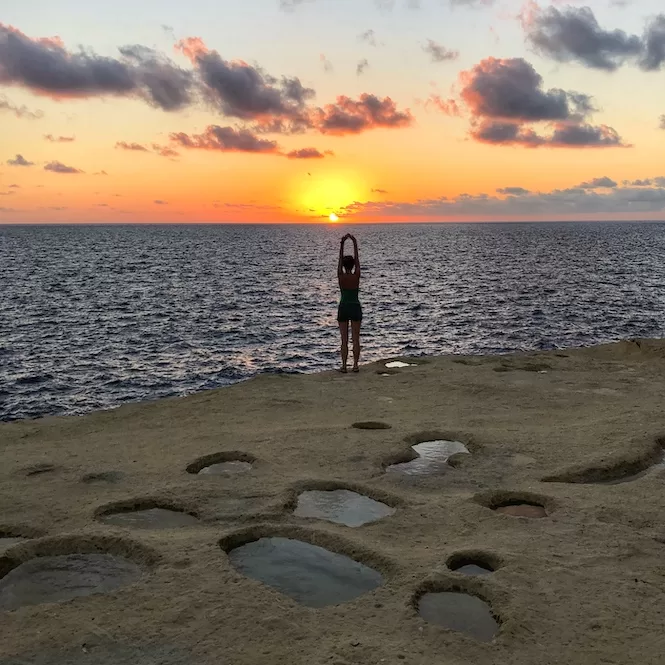 Xlendi is a hidden gem on Gozo, offering a unique blend of natural beauty, historical sites, and exciting activities. You'll find something you'll love at Xlendi, whether you're a nature lover, history buff, or foodie. You can hike to panoramic viewpoints, dive into the underwater world filled with marine wonders, eat delicious local food, and learn about the area's rich history.
If you're looking for more adventures in Gozo, check out my other blog posts about Dwejra Bay, must-do activities on the island, hidden secret beaches, a guide to salt pans and the Mgarr Ix-Xini Gorge. Also, check out my post on the best coastal hikes in Gozo. You'll get insights and recommendations on how to make the most of your time on this beautiful island.