Explore historical sites in Malta and learn about its incredible history that stretches back 7,000 years. From the Phoenicians to the Romans to the Arabs to the Knights of St. John, every era has left its mark on Malta's landscape and culture. It's amazing how much history you can uncover in Maltese towns and ancient sites. I'll give you a list of must-see sites and key highlights of what to expect while you're there.
---
Brief Timeline To Malta's History
Malta's First Inhabitants: Malta's first inhabitants arrived around 5900 BC. People from the Neolithic era lived in caves and open dwellings as farmers and fishermen.
The Temple Era: In this era, which began around 3600 BC, impressive structures were built, such as the Ggantija Temples in Gozo and Hagar Qim Temples in Malta. These temples may have been dedicated to gods, with statues of obese figures symbolizing fertility, the "fat ladies." The civilization thrived for 1,500 years before disappearing mysteriously, possibly due to drought and climate conditions.

Romans: In 218 BC the Romans took control of the Maltese Islands. In the Roman era, Maleth (also called Melite) became the administrative centre and expanded greatly, encompassing Mdina and Rabat today. There were defensive walls, a protective ditch, temples on top, and well-preserved mosaics in the Domvs Romana. The islands flourished under Roman rule, incorporating Latin as the official language and religion. Malta remained part of the Roman Empire until the 6th century.

Arabs: The Arabs invaded Malta in 870 AD and left an enduring impact. Their influence can be seen in Maltese culture, language, agriculture, and even cooking. Many place names in Malta come from this period.

Normans: The Norman conquest of Malta in 1091 brought the island back under Christian rule. While the islands were mostly Muslim for several centuries, they gradually became Romanised and Latinised under Norman and Sicilian rule. By the 15th century, all Maltese Muslims converted to Christianity.

Knights of St. John: From 1530 to 1798, Malta was ruled by the Knights of St. John. During their reign, they made Italian the official language, built towns, palaces, churches, gardens, and fortifications and contributed to the island's cultural heritage. They stood up to the Ottoman Empire during the Great Siege of Malta in 1565. After the siege, they built Valletta with impressive fortifications.

French Occupation: Napoleon Bonaparte came to Malta during his Egyptian campaign in 1798 and ended the Knights of Malta's reign. He abolished feudal privileges and rights, ended slavery, and set up public education during his short stay. In 1800, the French lost popularity with the Maltese, leading to a rebellion and a British blockade.

British Rule: The British Empire ruled Malta for 150 years. English was introduced as an official language alongside Maltese, and subsequent reforms included trial by jury and a governing council. As a military and naval fortress, Malta housed the British Mediterranean fleet and played a significant role during both World Wars.

Independence: In 1964, Malta became independent and in 1974, a republic within the British Commonwealth.
---
Why Visit Historical Sites in Malta?
Malta's historical sites will enhance your understanding of the past and also help you appreciate the present more deeply. You'll learn about the cultural, social, and religious influences that shaped the Maltese way of life. In addition, you'll learn about the architectural marvels that remain standing today.
Furthermore, visiting Malta's historical sites is a fantastic way to support local communities, as tourism plays a vital role in preserving and restoring these iconic landmarks.
Top Historical Sites in Malta
Malta's Megalithic Temples
Malta's Megalithic Temples, dating back to 3600-2500 BCE, consist of seven remarkable prehistoric structures. They are considered among the oldest freestanding monuments in the world. They predate even Egypt's pyramids.
I've listed the must-see temples below. My blog post about UNESCO sites in Malta has more information, as well as a list of temples not listed here.
Ggantija Temples: Ggantija Temples are the oldest freestanding structures in the world, located on Gozo Island. These temples are collections of limestone blocks and roofed chambers. They reveal a civilization that flourished more than 5,000 years ago.
Tarxien Temples: These temples consist of three interconnected temple structures dating back to 3150 BCE. The Tarxien Temples are famous for their intricate stonework, with reliefs depicting domestic animals, altars, and decorative patterns. An impressive carving depicting a bull and sow demonstrates temple builders' exceptional craftsmanship.
Hagar Qim Temples: These temples are perched on a hilltop with spectacular views of the Mediterranean Sea and Filfla, an uninhabited island. A decorated pillar altar and table altar were found at Hagar Qim, dating back to 3600-3200 BCE. Notably, 'fat lady' figurines were also found there.
Mnajdra Temples: This temple complex was built around 4000 BCE next to Hagar Qim. There are three temples: the upper, middle, and lower temples. The strategic orientation of the temples allows sunlight to illuminate specific areas during equinoxes and solstices, suggesting they could be used as astronomical observatories.
Hal Saflieni Hypogeum
The Hal Saflieni Hypogeum is an underground complex near Paola. It started as a cave but got enlarged through rock cutting. Pottery fragments and human remains indicate its use from 4000 BC until 2500 BC.
The Hypogeum walls bear witness to ancient life scenes, with sculptures and paintings depicting hunting scenes and religious symbols. It's a burial site, with many tombs and chambers. But one of its most fascinating parts is how it sounds. In some parts of the Hypogeum, there's amazing acoustic resonance.
Due to its underground location, the Hypogeum is well preserved. Guided tours are available all year, but you need to book 2-3 months in advance because there's only a limited number of people allowed.
Top Historical Sites in Malta: Ancient Towns
Mdina, Malta's Silent City
Mdina is known as the "Silent City" because of its serene, timeless atmosphere, which takes you back to the medieval era. Mdina's rich history dates back 4,000 years. This ancient city was founded by the Phoenicians and has seen many civilisations rise and fall, including the Romans, Arabs, Normans, and Knights of St. John.
In Mdina, you can discover well-preserved medieval architecture and narrow, winding streets. The bastions and fortifications surrounding Mdina reveal its strategic importance throughout history. You also get panoramic views of the surrounding countryside.
Mdina's St. Paul's Cathedral is a magnificent Baroque masterpiece. Inside the cathedral, you'll find marble work, frescoes, and a magnificent dome.
Palazzo Falson Historic House Museum is another must-see attraction. Step inside and see its rooms filled with antique furniture, artwork, and historical artefacts.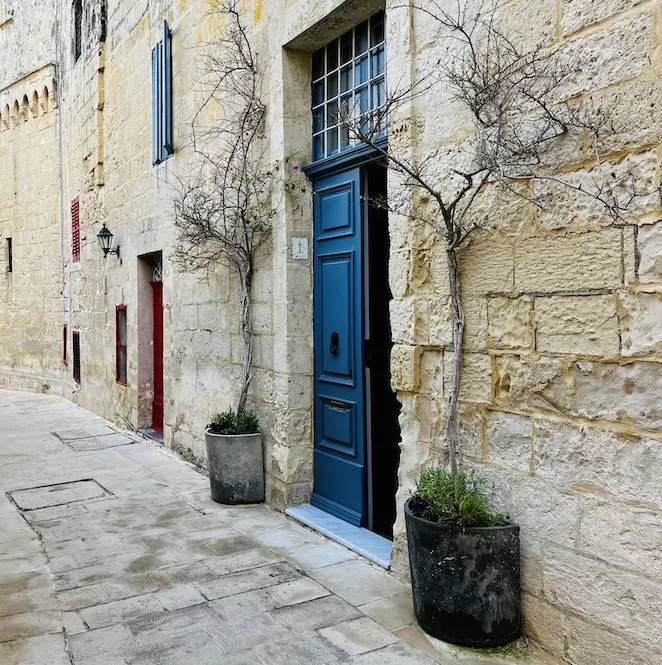 Valletta, UNESCO World Heritage Site
Valletta, Malta's capital city, has a lot to love. With a uniform grid plan and fortified walls, Valletta was built as a cohesive work of the late Renaissance by the Knights of St John in 1566. Due to its well-preserved historical buildings and monuments, it's often called an "open-air museum."
There's a fantastic Baroque cathedral in Valletta called St. John's Co-Cathedral known for its ornate interior and stunning art. It's home to Caravaggio's famous painting "The Beheading of Saint John the Baptist."
The Upper Barrakka Gardens, built in the 16th century, offer panoramic views of the Three Cities and the Grand Harbour. They also have the Saluting Battery, where cannons are fired to signal the city gate opening and closing.
Valletta's Republic Street is lined with Baroque buildings, shops, and cafes. You can feel the city's vibrant atmosphere here and appreciate its architecture.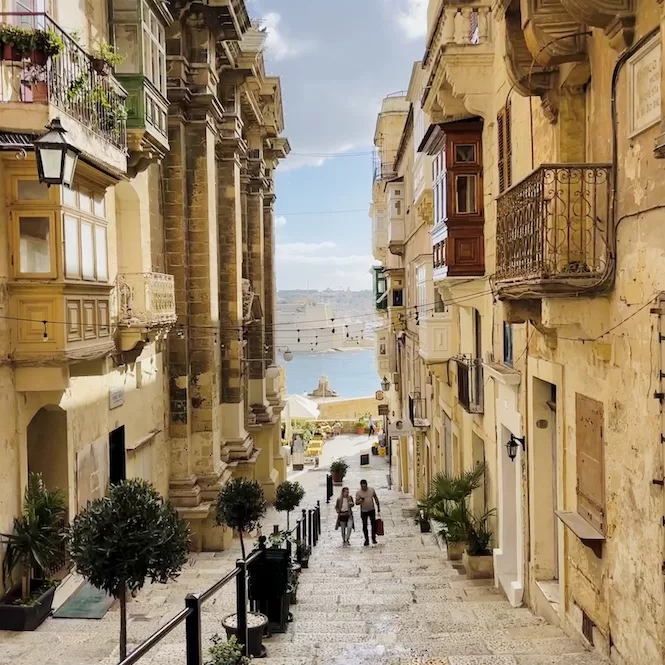 Top Historical Sites in Malta Showing the Knights of St. John's Legacy
Get to know the Knights of St. John, warrior monks from medieval times who played a big role in Malta's history. They were founded in the 11th century and cared for pilgrims travelling to the Holy Land. But they didn't stop there – they became a mighty military force. They ruled Malta from 1530 to 1798, making it a stronghold for Christians fighting the Ottoman Empire. Malta's landscape, culture, and identity have been shaped by their influence.
If you visit the historical sites in Malta connected to the Knights, you'll be captivated by stories about bravery, secrets, and luxury. If you're here in Valletta, you should check out the Grandmaster's Palace, where the order's top leader lived. Don't forget about Birgu's magnificent Fort St. Angelo, which played a huge role in the Great Siege of 1565. There's also the Inquisitor's Palace in Birgu, where you can learn about the Knights' political and religious power.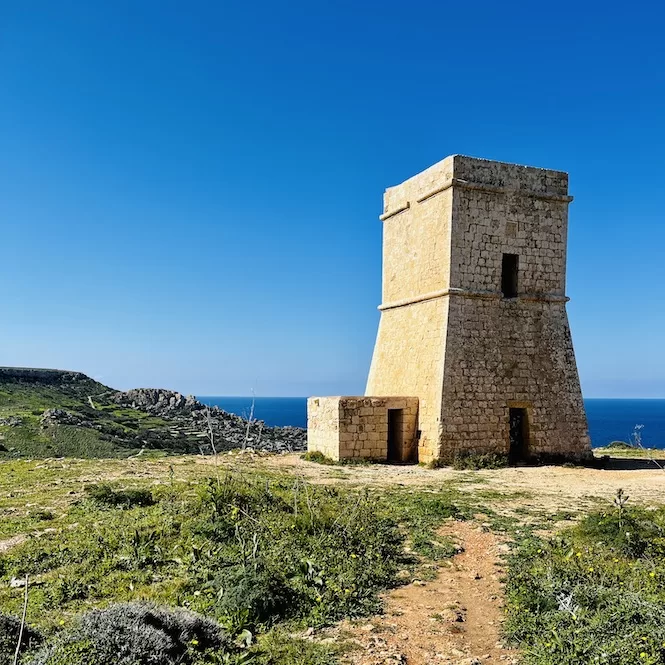 WWII-Related Historical Sites in Malta
From the 19th century, Malta served as Great Britain's naval base due to its strategic location. The British have relied heavily on Malta since the Suez Canal opened in 1869 to defend it. In addition to modernizing Malta's fortifications, the British expanded dockyards and upgraded Grand Harbour ship repair facilities. Royal Navy ships operating in the Mediterranean and crossing the Suez Canal relied on Malta for coaling and supply.
With its strategic location between Sicily and North Africa, Malta was an excellent place to disrupt Italian supplies in World War II. The Nazis threatened to invade Malta but instead launched a bombing operation. As a result, Malta was the most bombed place during World War II.
During Operation Husky, Malta served as a command centre for the invasion of Sicily and the subsequent push into Italy. The Italian navy surrendered on 8th September 1943, and Malta's historians are proud to claim a leading role in Europe's liberation.
Some military facilities from World War II have been converted for public use. Below are some you can visit.
Lascaris War Rooms
These rooms are located under Valletta in tunnels and chambers carved in limestone. During WWII, the Lascaris War Rooms served as Maltese military headquarters. They even served as a command centre during Sicily's invasion by Allied forces. Lascaris Rooms were built by the Knights of St John but expanded into underground headquarters by the British.
There are many different rooms you can visit, including a navy plotting, anti-aircraft guns operations, coast defence, filter room and others.
War HQ Tunnels
There's another underground complex near Lascaris War Rooms. These tunnels were used as headquarters at the start of the war in 1940. Later, they were used by the Royal Navy's Mediterranean Fleet in 1956. They played a big part in the Suez Crisis. NATO took over the facility in 1967 and used it as its Naval Headquarters in Malta. It also served as a strategic communications centre to track Soviet submarines in the Mediterranean.
During the NATO era, the tunnels were expanded with even deeper chambers, but these weren't finished. The complex was eventually abandoned when NATO's central Mediterranean headquarters shifted from Malta to Italy.
You can get a guided tour and visit War HQ Tunnels rooms. Access them from the Saluting Battery.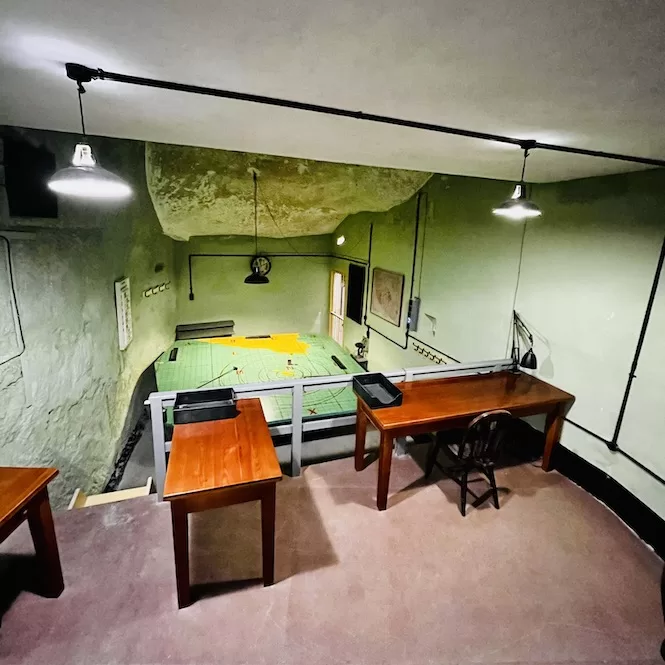 Malta at War Museum Shelters
During World War II, the Maltese islands were covered with underground air raid shelters to protect people from bombs. Some of these shelters have been carefully preserved and are now open to the public. There's one notable shelter at Malta at Wat Museum in Birgu. You can explore the shelter's tunnel network approximately 9 meters below the surface.
Malta Aviation Museum
It's worth checking out the Malta Aviation Museum, located in Ta'Qali. This museum is located inside three authentic hangars used during World War II. It's an excellent place to learn about WWII and postwar aviation history.
In the Air Battle of Malta Memorial Hangar, you'll find meticulously restored WWII aircraft. In the main exhibition hangar, you will find post-war piston and jet aircraft, helicopters, engine collections, and ground equipment. Romney Exhibition Hangar has scale displays, uniforms, and memorabilia.
Besides that, there's a restoration workshop where planes await restoration, so you can see the meticulous process of preserving aviation history.
I'm glad you stopped by this article and I hope you got intrigued by the incredible history of Malta. Each historical site offers a fascinating look at the civilization, culture, and events that have shaped this island. There's a lot to learn about Malta's history, from ancient temples to medieval cities, the Knights of St. John to war scars.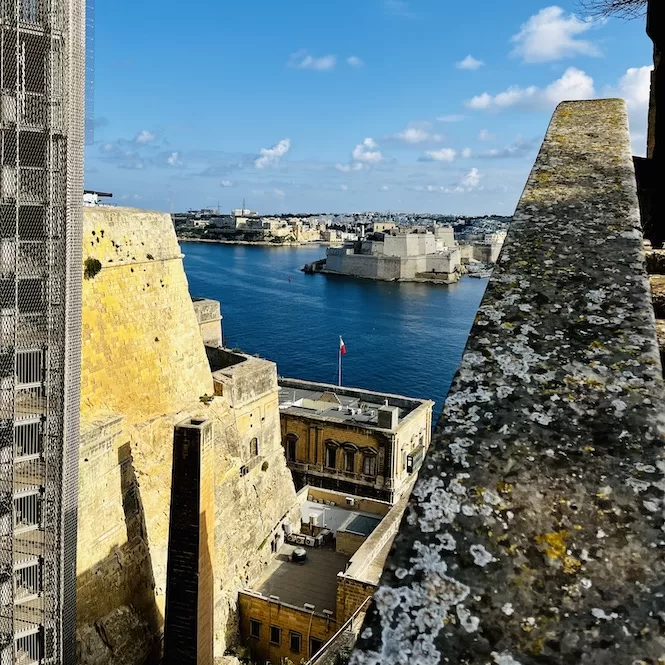 If you enjoyed this article, check out my guides Mdina, Rabat, Naxxar, Valletta, Three Cities, UNESCO Sites, Xemxija Heritage Trail and Day Trip to Gozo.