Naxxar is one of the oldest villages in Malta. It has a lot of history dating back to its early settlers. Take some time to explore it and take photos of the old narrow streets. Naxxar's town square is popular with locals. There are several bars and clubs that serve as social gathering places. Read on to find out why you might want to visit Naxxar on your holiday in Malta.
The Brief History of Naxxar
Some believe its name came from the Hebrew word "Nazar," hinting at a chosen place or a secluded haven. This town, set high on a hill, has roots deep in history. Evidence like Punic tombs and ancient cart ruts show the rich history of this town. Legends even say that when Saint Paul faced a shipwreck, the kind-hearted 'Naxxarin' (citizens from Naxxar) were the first to lend a helping hand.
Naxxar is one of Malta's historic towns. It blends the old with the new. While recent developments have modernised parts of this town, it retains its charming narrow streets. These alleys showcase traditional architecture and offer a genuine taste of Malta's rich heritage.
Things to See and Do in Naxxar
Experience Palazzo Parisio
Built in 1733 by Grandmaster Manoel de Vilhena, the Palazzo Parisio served in various roles, from a university to barracks. Marquis Scicluna bought it in 1898 and redesigned it into the palace we see today. He also purchased more land and expanded the gardens. Today, Palazzo Parisio remains a symbol of elegance and heritage. You can admire its lavish interiors with intricate designs and artistry.
The surrounding gardens are also beautiful, full of Mediterranean and exotic plants.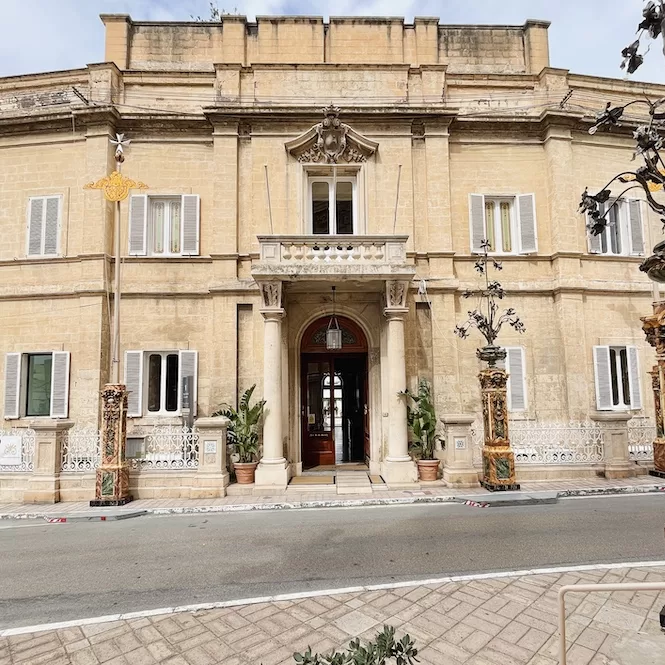 The Palazzo offers a restaurant, serving lunch, dinner and afternoon tea.
Visit the Parish Church in Naxxar
Right across from Palazzo Parisio is the Parish Church of Our Lady. It's one of the tallest baroque churches in Malta. Its impressive facade features a large bronze door and two distinct clocks. One clock tells the current time, while the other always reads a quarter to twelve. This is a tradition believed to trick the devil about mass timing.
Inside, the church houses sacred art, including a painting of the Birth of Our Lady by Mattia Preti. A highlight is the Vitorja statue (Our Lady of Victories), decorated with jewels. It was gifted to the church by grateful Naxxar residents. If you visit on September 8th, you'll experience the festa, a lively local celebration.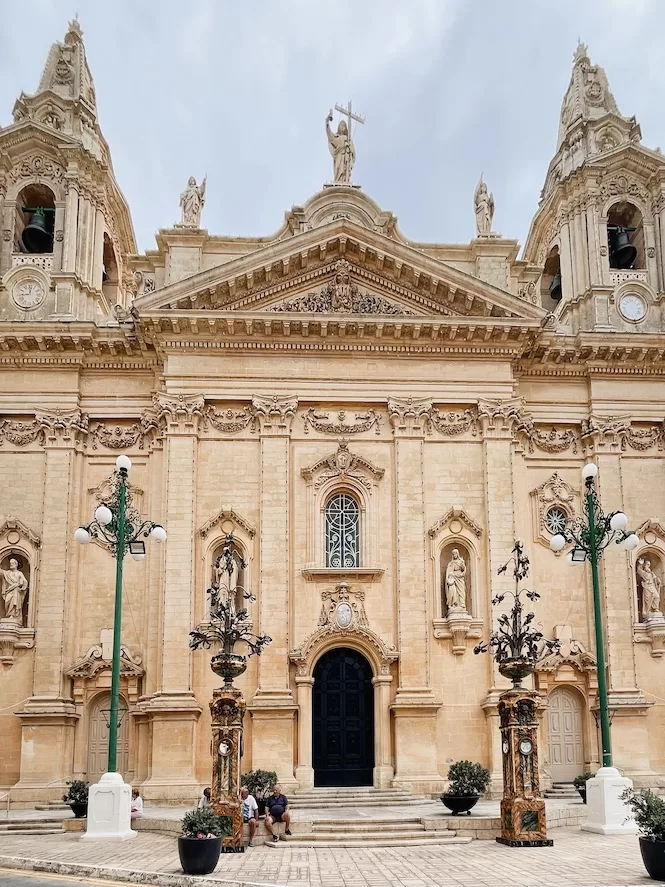 Take a Cooking Class at The Mediterranean Culinary Academy
Immerse yourself in Malta's culinary world with a cooking class. With expert chefs leading the way, you'll make several Mediterranean dishes. After cooking, you'll enjoy your creations with a glass of local wine. All ingredients are fresh, organic, and local, giving you a true taste of Malta. It's a mix of fun, learning, and tasty food. Book your class here.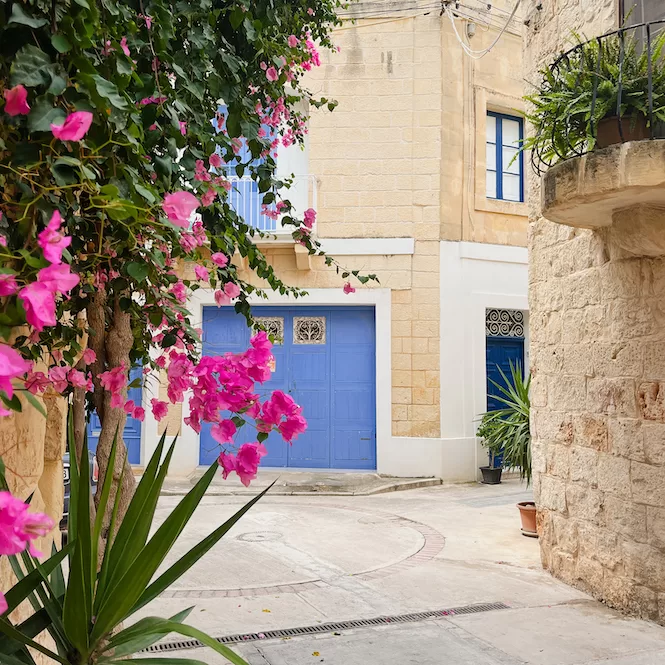 Enjoy Brunch in Naxxar
Naxxar has become a brunch hotspot, with several delightful places to choose from. Two spots I tried and can recommend are Java and Charles & Ron Cafe.
Java: This cafe is my favourite for brunch. The food is so delicious. I recommend Eggs Benedict or Salmon Avocado Bagel. And while it can get busy on Sundays, the wait is usually short. You can also get an iced pistachio latte here. The staff is friendly, and the atmosphere is welcoming, so it's a must-go in Naxxar.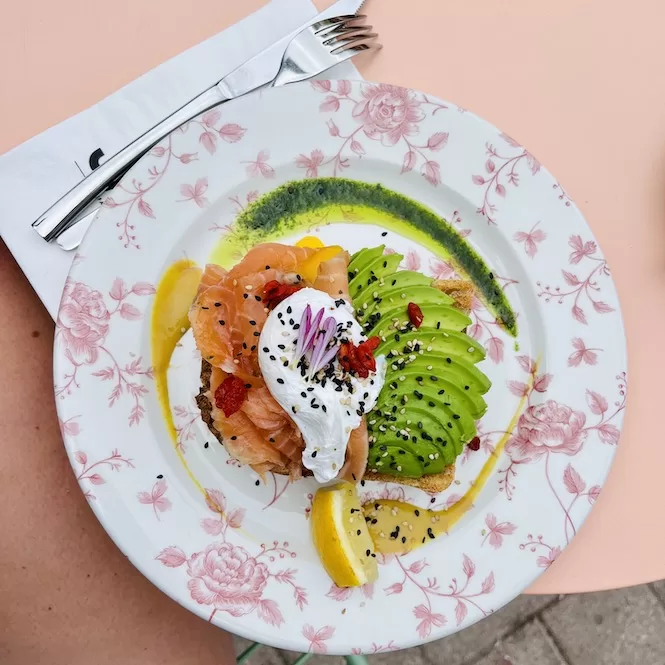 Charles & Ron Cafe: It's more than a place to eat; it's a fashion experience. The cafe has the latest Charles and Ron designer items, so you get a taste of fashion. Of course, you will also try lots of great food. The menu is fresh and healthy, so it's a great place to relax in the morning.
Take a Walk along the Old Streets
Stroll down Naxxar's narrow streets and admire its beautiful architecture. You'll find charming houses lining the streets, with colourful traditional balconies and doors. Streets and buildings like these make for great vacation shots.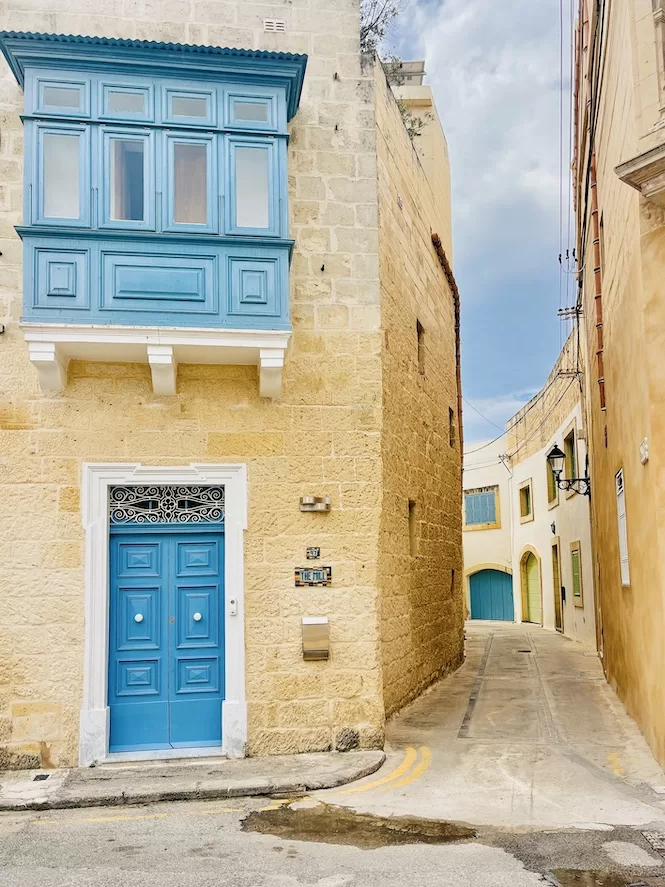 Is Naxxar the Right Base for Your Malta Holiday?
Naxxar offers a genuine slice of Maltese life. While the town might not have an extensive range of lodging options, it offers several B&Bs and boutique hotels. These are often set within restored houses, blending history with modern comforts. Click here for the best deals.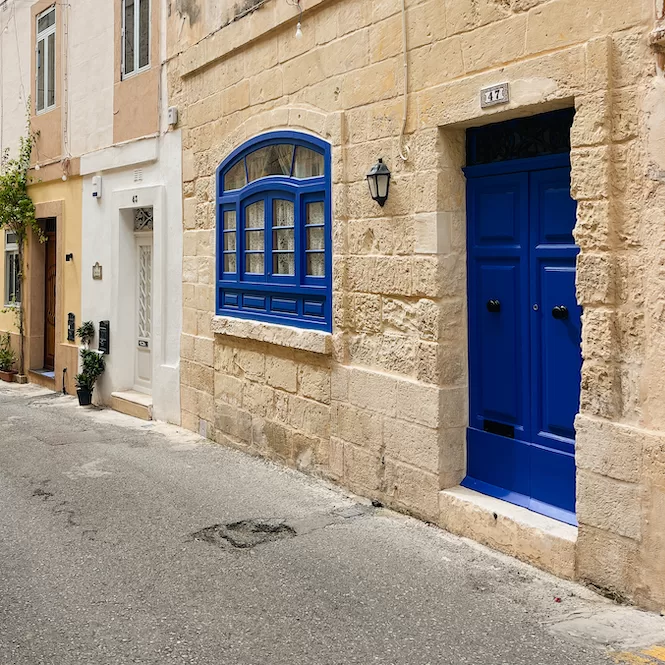 Naxxar is a convenient base for exploring Malta. Yet, getting around Malta by bus can be time-consuming. For those keen on seamless travel, having a car is a game-changer. Consider checking out Discover Cars for reliable rental options.
The town has everything you need. From local shops, gyms, and spas to restaurants, Naxxar ensures a comfortable stay. But, if you're envisioning a beach holiday, remember that Naxxar isn't coastal. The nearest beaches are about 25 minutes away by car, making it essential to plan beach outings.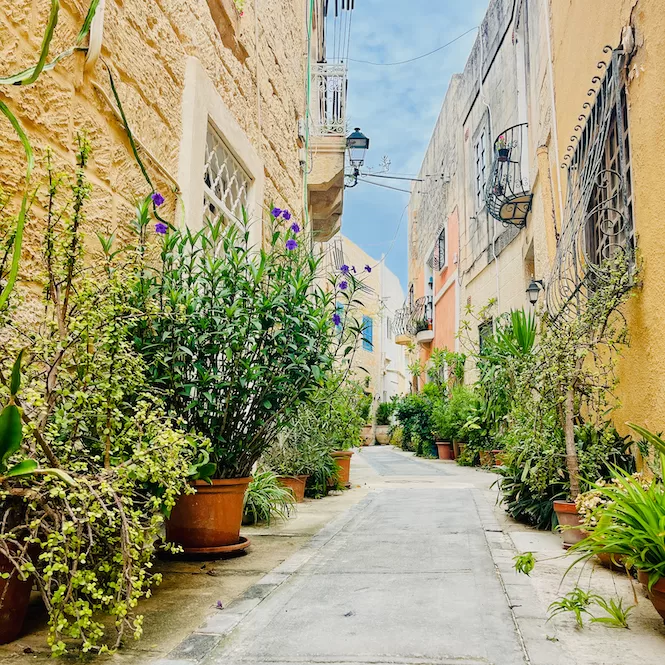 Naxxar: Nearby Attractions
Top Of The World – Għargħur: Sunset lovers love this viewpoint (click here for location). You can see the sea, towns, and farm fields. On a clear day, you can even see Sicily. It's a relaxing spot, and it offers an outstanding view of Malta's landscape. Nearby, the Victoria Lines invite adventurers for a hike.
Victoria Lines Trail: The Victoria Lines is a defensive wall across the island. If love hiking and nature, this trail promises scenic views of north Malta and Gozo's cliffs. From Naxxar you can access the segment from Madliena. Click here to find my comprehensive guide to the Victoria Lines hike.
Salina National Park: This park offers a playground and picnic tables (click here for location). The bird park and the sea can be seen from here. While the park is a peaceful retreat, it's also home to wild chameleons. That could be an exciting experience if you love nature.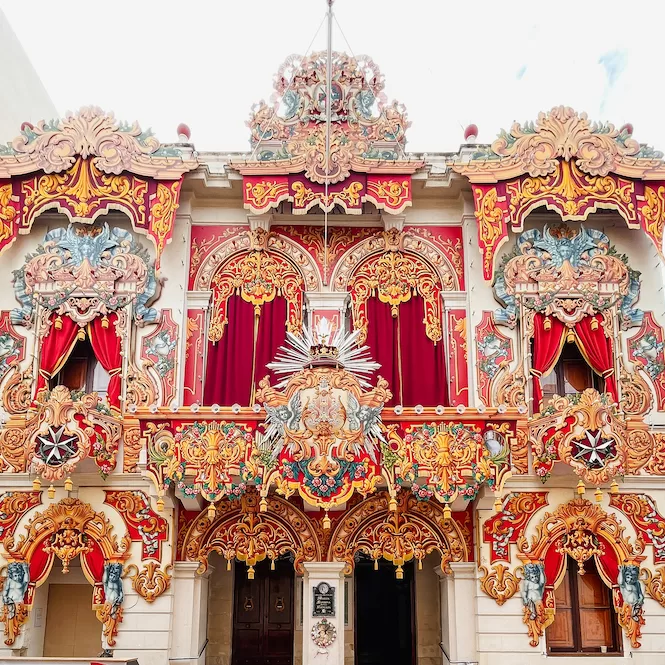 Naxxar is a town worth stopping by because of its history and culture. Naxxar's grand Palazzo Parisio and charming cafes will make your trip authentic. There's something for everyone in Naxxar. Don't miss it if you're a history buff, foodie, or want a real Maltese experience.
Find out more about Malta's wonders with my other guides on Valletta, Three Cities, Rabat, Mdina, and more. You can find guides on the best beaches, water sports adventures or Malta's historic sites.