Rabat is a short walk from Mdina. Although Mdina takes centre stage, Rabat offers its own charm. It has narrow streets, historical houses and many attractions. And if history interests you, Rabat's rich medieval vibe won't disappoint. In this post, I will guide you through Rabat's rich past, must-see places and nearby attractions.
Intrigued by Mdina? Dive into my guide to learn more about it.
Rabat: A Glimpse At Its History
Rabat was part of Melita, the ancient Roman city, 2000 years ago. Later the Arabs named the fortified inner area Mdina. The outer section was called Rabat, the Arabic word for "suburb".
As a refuge from pirates in the 15th century, Rabat became a spiritual place. This was the era when religious orders marked their territories. Back then, Rabat wasn't a quiet town like today. It was in the spotlight due to its proximity to Mdina, St. Paul's Grotto, and fertile land.
During the British era in the 19th century, people in Rabat got the first modern amenities. They had a primary school, postal services and street lighting. They even had a train link to Valletta! At that time two music bands, L'Isle Adam and Count Roger, opened, setting the beat for the town.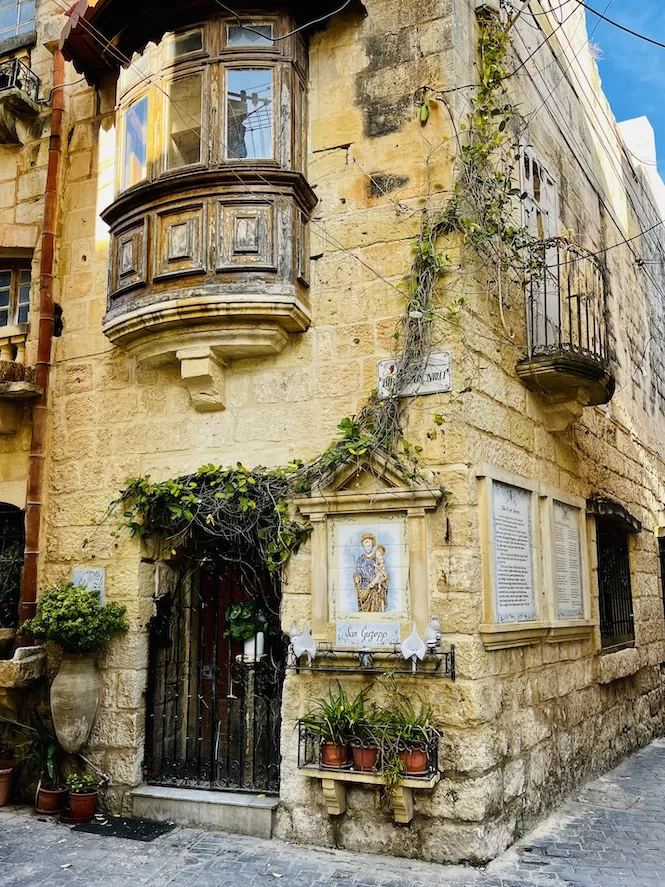 Things to See in Rabat
Rabat Attractions Map
Here's a map of the main attractions. See the attractions and locations by clicking on the pins.
Interested in a guided tour? Here are my top recommendations for the best Mdina and Rabat tours.
St. Paul's Catacombs
Visit St. Paul's Catacombs in Rabat. These underground labyrinths date from the third to the eighth century. Christians, Jews, and Pagans lie side-by-side here. Beyond the tombs, there is a vast 2,000 square meter area. It showcases ceremonial agape tables and messages in red. Plan on spending at least 45 minutes here, and consider an audio guide.
A quick tip: There are over 20 catacombs and they often look similar. Discover each story using the sign guides.
Warning: If you're claustrophobic, you might not feel comfortable here. 
---
Opening times: Monday to Sunday, 10 am to 6 pm (more details)
Entrance fee: €6 for adults
Location: Google Maps
---
St. Agatha's Catacombs
St. Agatha's Catacombs date back to the 3rd century AD. Legend holds that St. Agatha took refuge here to escape persecution.
What was once a natural cave was later transformed into a Christian crypt. Inside, you'll find some of Malta's ancient frescoes showcasing early Christian themes. Explore the extensive underground tunnels. There you can learn about burial customs and architectural skills.
Next door, a museum offers more insights with its rich artefact collection. The historic St. Agatha Church stands nearby, offering a view of the catacombs.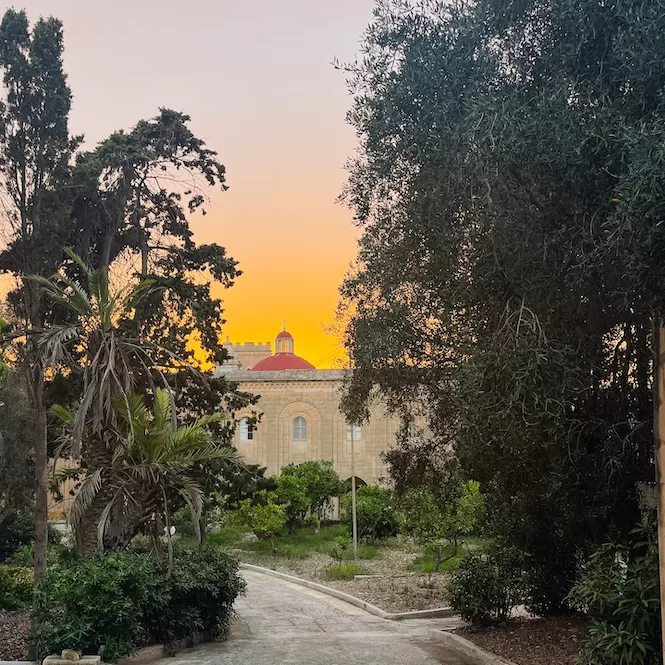 For a richer experience, opt for a guided tour.
Safety Tip: Always be cautious. Some areas have low lighting, and the steps might be uneven.
---
Opening times: Monday to Friday: 1 pm to 4:30 pm, Saturday: 10 am to 1:30 pm (more details)
Entrance fee: €5 for adults
Location: Google Maps
---
The Wignacourt Museum
Explore the Wignacourt Museum to dive into Malta's history and admire stunning art. The Knights of St. John once called this place home. Today, it shines in its former glory.
Start with St. Paul's Grotto. Here, St. Paul faced a shipwreck on his way to Rome. He stayed in Malta for three months and introduced Christianity. Above the catacombs and St. Paul's Grotto is a Baroque Basilica of St. Paul.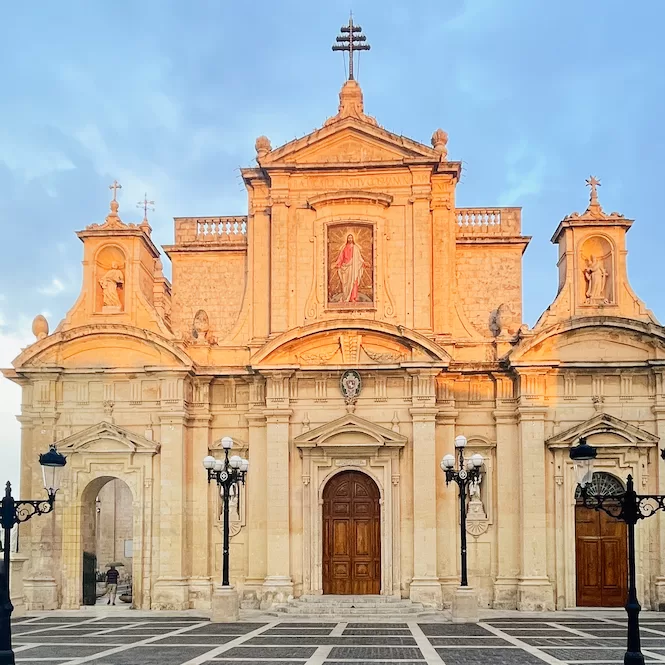 Next, explore the underground tombs from Punic, Roman, and Christian times. You can also visit WWII shelters. You can see art by Mattia Preti and Antoine Favray in the galleries above ground. You can also find silver, relics, sculptures, rare books and other treasures.
---
Opening times: Monday to Sunday, 9:30 am to 5 pm (more details)
Entrance fee: €6 for adults
Location: Google Maps
---
Casa Bernard
Casa Bernard started as a Roman watchtower. By the 16th century, it had become a palazzo decorated with medieval and Baroque elements. Though its exterior is modest, the interior shines with the elegance of the past.
What sets it apart? It operates as a private museum. Owners guide visitors, offering an exclusive perspective.
It showcases a blend of architectural styles from various eras. There's a curated collection of historical artefacts. You can see paintings, antique furniture, silverware and more. In the cellar, you can see Roman arches.
---
Opening times: Monday to Saturday, 10 am to 4 pm (more details)
Entrance fee: €8 per person for a guided tour, €12 if booked alone (book here)
Location: Google Maps
---
The Domvs Romana
The Domvs Romana, also known as the Roman Villa, was discovered in 1881. It offers a glimpse into Roman aristocracy. As you step into this museum, you'll encounter stunning mosaics. They showcase ancient Rome's lavishness and artistry.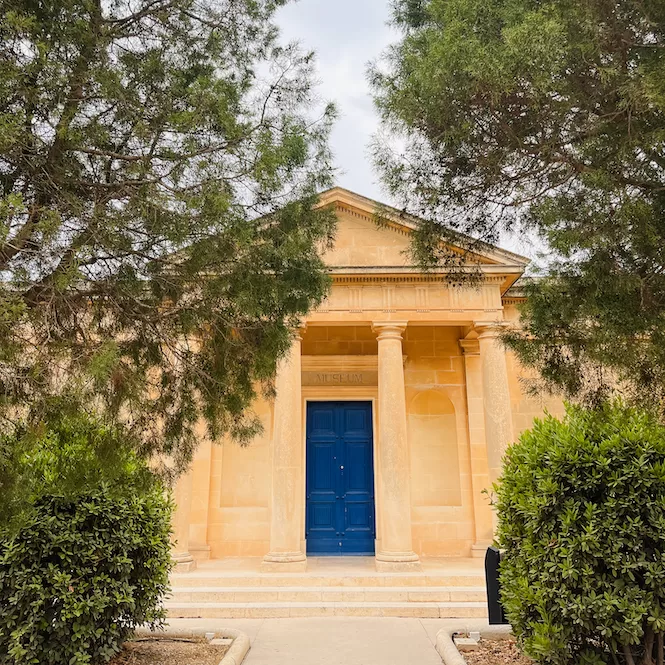 A standout feature is the collection of rare marble statues. These figures represent Emperor Claudius and his family. As you explore, you'll immerse yourself in Roman elite daily life. Discover everything from family roles and fashion to education, leisure, and gastronomic traditions.
The museum displays lots of artefacts. They range from marble fragments to pottery and everyday tools. Together, they sketch a vivid portrait of Rome's influence on the island.
---
Opening times: Tuesday to Sunday, 9 am to 5 pm (more details)
Entrance fee: €6 for adults
Location: Google Maps
---
Is Rabat the Right Base for Your Malta Holiday?
Rabat promises an authentic Maltese experience. Some of the converted old buildings now house boutique hotels and guesthouses. Imagine staying in a centuries-old house where every brick has a story to tell. Check out the best deals here.
As you walk through the town's narrow streets, you will see cosy cafes and charming shops. Located on a hill, Rabat provides stunning views. For a true taste of Malta, consider Rabat.
A heads-up for beach enthusiasts: Rabat has no beaches. But scenic spots like Gnejna, Ghajn Tuffieha, and Golden Bay are a 20-minute drive away.
There's a word of warning – buses link Rabat to other towns, but they might test your patience. If you're keen on exploring, rent a car. Need a recommendation? Discover Cars offers a range of options at competitive prices.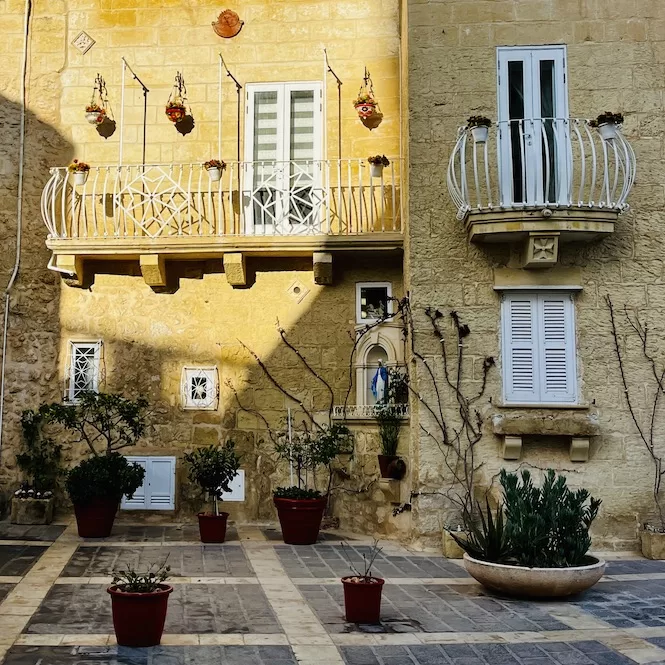 Recommended Places to Eat and Drink in Rabat
Coffee Circus: This cafe is a haven for coffee enthusiasts. It offers a rooftop terrace with breathtaking views. Besides their renowned chai and Greek coffee, they serve delicious food. You can get fluffy pancakes, traditional tuna ftira or a variety of cakes. But it's not the food that captures hearts; it's the entire experience. Imagine the sound of chatter, the aroma of coffee, and the sight of the sun setting over Rabat.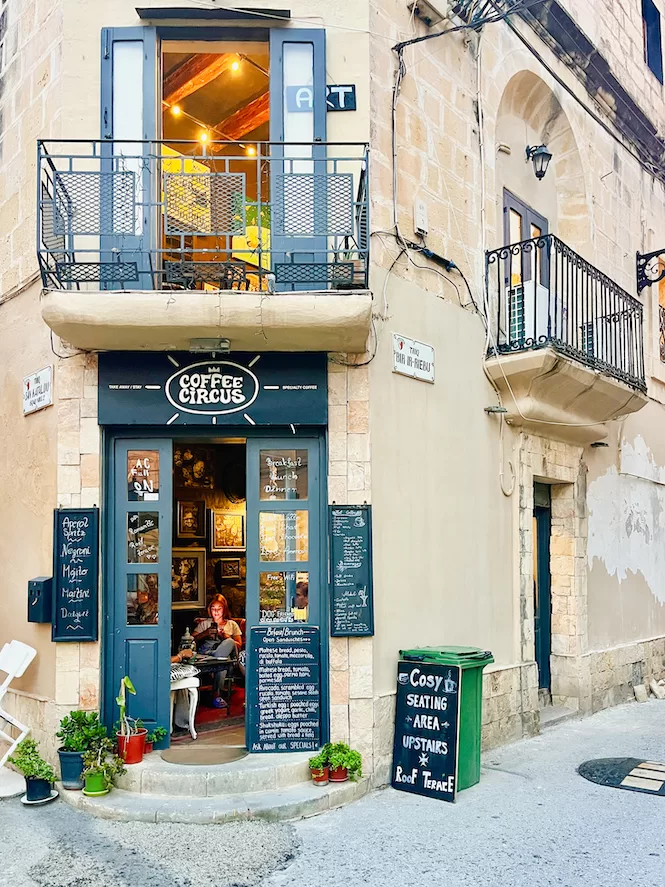 Crystal Palace Bar: Known as "Is-Serkin," is the go-to spot for pastizzi. These flaky pastries are filled with ricotta or peas. Baked fresh before your eyes, they offer a crunchy crust with a warm filling. Each piece costs 50 cents, so it's an affordable treat with lots of flavor.
Rabat: Nearby Attractions
Mdina: Malta's Silent City
Mdina is also called Malta's "Silent City" because it's so peaceful. No noisy cars, only quiet streets. First, the Phoenicians called it Maleth. Then, the Romans named it Melite. Over time, it's seen many battles and changes. In Mdina, you will see a mix of medieval and Baroque buildings with colourful doors and windows. You can wander through narrow streets and picturesque piazzas. Check out my blog for a map of a self-guided walk through Mdina.
Buskett Gardens: Malta's Green Gem
Buskett Gardens, Malta's only woodland, is a green area between Rabat and Dingli. The name "Buskett" means "small wood" in Italian, and it fits! Covering 47 hectares, this oasis is home to cacti, pines, and orange trees. And if you're lucky, you might spot a frog or a chameleon.
But there's more history here than trees and shrubs. The Knights of St John planted these gardens and built the nearby Verdala Palace in the 16th century. While the palace is off-limits, the gardens are open to all. They're especially pretty in spring with flowers everywhere. In summer, they're a shady escape from the sun. If you're feeling adventurous, check out my hiking guide from Buskett to Dingli.
Dingli Cliffs: Malta's Highest Viewpoint
Dingli Cliffs are the tallest spot in Malta, standing at 253 metres. From there, you can see green fields and Filfla Island. Back in the day, people used these cliffs to watch out for invaders. Today, it's a top spot for sunsets. As the sun dips into the Mediterranean Sea, everything turns golden.
If you have time, check out the Dingli Cliffs. They're 10 minutes from Rabat. You can also get there by bus from Rabat.
Discover Ras id-Dawwara & Miġra l-Ferħa Near Rabat
A 20-minute drive from Rabat, you'll find the stunning cliffside spots of Ras id-Dawwara and Miġra l-Ferħa. If you're a nature lover, you won't want to miss them. 
You'll need a car or a cab to get there. Once you arrive, you will see cliffs, waves, and breathtaking views. These two coastal gems are only a 40-minute walk apart. They're ideal for picnics, sunsets or hiking in the wilderness. The deep blue waters and the sound of waves crashing against the rocks add to the experience. If you're interested, check out my hiking guide to Ras id-Dawwara & Miġra l-Ferħa. Believe me, the views from these cliffs are worth every step!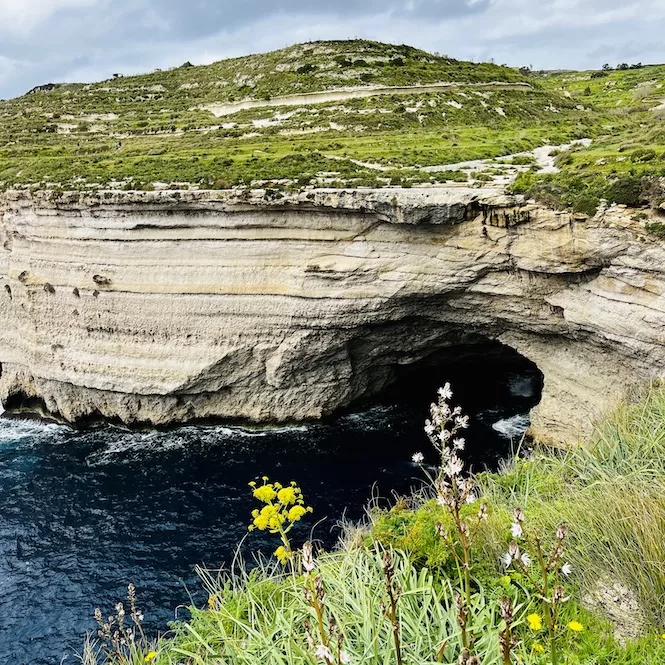 With its rich heritage, Rabat offers travellers an unforgettable journey into Malta's past. From its ancient catacombs to its vibrant streets, this town promises an authentic Maltese experience. 
But the journey doesn't end here. Dive deeper into Malta's wonders with my other guides. Embark on self-guided walking tours through Valletta and Mdina. Explore the Three Cities, and learn about top historical places and UNESCO sites. Also, check out my beach map and best hikes. These will lead you to Malta's most breathtaking landscapes.