Ta'Xbiex is a peaceful peninsula in Malta, located between Gzira and Msida. Overlooking Marsamxett Harbour, it offers unbeatable views of Valletta's walls. It's a top pick for those who crave quiet, relaxed vibes. Whether you're into cafes or just want a serene spot by the water, Ta'Xbiex delivers. It's a place for relaxing walks and picturesque scenery.
A Brief History
Ta'Xbiex started as a small fishing village. It's a place that has seen change, yet holds onto its roots. Construction on the church, dedicated to St. John of the Cross, began in 1954. The village became its own parish in 1969.
When Malta gained independence in 1964, Ta'Xbiex became a hub for embassies, helping Malta build international relations. The marina, once a berth for British warships in the 1950s, evolved too. By the 1960s, private vessels, many international, replaced the warships. Ta' Xbiex had transformed, but its essence—a quiet, relaxed atmosphere—remained.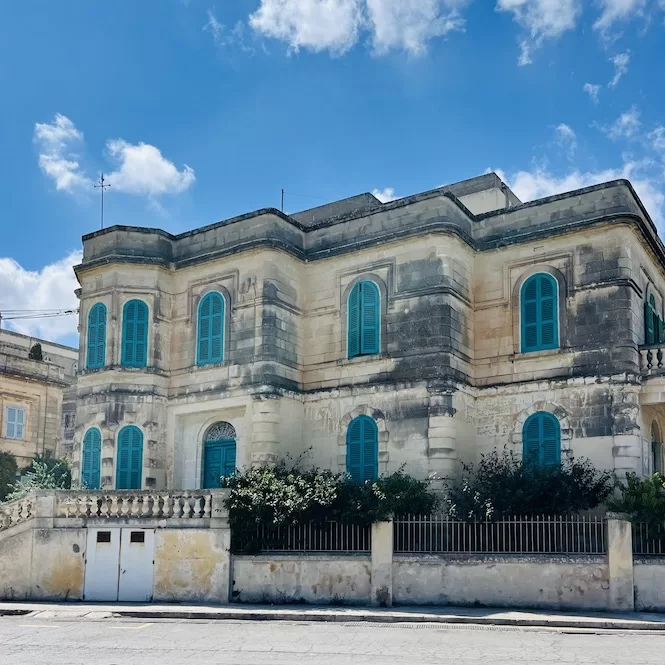 Why Visit Ta'Xbiex?
Ta'Xbiex is more than Valletta's neighbour. It's a quiet town with a lively marina. Imagine sipping coffee and watching boats glide by.
Feel like walking? Hit the promenade. It stretches from Tal-Pieta and passes through Msida, Ta'Xbiex, Gzira and Sliema, to St. Julians. The views are nice along the way.
Are you an early bird? Catch the sunrise here. It's one of the finest sunrise spots.
Ta'Xbiex is unique for its villas. Embassies occupy most of them. From Ireland to Greece, it's a world tour on one street. Colourful doors and windows? They add character. And when the trees bloom, you don't want to miss it.
Things To Do in Ta'Xbiex?
Stroll the promenade: Walk along the Ta' Xbiex promenade. You'll see grand mansions on one side and boats on the other. Valletta and Floriana's bastions are must-sees. Best times? Early morning or at sunset.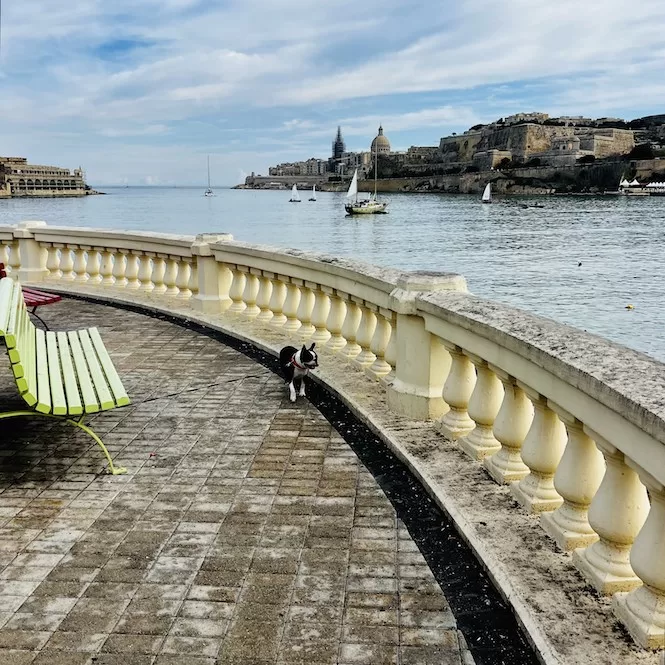 Boat cruise: Want a different view? Hop on a boat cruise. You'll see Ta' Xbiex from the water and understand why the locals love it here.
Yacht-watching: The marina is a show in itself. I can't get enough of them, from traditional fishing boats to luxury yachts.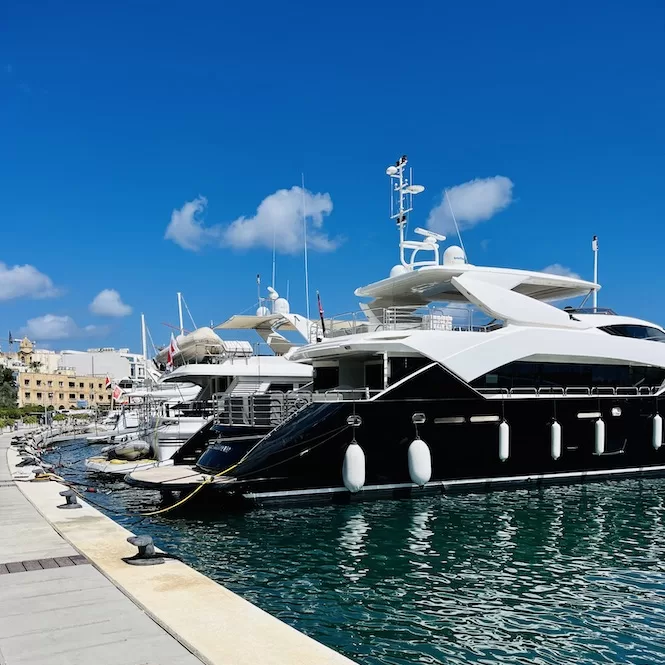 Dining by the water: Hungry? There are restaurants right at the water's edge. Perfect for a meal or a drink.
Does Ta'Xbiex Have a Beach?
Sure, Ta'Xbiex has a beach, but it's not your usual sandy stretch. It's rocky and compact, yet offers amazing views of Valletta (click here for its location).

Watch your steps; the rocks can be sharp. Ladders make it easier to get into and out of the water. Don't expect showers or restrooms. But it's an excellent choice for a quick dip. Since there's no shade, aim for early morning or late afternoon visits in the summer.
Is Ta'Xbiex a Good Place to Stay During Your Holidays?
Absolutely, especially if you're after a chill vibe. Let's talk about the pros first. The bus system? Solid. It'll get you where you need to be. Craving delicious food? Restaurants won't disappoint. Plus, it's quieter than Gzira, Sliema, or St Julians. And speaking of those towns, they're super close. So you get the most out of both worlds. Got a car? Parking is easier here than in Sliema or St Julians.
Now, the cons. If you're looking for a beach holiday, this might not be your jam. It's not a party town either. As for where to stay, options are limited, but of good quality. Think of a few well-rated hotels and rental apartments. Want something different? You can even sleep on a yacht.
Places to Stay in Ta'Xbiex
Chapter 5 Hotel: Clean, modern rooms just steps from the marina and restaurants. Enjoy the rooftop for extra chill time. Book here.
The Queen Freddy Penthouse: Live it up in a fancy penthouse with a spacious, private terrace. Amazing views of Valletta. Book here.
Johnny M Yacht: Sleep on a boat for a true sea-city vibe. Roomy cabins and a view of Valletta make it special. Quiet nights with just waves. Book here.
Getting Around
Need to move around? Nothing to worry about.
Bus: Heading to Valletta? Hop on a bus. From Valletta, you can go anywhere. It's the main bus hub.
Walking: Feel like a stroll? Walk to Gzira, Sliema, or St Julians. The path hugs the sea. It's a scenic route.
Parking: Got a car? You're lucky. Parking is easier here than in other towns.
Where to Eat in Ta'Xbiex?
Hungry? Here's my top choice.
Mamma Mia Restaurant: Pizza, pasta or seafood? This is your spot. It's got welcoming staff, huge portions and is popular with the locals. Plus, it's right on the water. Get a window table for an unbeatable view.
Black Pearl: It's a restaurant on a converted old ship. They have a variety of dishes including seafood. Try swordfish.
The Black Egg: I love their brunches. Fresh food and a lovely view. It's trendy but pricey. No kids or pets allowed.
Budget-friendly: Walk by the sea and find a food truck. Try Souvlaki Tales. Trucks change often, so check reviews.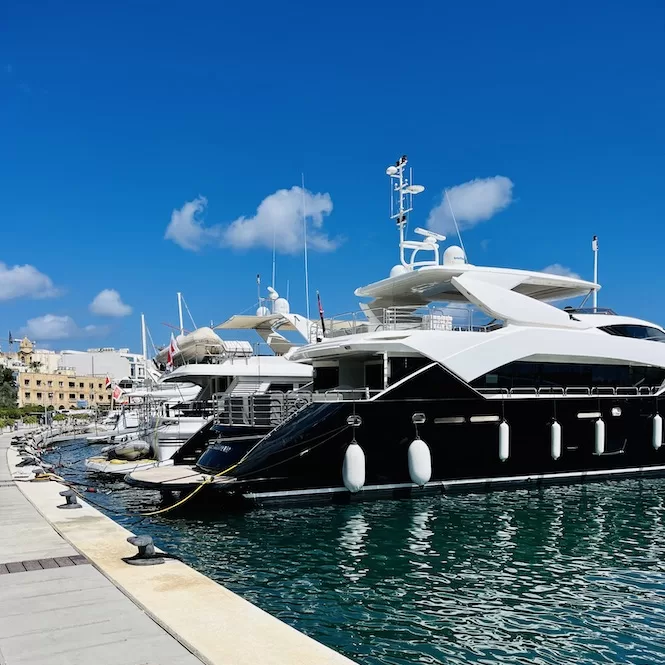 Ta'Xbiex is a nice town in Malta. It's quiet but full of life. You can watch boats, eat delicious food, and see pretty old villas that are now embassies. It's also easy to park and get around.
For more insights and tips, check out my other guides on frequently asked questions, packing lists, getting around Malta, and renting a car. Interested in exploring more of Malta? I've got you covered with guides to other must-visit towns like Valletta, Naxxar, Mdina, Rabat, and the Three Cities.