Wondering what to include on your Malta packing list? Congrats, you've landed on the right page. I have called this sunny island home since 2013. From scorching summers to cold winters, I've seen it all. So, let's dive into this comprehensive Malta packing list, tailored for every season and activity.
Your Malta Packing List May Need More Than Flip-Flops
Ah, Malta. The name of this country paints a picture of eternal sunshine, blue seas, and palm trees. But let's bust that myth: Malta is not just a summer postcard. I've been caught in Maltese storms more times than I can count, my umbrella flipped inside out, drenched to the bone. That's far from a tropical paradise. 
Malta experiences severe wind and heavy rain, especially from October through April. So while your Malta packing list might be all about flip-flops and tank tops in the summer, neglecting to pack for the colder, wetter months could leave you shivering and wet.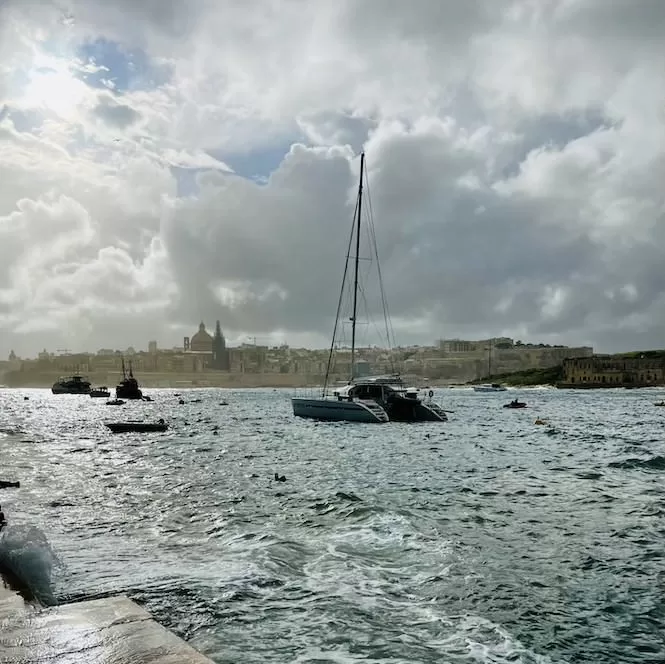 The Non-Negotiable Essentials
Passport or ID & Copies
Let's get one thing straight: you can forget your toothbrush, your socks, even your underwear, but never—ever—forget your passport or ID. It's the golden ticket to your Maltese adventure. Losing it is the stuff of travel horror stories, like being stranded on a deserted island with no Wi-Fi.
Pro Tip:
Snap a photo of the last page of your passport and email it to yourself. Why? If you lose your passport, this digital copy can be a lifesaver when navigating embassy bureaucracy.

Make colour copies. Keep one with you and leave another with someone trustworthy.
No-Foreign Transaction Fee Card
Nobody likes fees, especially foreign transaction fees on your bank statement. Check the rates with your bank. You might find that it's cheaper to pay by card than cash. Revolut is my go-to card in Europe, thanks to its zero currency exchange fees.
Pro Tip:
99% of places in Malta accept cards and I never carry cash. Yet a few coins in your pocket can be handy when you least expect.
Driver's License
If you're from the EU or UK, your regular driver's license is all you need. For everyone else, you'll need an international driving permit, and you'll want to sort this out well in advance of your trip.
Travel Insurance
I can't stress enough the importance of travel insurance. I usually opt for World Nomads, which is suitable for both general travel and adventurous trips. It's not just about medical emergencies, although that alone is worth the price. It's about peace of mind. Flight delays, lost luggage, and other travel hiccups can turn your dream vacation into a nightmare. With insurance, you're covered. It's like having a safety net when walking a tightrope—you hope you won't need it, but you'll be glad it's there if you do.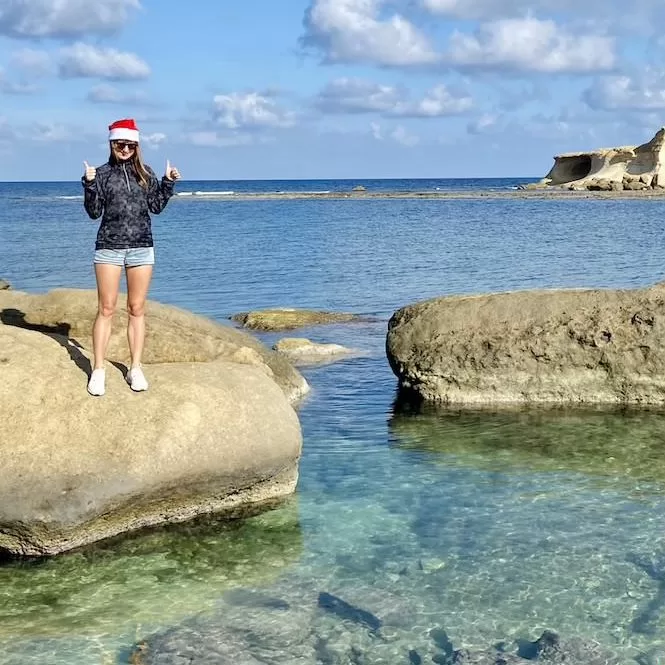 Malta Packing List: Tech and Gadgets You Can't Leave Behind
Travel eSIM
Say goodbye to juggling multiple SIM cards. Take advantage of eSIM, a digital SIM that lets you connect without a physical card. I switched to MobiMatter's eSIM and it's a game-changer. No more hunting for local SIM cards. Just download, activate, and you're connected. Your main number will be used for calls and WhatsApp, while your eSIM is used only for data. It's so easy. Click here to find the best eSIM deal.
UK Plug
Malta uses UK-style plugs. Sure, you can buy an adapter in many shops, and some hotels even provide them. But why waste your vacation time shopping for plugs? If you have one at home, pack it.
External Battery
You'll snap tons of photos in Malta. Your phone's battery will die. Some cafes have outlets, but do you really want to carry your charger? External batteries are the answer.
Noise-Cancelling Earplugs or Headphones
Malta loves to celebrate, and it shows. But when you're ready to sleep, you'll crave peace and quiet. During the local feasts, the fireworks can start as early as 8 a.m. Noise-cancelling earplugs are lifesavers.
Windproof Umbrella
You might think a regular umbrella will do. Think again. Malta's winds are fierce. A regular umbrella flips inside out in seconds. A windproof umbrella stands on its ground.
Health Essentials
Reusable Water Bottle
You can drink Malta's tap water but it's not tasty. It's desalinated and lacks that fresh, natural taste most of us like. That's where a reusable water bottle comes in. Not only is it an eco-friendly choice, but it's also an absolute necessity for staying hydrated in the Maltese heat.
Pro Tip:
Most hotels offer water stations where you can refill your bottle. Take advantage of this.
If refilling at the hotel isn't an option, consider buying a 2-litre bottle from the store and using it to refill your reusable bottle. It's cheaper and more eco-friendly than buying multiple small plastic bottles.
Sunscreen and Sunglasses
Malta's sun is no joke. It's intense, relentless, and can turn you into a red lobster. Don't underestimate the winter sun. Pack sunscreen and sunglasses in your luggage regardless of the season.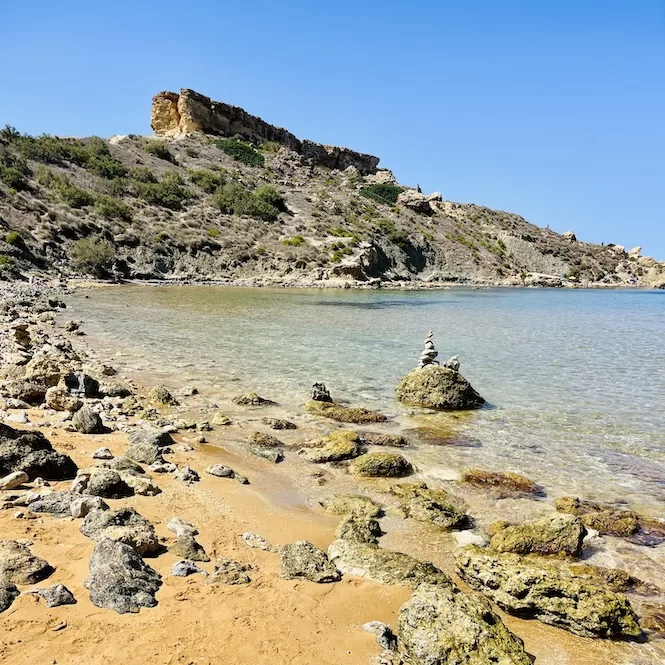 Bug Spray
Late spring and September are mosquito seasons. Bug spray is your first line of defence.
Basic Medications
Headache, stomach issues, or allergies? Pack the basics. But don't go overboard; pharmacies are everywhere.
Hand Sanitiser
In today's world, this is a must. Opt for an eco-friendly brand to stay germ-free responsibly.
Malta Packing List: Dressing Right for Malta's Weather
Packing for the Summer Months
It's hot. Think 33-36°C hot. Sundresses, shorts, tank tops, and sandals are your go-to. But don't forget a hat or cap; the sun is extremely hot. Choose natural fibres like cotton or linen. They breathe better than synthetics. Keep it classy. Malta isn't the place for topless strolls down the street.
Spring & Fall Months
Malta's spring and fall temperatures range from 18-25°C. If you're visiting from a colder region, you'll find it feels like your summer, making a swimsuit a must-have item. However, the weather isn't always predictable. As the sun sets, temperatures drop, making a light jacket an essential part of your evening outfit.
Sightseeing is the main event during these seasons, and comfy sneakers will be your best friend. If you like hiking, consider packing hiking shoes and a windbreaker. Be sure to check out my hiking guide for the best trails.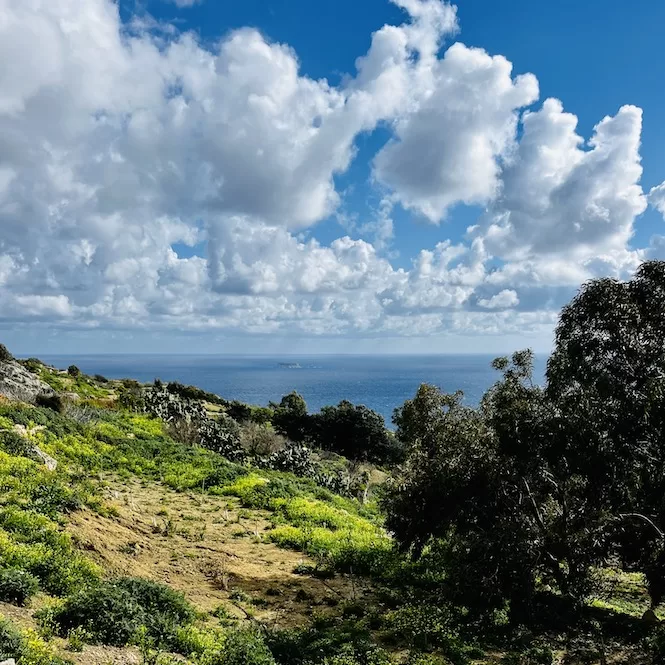 What to Pack for the Winter Months?
Winter in Malta offers a refreshing contrast, especially if you're used to Northern Europe's icy grip. Imagine a mild spring day, and you've got Malta's winter. The sea still tempts, warm enough for a winter swim. Rain might pop in for a quick hello, but the sun usually quickly returns.
But don't be fooled by the seemingly mild weather. Malta's humidity can make the air feel chillier than the thermometer suggests, particularly in the mornings and evenings. A cardigan will serve you well during the day, but you'll appreciate a puffer jacket at night.
If hiking is on your agenda, remember sturdy hiking shoes and a windbreaker. Layering is your most effective strategy, allowing you to adapt to fluctuating temperatures. Choose light, breathable fabrics to strike that just-right balance of comfort.
Packing for Malta? This guide has your back. It helps you know what to bring, no matter the season or what you like to do.
But don't stop here. This blog is your Malta map. Want history? Check out our Valletta and Mdina guides. Love nature? We tell you about Gozo and Comino's Blue Lagoon. If you like beaches or water sports, we've got guides for them too.
Thinking about a winter trip? We have a special post for that. It's a quiet, different Malta adventure.
Got more questions? Check out my post on facts about Malta and my FAQ post has lots of answers to help you out.
So dig in and learn more about Malta. Happy travels!