Weather in Malta in November brings surprises, not autumn leaves. You will get sun-kissed days, but you might also experience sudden downpours and gusty winds. I am here to calm your worries with solid advice and actionable tips. By the time you finish this guide, you'll be prepared for a weather-proof Malta vacation.
Weather in Malta in November: Is It a Good Time to Visit Malta?
I've lived in Malta for over a decade. November has its peculiarities. The long, hot summer is finally cooling down, and you can get some rain. But when it rains, it pours. It can also get windy.
But don't pack away your sunglasses yet. Sun-filled days are still common. Rain usually comes and goes quickly. And guess what? It's not cold, especially if you're from Northern Europe where November means freezing. Expect temperatures around 20°C. The sea stays above 20°C, so swimming is still okay. 
I like autumn in Malta because lightning shows often occur on the distant sea. It's quite a spectacle. Don't miss out on seafront strolls; they're magical this time of year.
So, is November a good time to visit Malta? Absolutely, if you come prepared and stay open to surprises.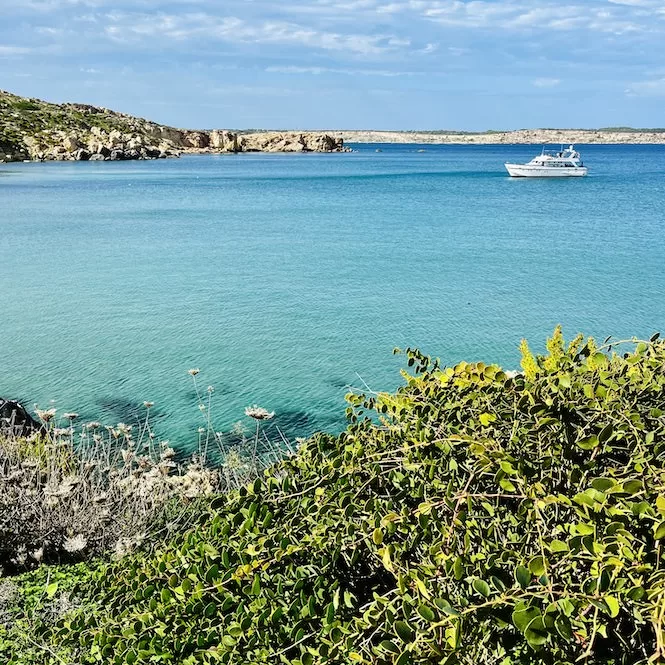 The Reality of the Weather in Malta in November
Expect daytime temperatures above 20°C during the day. Rain? Yeah, there's a fair chance, but it's often just short spells rather than day-long rain. Winds can get gusty, particularly near the sea.
Average November Temperatures in Malta
November marks a gentle transition from Malta's hot summer to cooler autumn days. Average temperatures during the day start above 24°C and dip to around 20°C by the end of the month. Meanwhile, cooler nights begin near 18°C and gradually decrease. It's a comfortable month, with temperatures ideal for exploring the islands.
Is Malta Rainy in November?
Yes, it rains in Malta in November. The islands get 10 rainy days and 89 mm of rainfall this month. Still, the sun shines for 6 hours daily. Even with clouds, Malta's sky isn't as grey as in the UK or Northern Europe.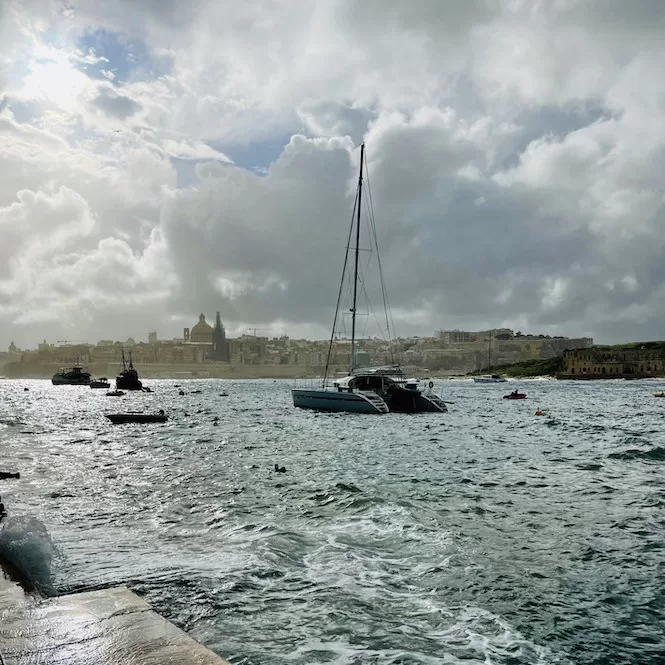 Things to Do in Malta in November
Relax on empty beaches: Skip the summer rush. You feel as if the beaches are all yours. Here's my guide to Malta's beaches.
Explore historical sites: With cooler air, ancient ruins call for exploration. Bonus: fewer lines and people. See my guide to the top historical spots.
Hike and swim: The cool weather is perfect for hiking. After, dip in the sea. For top trails, view my guide to the best hiking trails in Malta and Gozo.
Kayak: If the skies are clear, hit the water. For tips and kayaking spots, check out my guide.
Take a boat trip: Consider a private tour. They're often cheaper, and you'll find quieter bays. Opt for a 4-6 hr day trip; evenings can be cool. Check out my guide to boat trips in Malta.
Horse riding: Experience stunning landscapes on horseback. I recommend RMJ's Horse Rescue. You will have fun and help rescued horses to thrive.
Book a Jeep safari in Gozo: November's mild weather is ideal for an adventurous Jeep safari. Book one here.
Weather in Malta in November: What to Do When it Rains?
Bar hopping
Try bars in Sliema, St. Julians, Valletta, and Gzira. Great cocktails await.
Visit museums
Here are some highly recommended:
National Museum of Archaeology: Located in Valletta, this museum showcases artefacts from the Neolithic to the Phoenician period. The "Sleeping Lady" is a must-see.
St. John's Co-Cathedral: In Valletta's heart, this church boasts marble floors, eight chapels, and detailed paintings. Art and history come alive here.
Casa Rocca Piccola: Discover this 16th-century palace in Valletta. Explore rooms filled with antique furniture, artwork, and a vast garment collection.
Lascaris War Rooms: Near Upper Barraka Gardens, these underground rooms were Britain's war centre during WWII. Explore the tunnels and learn about secret operations.
Malta Aviation Museum: Located in Ta'Qali, this museum offers a deep dive into WWII aviation. Explore aircraft, engines, and uniforms in three hangars.
Explore ancient towns
Visit Mdina, Valletta, and Three Cities. When rain surprises you, duck inside a nearby shop or café. Check out my guides for a self-guided walking tour of Mdina, the Three Cities and Valletta.
Relaxation time
Consider a spa day. Most hotels offer luxurious spas. Sanya in Naxxar stands out with its cosy environment and inviting pool.
Weather in Malta in November: Packing Essentials
Wind and Rain Protection:
Windbreaker: Vital for windy days.

Windproof umbrella: Regular ones won't work.

Rain gear: Consider a compact raincoat.

Waterproof shoes: Ensure dry feet during unexpected showers.
Clothing and Layers:
Layers: Bring thin layers for changing temperatures.

Jumper with Sleeves: Perfect for cooler evenings.
Beach Essentials:
Swim Gear: Don't forget your swimsuit.

Beach Towel: For lounging and drying off.
Sun Protection:
Sunscreen: Protect your skin, even on cloudy days.

Sunglasses: Essential for bright moments.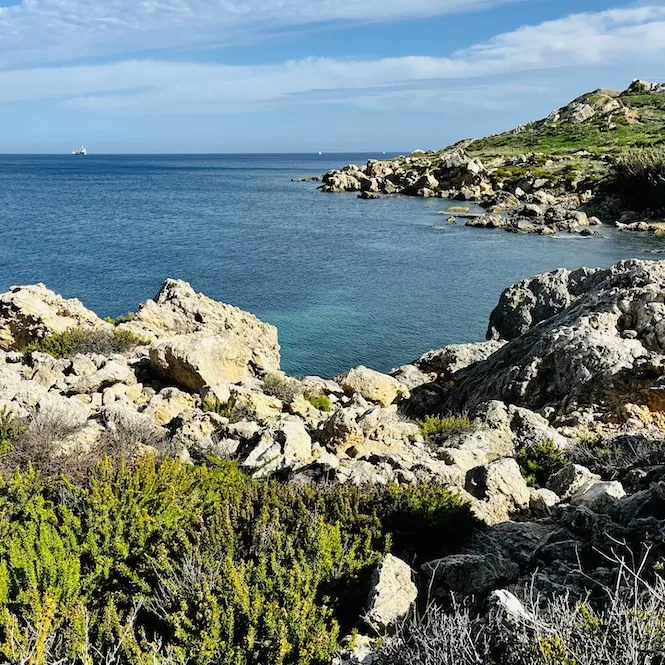 November in Malta is quiet and special. Fewer people visit, so you see more. Sometimes it rains, but there's still the sun. Pack right and enjoy.
If you've enjoyed this post and are eager to dive deeper into everything Malta has to offer, I've curated a collection of comprehensive guides for you. Whether you're curious about the winter sun, driving tips, intriguing facts about Malta, packing essentials, budgeting, solo travel, or transportation nuances, there's a guide tailored just for you. 
Weather in Malta in November: Malta Travel Planning FAQ
Should I rent a car when travelling to Malta in November?
Renting a car in Malta depends on the length and nature of your trip. For a longer stay or if you're keen to discover off-the-beaten-path places, a car can be beneficial. It offers freedom and saves time. However, for weekend trips, especially if you're in areas like Sliema, St Julians, or Valletta, public transport or taxis might suffice. Central locations offer easy access to popular sites. As for choosing a rental company, big names like Avis and Hertz are present. Consider checking customer reviews. Discover Cars, for instance, is one I've enjoyed. They have a large choice, free cancellation and good prices.
What's the best way to book my Malta accommodations?
For booking accommodations in Malta, consider platforms like Booking.com, especially for their free cancellation options. November is the low tourist season. Hence, you don't have to reserve months in advance. Sometimes, rates drop a few weeks before your visit. With free cancellation, you can rebook if you spot a better deal.
Can I swim in November?
Yes, you can swim in November. The water temperature hovers around 20°C. However, ensure safety by avoiding rough seas, especially since lifeguards aren't available post-summer season.