How to get around Malta might initially appear as a challenge. Fear not! I am here to clear things up for you. I want you to see Malta's awesome sights, not just buses or map apps. In this guide, I will show you how to navigate Malta effortlessly. This will leave you with more time to enjoy the sights and less time worrying about transportation hiccups.
How to Get Around Malta: Transportation Options
Malta has a bunch of options to get you from point A to point B, so let's break them down:
Driving:
Renting a car gives you the freedom to be your own travel boss. Yeah, the streets can be narrow and make you feel like you're in a maze of roads, but no worries! Keep calm, stick to the left side, and pay attention to road signs. You can find more driving tips here.
Public transport:
If driving is not your thing, hop on public buses! They might not be Formula 1 fast, but they'll get you where you need to be. Plus, it's easy on the pocket. Check out the Malta public transport app that shows real-time bus arrivals, so you won't wait at the stop for ages.
Taxis:
Feeling fancy? Take a taxi for door-to-door service. These options might be pricier, but you can treat yourself sometimes, right? There are white cabs you can hail on the street or download Bolt, Uber or eCabs apps. They're cheaper than white taxis.
Walking:
Walking is another enjoyable way to explore towns. You can see all the sights at your own pace. But remember, Malta is hilly and the sidewalks are narrow. Be ready for a workout!
Hop-on and Hop-off buses:
You can roll around the island in an open-top double-decker bus with hop-on and hop-off buses. And you get to see the whole island with 35 stops on the North and South routes. Bus routes are planned to make it easy for you to see the top spots in Malta. Once you're done, just hop back on to go to the next spot. There's no rush or fuss. Get your tickets here:
Ferries:
Riding the ferry is a fun and easy way to soak up Malta's charm. Below are all the places you can get to on a ferry.
Back and forth from Sliema to Valletta: Get on a ferry from Sliema to Valletta here. As you glide across the water, you'll have unforgettable views of Valletta and Manoel Island.
From Valletta to Three Cities: Taking a ferry from Valletta to the Three Cities is another worthwhile option. As the boat cruises through Grand Harbour, you'll feel like you're on a sightseeing adventure. Here's where the boat leaves from Valletta and here's where it arrives in Senglea.
Ferries to Gozo: You've got a couple of options. If you're on foot, there's a passenger ferry from Valletta. But if you've got a car, you'll want to catch the ferry from Cirkewwa.
Shuttle boat to Comino and Blue Lagoon: The shuttle boats leave from Marfa or Cirkewwa, both in Malta's North. And if you're in Gozo and want to hit the Blue Lagoon, look for the shuttle boat at Mgarr Harbour.
Which Transport Option is the Best?
Choosing the right transport in Malta depends on your plans. If your trip is short, like a long weekend, things are pretty straightforward. You can rely on taxis and public transport. Valletta, Mdina, Three Cities and the biggest beaches such as Golden Bay are all easily reachable this way. 
But let's say you're here for a week or longer. Maybe you want to explore the hidden gems of Malta. In this case, consider renting a car. Check out Discover Cars. They have a great vehicle selection and affordable prices. Here's my guide to renting a car in Malta.
How to Get Around Malta: Driving Tips in Malta
Understand the traffic rules: Stick to the left side of the road, just like the Brits do. It might feel odd at first, but you'll adjust. Just pay attention and follow the traffic.
Don't rush, just enjoy: In Malta, traffic hums like a busy bee hive. It's always on the go, so don't rush. Instead, take a deep breath and enjoy. It's also wise to avoid peak hours.
Beware of speed cameras: You should also know that speed cameras always watch, so stick to the speed limit.
Avoid using your mobile phone while driving: In Malta, fines are hefty. So, keep that phone away until you're safely parked.
Navigating the roads: You may think Google Maps or Waze are your best options, but they might leave you hanging in the labyrinth of narrow streets. But if you find yourself in a pickle, don't worry. Roll until you find a safe spot to park. And remember, Malta is small enough that you'll always stumble upon a wider road with arrows pointing towards Valletta. The possibility of getting lost is not an option. But you might add a detour to your trip.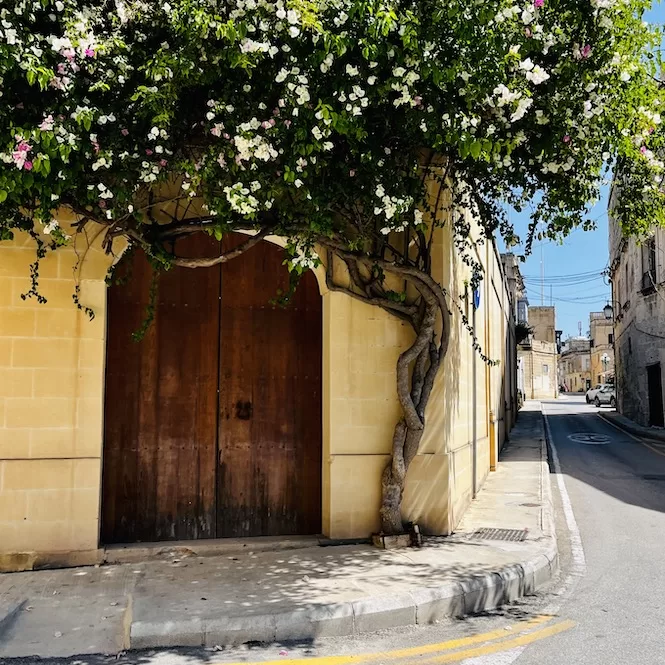 Cracking the parking code: White painted bays are for everyone. Yellow? Uh-uh, no parking here. Now, in Valletta, green means 'residents only, all day', and blue zones are for residents from 7 pm to 7 am. In some places, parking may be limited to a few hours. Check the signs.
Fuel up your car: There are many petrol stations around Malta and Gozo. During the day, pump attendants will refuel for you. Night owls, don't worry – automated pumps are on duty 24/7. Most of them accept cashless payments.
Avoid entering Valletta: In Valletta, feel free to spin around its perimeter. But to enter its centre, you must pay. Here's the price list.
Keep some cash in your pocket: In public parking areas, car park attendants keep vehicle comings and goings running smoothly. Their dedication deserves some gratitude, and it's customary to show it with a 1-2 euro tip.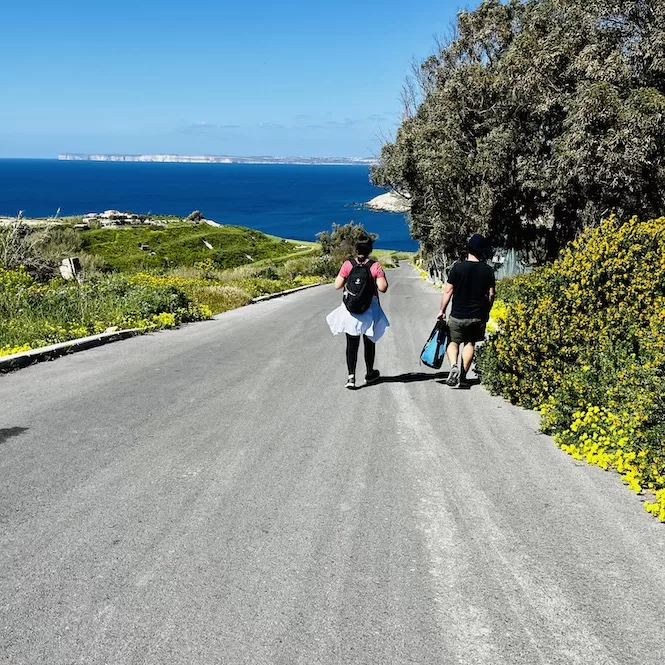 How to Get Around Malta by Public Transport
Malta's public transport is simple. Below are some tips.
To plan your day efficiently, know your routes and schedules in advance. Buses will take you to most places you want to visit. Use this website or Google Maps for routes and schedules.
Second, get a bus pass. It's a big money-saver if you ride often. Check this link for more info.
Third, be patient. Buses run regularly, but sometimes you have to wait. Think of it as extra time to soak in the Maltese atmosphere.
Finally, have a backup plan. Sometimes buses are late or you have no time to wait. Taxis are a viable option if buses don't suit your schedule.
Avoid peak hours when the roads get busy, and the buses fill up.
Public transport in Malta is like a reliable old bicycle. It might not be the fastest or most exciting way to get around, but it'll get you where you need to travel.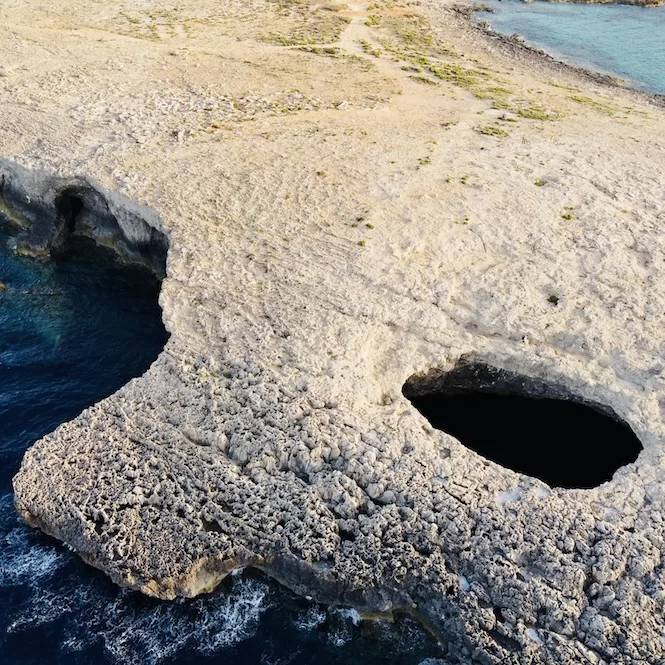 We've reached the end of our guide to Malta transportation. There are a variety of ways to explore the island, from cruising the roads in your own rental to hopping around on public transportation. I am sure you will find something that works for you.
Ready for more? Don't forget to check out my other posts. Read about the best time to visit Malta, a guide to Malta in winter, budget-friendly holidays, what to pack and plan the perfect week with my 7-day itinerary. If you're looking for authentic accommodation options, here's my guide on where to stay in Malta and Gozo. Or, if sandy shores and crystal-clear waters are more your thing, check out my comprehensive guide to Malta's beaches.
For those who prefer active holidays, there's a wealth of hikes and water sports to try. And of course, no visit to Malta would be complete without a visit to the historic city of Valletta.
Got more questions? Check out this guide for answers to the most common questions. Looking for more info? Here is a post on facts about Malta. If you still have questions, leave a comment and I will get back to you.