Looking for the best month to go to Malta? You're in the right place. Malta shines with 300 sunny days a year. Imagine soaking up the sun even in winter, with five to six hours of sunlight daily. Summer turns up the heat, offering twelve hours of sunshine for beach lovers.
Deciding when is the best time of the year to visit Malta can be tricky. As someone who has lived in Malta for over a decade, I understand the dilemma. Whether you love basking in the summer sun or prefer cooler, quieter times, Malta has a season for you. I'll guide you through each month's unique charm.
This guide is for everyone – sun seekers, peace lovers, and curious explorers. Malta has the right time for all. As your travel guide, I will ensure you get the most out of Malta, tailored to your preferences.
Ready to find your ideal Malta month? Whether it's the endless blue skies of summer or the mild, crowd-free days of spring and autumn, this post has you covered. Let's dive into Malta's seasonal magic and discover when to book your Mediterranean escape!
The Best Month to Go to Malta for Sunlovers
Malta's warmest months are July and August, the busiest months for tourism on the islands. August is a fantastic choice if you're looking for a day on a beach or on a boat.
In July, you also have the chance to watch the Malta International Airshow. It is one of Europe's biggest air shows, a spectacular display of military and civilian aviation. Be aware that temperatures in summer can reach as high as 35°C (95°F) during the day and stay above 25°C (77°F) even in the evenings.
The Best Time to Visit Malta for Nature and History Lovers
Winter in Malta
Winter in Malta is nothing like in the northern hemisphere countries. It's the ideal place to escape the cold weather and experience the sun. If you prefer an active vacation, the winter months are even better! The average temperature in winter is around 15°C (59°F). It's perfect for those who like to enjoy outdoor activities in comfort.
This is a fabulous time for visiting Ħal Saflieni Hypogeum and the Megalithic Temples. You can also visit the National Museum of Archaeology and the Upper Barrakka Gardens.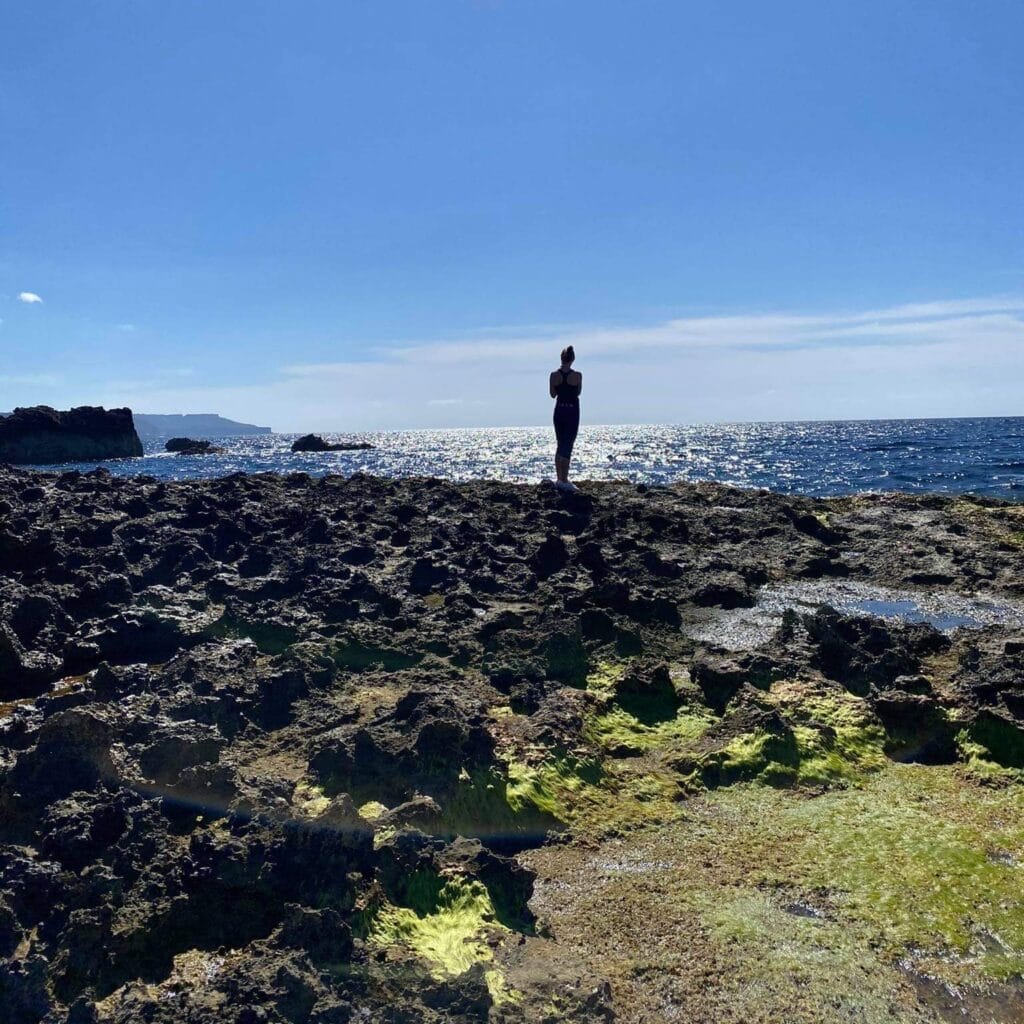 Christmas lights in December always cause excitement and joy, especially around the holidays. And there is plenty of them on the streets in Malta. The Maltese celebrate Christmas with enthusiasm and excitement. The streets of Malta are decorated with lights, and the locals are filled with a festive spirit. I recommend visiting Valletta, the capital city. You will find a Christmas market, an ice skating ring and other attractions there. 
Spring and Autumn Shoulder Months
While Malta is an excellent choice all year round, spring and autumn shoulder months are particularly good. These are the best weather months of the year. Even in November the day temperatures remain above 20°C (68°F). This makes it a fantastic choice for those who enjoy outdoor activities like hiking but don't want to be too hot.
Autumn and spring is also an excellent time for those who like to explore museums and historical sights. Most of the attractions remain open and full of fascinating exhibitions. If you're visiting Malta in spring or autumn, you should know there is a chance of rain. This is particularly likely in April and October.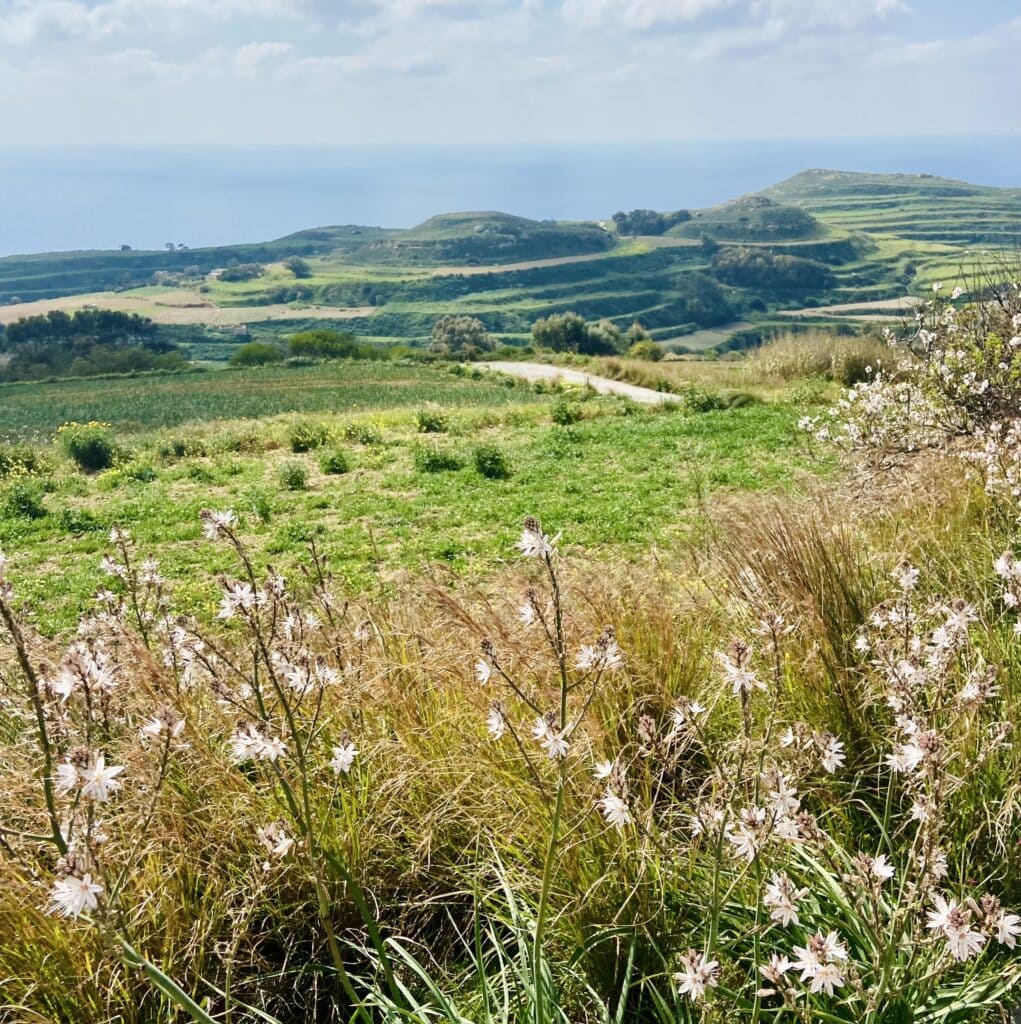 Best Month to Go to Malta: Avoiding Rainy Months
Malta gets strong winds and short yet intense showers from October to early spring. But the bad weather never lasts too long. So it's still a perfect time to see the islands. Plus, you won't have to worry about the summer crowds! But even if you get caught in the rain, don't worry! All you need is a good umbrella and waterproof shoes, and you'll be ready to explore the beauty of Malta.
Malta is a fantastic vacation destination all year round. But the best time to visit Malta depends on what you're after. If you want to enjoy hot weather and beaches, visiting during the summer season is a great idea. But the spring and autumn months are the best if you want to escape the crowds and do some outdoor activities. But no matter what time of year you go, you're bound to get plenty of sun!  
I hope you find this post helpful. Dive into my articles for insider tips and mistakes to avoid in Malta, travelling alone and advice on moving around. Don't miss out on my guides for budget-friendly holidays, renting a car and finding genuine local places to stay.
Have more questions? Check out this guide for answers to the most common ones. Need more information? Comment and I'll get back to you.