Is Malta expensive, you ask? An archipelago in the blue Mediterranean, promising historical riches, sun-kissed beaches, and delicious cuisine. There are plenty of people who love Instagram-worthy Maltese views but cannot afford them. The dilemma is real—how do you experience Malta's grandeur without going broke?
Is Malta Expensive Compared to Other Mediterranean Vacation Spots?
You cannot call Malta budget-friendly, but it is not money-sucking either. A stay in Malta could cost anywhere between €70 and €200 per person per day. That neat sum takes care of your bed, wheels, food, and the good times—everything from ancient ruins to dancing till dawn.
Here is how to live the Maltese dream on a €70 daily budget:
Crash Pads: You can crash in a bunk bed for €20 a night.
Eat, Pray, Love: And by love, we mean affordable street food.
Ditch Uber: The island's public transit is reliable and budget-friendly.
Naturally, a heftier wallet unlocks a more fancy Maltese experience — sea-view suites instead of hostel bunk beds, or gourmet dinners that give you a culinary tour of the island, instead of street eats.
So, how does Malta stack up against other Mediterranean countries?
Greece: Cheap food but watch out for inter-island ferry costs.
Italy: Tourist magnets like Sardinia or Tuscany are gorgeous but pricey. Other places are okay.
Spain: It's a mix. Barcelona and Ibiza are expensive. Meanwhile, Costa Brava and the Balearic Islands won't break the bank.
Is travelling to Malta worth the money? It's not just about the cost; it's unique experiences you won't find elsewhere. Imagine exploring ancient temples, enjoying colourful local festas, and tasting delicious pastries like pastizzi.
Cost-Cutting Strategies and Travel Tips
Let me share some tips on travelling smart in Malta. We're talking stylish but budget-friendly lodgings, tasty food you won't blow your budget on, and fun entertainment that won't cost you a fortune.
Is Malta Expensive? Slash Your Lodging Costs with These Pro Tips
Malta isn't just a destination; it's an experience. And like any enjoyable experience, the choice of lodging can make or break it. Let's turn the 'Is Malta expensive?' rhetoric on its head by looking at how to save big on your sleep.
Book early, save big: Lock in Malta's top deals by booking months ahead. Opt for free cancellation—you'll thank yourself if plans change or a better deal pops up. Click here for the best deals.
Skip the glam: Forget the pricey districts of St. Julian's, Sliema, and Valletta. Go for wallet-friendly areas like Msida, Gzira, Ta'Xbiex or St. Paul's Bay. Even charming villages like Zebbug, Naxxar and Rabat make the cut. A 30-minute bus ride can save you a lot. Double-check those bus connections first.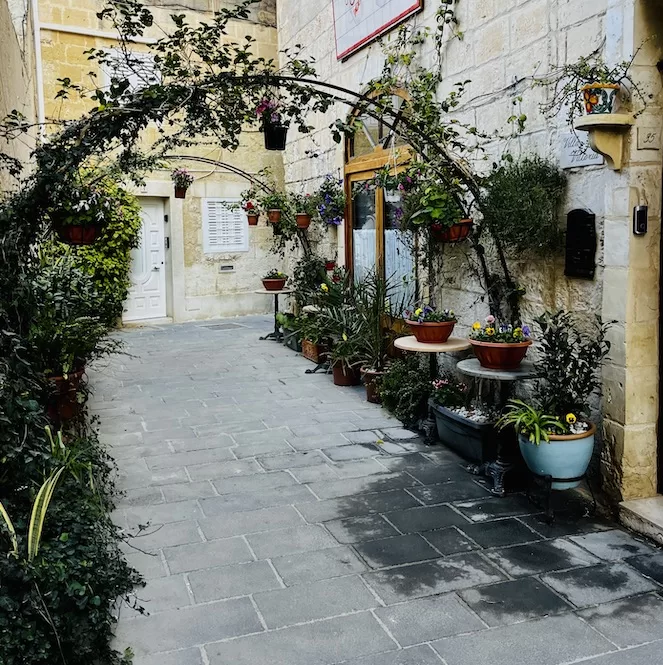 A week-plus hack: Planning a week or more in Malta? Spend a few nights in Gozo. Not only is it light on the wallet, but Gozo's unique charm is a must-experience.
Choose boutique hotels: Why settle for bland hotels when you can spice things up? Boutique hotels in Malta offer personalised service and unique decor without costing an arm and a leg.
Save a lot with off-peak travel: Want to cut lodging costs in half without sacrificing that golden Mediterranean sun? Shoulder months deliver deals that are 40-50% lighter on the wallet, yet still heavy on sunshine. Check out my guide on Malta travel in winter.
Is Malta Expensive? The Insider's Guide to Eating Well for Less
The way to a traveller's heart is through his stomach. And trust us, you'll want to eat your way across Malta without going bankrupt.
Groceries or gourmet? Why not both? Skip the fancy brunch, stock up at local markets, and reserve your appetite (and cash) for Malta's delicious evening meals. 
Bypass the tourist trap: Stay away from the seaside restaurants and head to local bars, cafes, or street food stalls. You will taste authentic Malta without spending a fortune.
Picnics & deliveries: How about saving money and having a romantic evening under the stars? Get your own picnic food or tap into the Bolt Food or Wolt apps for delivery. And hey, grab your drinks from a nearby shop to rack up even more savings!
Here are some picnic spots I recommend:
Dingli Cliffs: It's Malta's highest point, so the view alone will make your food taste gourmet.
Ghajn Tuffieha Bay: Imagine enjoying a meal as the sun dips into the sea. Perfect for a twilight swim to burn off picnic calories.
Exiles in Sliema: Munch on live music from the Exiles Bar while people-watching in this bustling hotspot.
Street food for the win: Don't underestimate the culinary magic happening on the sidewalks. Whether it's a pastizzi vendor or a falafel stand, Malta's street food scene is a treasure trove of taste without the price tag.
Feast your eyes (and stomach) on my tried-and-true, cheap eats:
Pastizzi:

A true Maltese staple! Choose pastizzi with ricotta or peas, and trust me, you'll live the best life for under €1! You can get them at every corner. Try the f

amous Crystal Palace Bar in Rabat.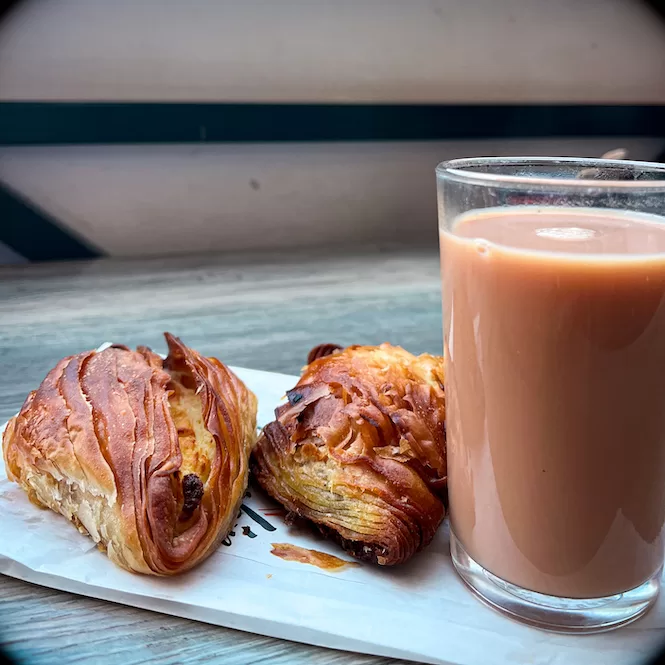 Kebabji in Sliema: It's a Lebanese kebab lover's paradise! Take your pick from falafel, halloumi, chicken or lamb.
Sparta – Authentic Greek Cuisine in Sliema:

Elevate your snacking game with their delicious pitas soaked in tzatziki.

Fatayer in Gzira: A Syrian culinary gem in Malta. Choose between pastries with meat, spinach, or white cheese. They also serve falafel and chicken wraps.
Maxokk Bakery in Gozo: The place to be for an authentic Maltese Ftira. It is Malta's answer to pizza but with a dough that brings a different texture and flavour. Trust me, once you're in Gozo, you don't want to miss Maxokk.
Try ftira biż-żejt

: If you're a sandwich enthusiast, try the Maltese iconic tuna sandwich known as Ftira biż-żejt. It's packed with tuna, capers and veggies. You can get one at any pastizzi shop or local cafe.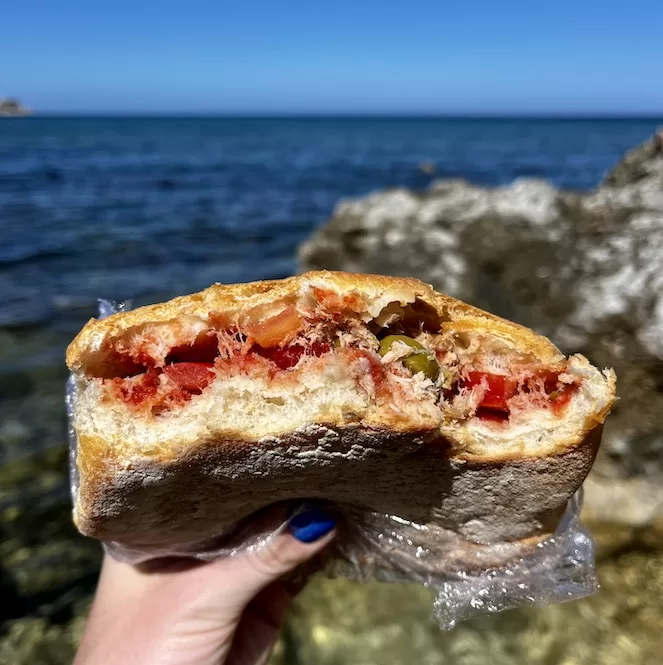 Is Malta Expensive? The Budget-Friendly Guide to Entertainment in Malta
Wondering if you'll have to break the bank to have fun in Malta? No, you don't! Here are some tips.
Free events:
Notte Bianca in Valletta:

Every October, Valletta transforms into an open-air museum. Live music, art installations, and cultural activities are all under the stars for free.

Village feasts

: Happening every week in summer, these Maltese celebrations rival New Year's Eve. Enjoy fireworks and feast on food and drinks from local stalls.

Social media is your friend:

Scroll through Facebook to discover free events you can join. Whether it's a pop-up art gallery or a beach cleanup, your options for free and fulfilling activities are endless.
Free Natural Wonders:
Budget-Friendly Water Activities: 
Snorkelling: Who said you needed to be a millionaire to explore the underwater world? Grab a snorkel and dive in – the fishies are waiting.
Kayaking: Renting a kayak won't blow your budget. Book one here and paddle your way to an adventure.
Is Malta Expensive? Your Guide to Budget-Friendly Transportation in Malta
Rent a car: Be the king of Malta's roads. Stick to the left and take it easy. Off-season rates start at just €10 a day—now that's a bargain, especially if you travel with friends. For the latest deals, check out Discover Cars.
Catch the bus: The bus is your frugal friend. Sure, buses are slower than snails on vacation, but they're dirt cheap. Grab the Tallinja app and Explore Card, and travel like a pro!
Explore Malta on foot: Get in those walking shoes, and let the island be your treadmill. See the sights at your own speed, and yes, expect a leg workout that will make your trainer proud.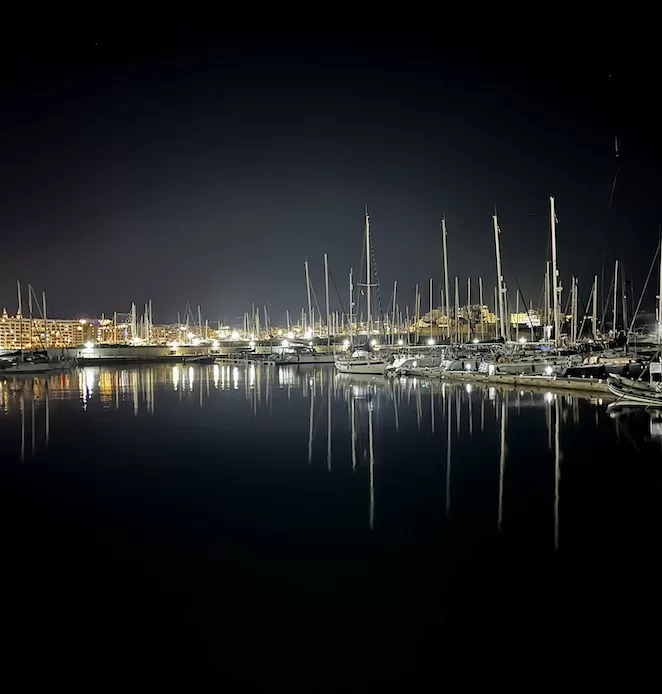 Use ferries: The ferry is your budget-friendly option to visit Gozo, Valletta and the Three Cities. They're cheap as chips, but the views are worth a million dollars.
Malta doesn't have to break the bank. Follow these savvy travel hacks and your wallet will thank you. 
Want more tips? Don't miss my other guides on winter in Malta, solo travel, packing guide, answers to the most frequently asked questions and self-guided walking tours around Valletta, the Three Cities, and Mdina.
Find out more about Malta in my posts about facts and common questions.