The Mediterranean country of Malta has a rich history, lovely beaches and breathtaking landscapes. It's a popular tourist spot and a great place to visit on vacation. Yet, it would be best to avoid mistakes when planning a trip to Malta. Follow these insider tips, and make your trip enjoyable and stress-free.
Here are the seven most common mistakes I see people make when visiting Malta.
Insider Tip No 1 – Plan Enough Time
It's easy to underestimate Malta's size, so people don't plan enough time. Most people focus on popular places like Valletta, Mdina, and the Blue Lagoon. They do not leave time for other sites. Even though Malta is tiny, there is a lot of culture and history to explore. You'll need more than two days!
It might be that travellers do not have enough information about all the things to see and do on the island. So, of course, this blog can help. You can go hiking and scuba diving and see hidden gems in Malta. There's so much to see!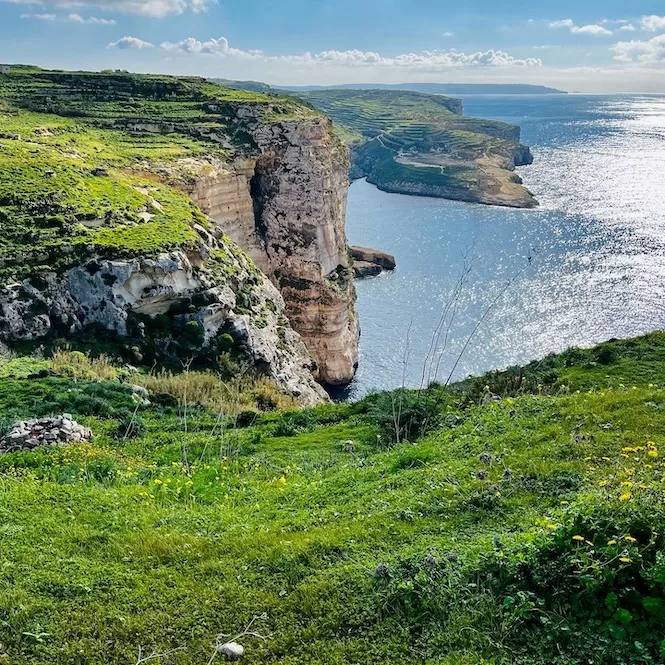 Also, people seem confident they'll see everything Malta has to offer in a short time. They realise later that it's impossible. People feel rushed and stressed. They can't relax and enjoy their vacation.
---
---
Insider Tip No 2 – Check the Weather Before You Pack
People often pack incorrectly because they don't take the weather into account. Summers are hot, and winters are mild, but not so mild that a T-shirt is enough. You can learn about weather changes throughout the year in this post. 
Here are some tips on what to pack so you won't have to run around the shops once you get to Malta. You can also check my packing guide for different seasons.
Summer in Malta is hot. Hot means very hot. The summer months in Malta are also humid. High humidity can make it feel even hotter and more uncomfortable. It can get sticky and sweaty. Try to stay in air-conditioned spaces or near fans during the hottest parts of the day. Also, make sure you drink plenty of water. So, if you're travelling in summer, wear lightweight, breathable clothes, a hat and sunglasses to stay cool.
When visiting Malta in the winter, people don't bring warm clothes. Yet, somehow many think there is warm weather all year. Perhaps people associate Malta with summer vacations and don't think about jackets and sweaters.
The average temperature in Malta is between 15-20°C (59-68°F) during the winter months. Generally, it feels more like spring, but it can get pretty cold at night, especially when it's windy. The weather is unpredictable. Some days are sunny and warm, while others are cold and rainy.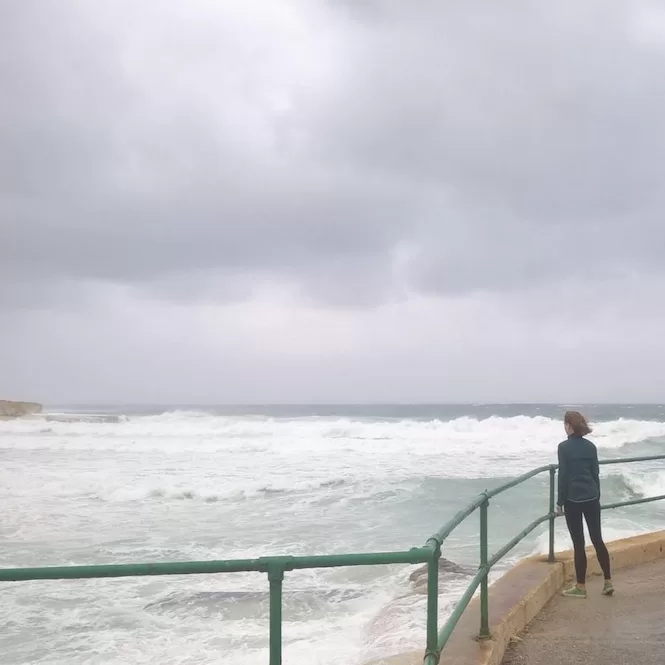 In Malta, most buildings don't have central heating. Instead, Maltese use electric heaters, portable gas heaters, and air conditioners to keep their homes warm. So it's a good idea to check if your accommodation has heating and to bring extra layers.
Another common mistake people make is not wearing comfortable walking shoes. It's a good idea to bring comfy shoes to Malta because you'll be doing a lot of walking and exploring historical sites.
Insider Tip No 3 – Plan your Transport
Often people think that Malta is tiny and you can walk everywhere. Yes, Malta is small, but not that small. Valletta and the Three Cities are easy to walk around. But most historical places and beaches are farther away from Valletta or Sliema. You can't get there on foot. There are a lot of hills, some steep, so walking can be challenging. Furthermore, many roads have no pavement for pedestrians. It might be dangerous.
Malta's public transportation is cheap and convenient. But getting to some areas is challenging. Especially if you're staying in a remote location, you may have trouble getting around. In addition, bus schedules may be rare in some areas, so you may have to plan your itinerary around them.
I recommend renting a car if you stay in Malta for one week or longer. Use Discover Cars for the best price and choice. You can pick up a car at the airport and keep it throughout your trip.
Then, travelling around the island will be more flexible. You need to be aware that Malta drives on the left. Getting used to it is easy. Don't rush yourself. Take your time and avoid busy roads until you feel comfortable (more driving tips are here). Malta has free street parking, but finding a spot can take some time. Several private parking areas are in the central parts of the island.
For more information, check out my guide to transportation in Malta.
Insider Tip No 4 – Avoid Travelling to Malta during the Peak
July and August are the peak months in Malta. During these months, Malta can get crowded. The lines at popular tourist destinations are long, and the beaches are packed. So, it might be challenging to enjoy the island's attractions.
There's a lot of traffic in Malta, and parking can be difficult in some areas. In addition, it can be time-consuming to get around the island.
Hotels, tours, and activities can be more expensive during the busy summer season. Take a look at my budget-friendly holiday guide.
It gets pretty hot and humid in July and August. So, being outside during the hottest parts of the day can be uncomfortable.
Malta is most pleasant in June, September, or October. However, the weather is gorgeous, so you can still enjoy swimming in the sea.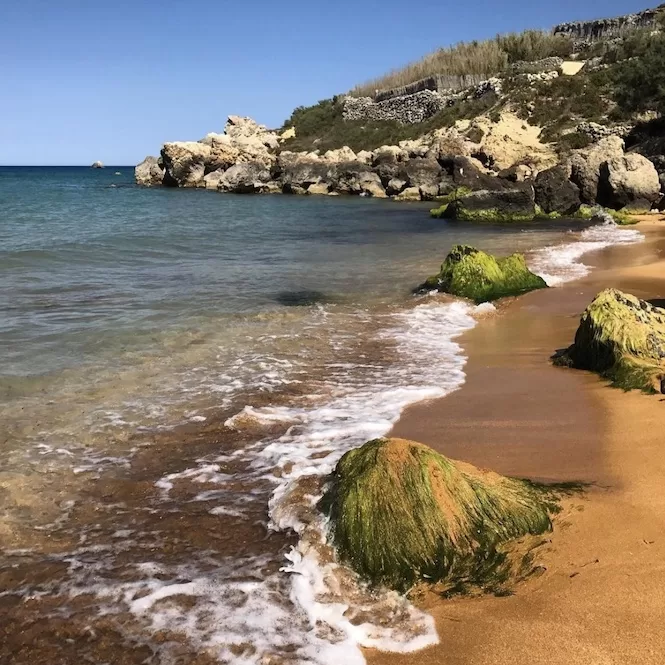 Insider Tip No 5 – Do not Skip the Off-Beaten Track
Many tourists visit Malta's main attractions and miss out on all the other beautiful places and experience it offers. 
Some of Malta's most scenic and exciting sights are hidden away in less-visited areas.
Before you visit, research the island's history, culture, and activities. Discover hidden gems, lesser-known places, and off-the-beaten-path experiences. While the main attractions are worth visiting, don't be afraid to explore beyond the usual tourist areas.
Here you can find a guide to hidden gems in Malta and Gozo's best secret beaches. If you visit in winter, take the hikes.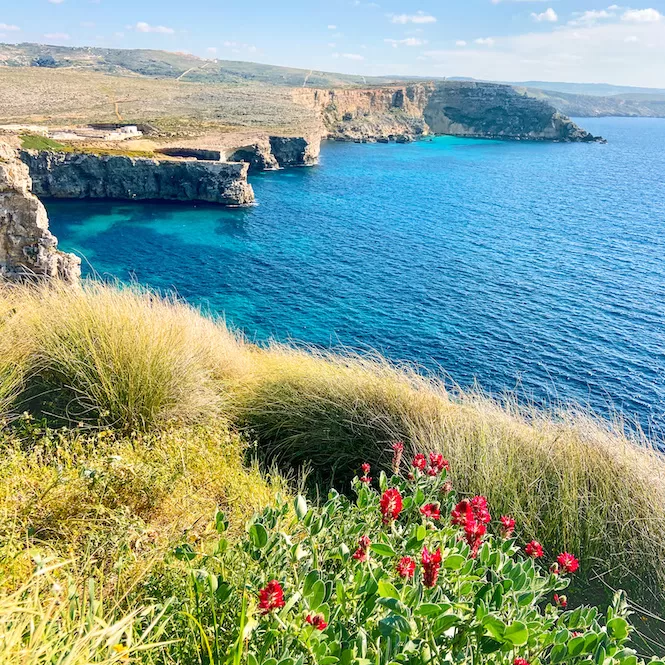 Insider Tip No 6 – Be Aware of the Potential Dangers of Swimming in the Sea
While Malta has many beautiful beaches and swimming spots, certain dangers should be considered when swimming in Malta.
In the spring and summer, Malta's warm waters attract jellyfish. Jellyfish aren't dangerous in Malta, but some are painful. Check the water for jellyfish before you jump in. Avoid jellyfish if you see them. I usually swim with a snorkel mask so I can see them. If you get stung by a jellyfish, soak it in seawater. Remove the tentacles, and then apply alcohol. You shouldn't use fresh water, ice, or hot water in the area.
Jellyfish concentrations vary depending on wind and current direction. Generally, there are a lot of jellyfish on one side of Malta and none on the other. Online sites can recommend beaches that are free of jellyfish. Here is the weather site I usually use.
Another danger in Malta is sunburn. The sun is intense in Malta, so wear sunscreen and protective clothing to avoid sunburn. Also, hire an umbrella to enjoy the beach during the hottest part of the day.
Last but not least, be careful when swimming in rocky areas. Swimming or snorkelling along Malta's rugged coast is amazing. You can also jump off them into the water. However, it would be best to be careful when swimming near rocky areas. Rocks are sharp, and you can get hurt if you don't see them.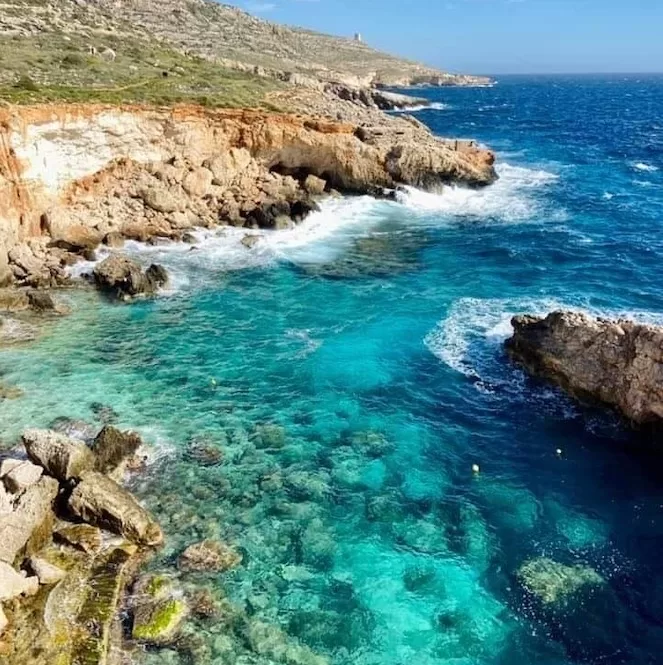 Insider Tip No 7 – Traveling Solo Doesn't Have to Be Scary
Thinking about travelling alone? Malta is a great place to try it out. Even if you walk around Valletta alone, you won't feel lonely. In fact, Malta is full of friendly tourists, expats, and locals.
Imagine grabbing a bite of Maltese rabbit stew and chatting with someone new. Many people here love to talk and share stories about Malta and its cool history.
To the women wondering, "Is Malta safe for me to travel alone?" – I've been here for over ten years, and I can say it's safe. Busy spots like Sliema and Valletta are bright and full of people at night.
Curious about more solo travel tips? Check out my blog on solo travel in Malta. It's full of advice to help you.
I hope this article helps you prepare for your trip. But wait, there is more. Want to discover authentic places to stay? Check this guide. Wondering how to navigate the islands effortlessly? I've got insights into the most convenient modes of transport. Want to maximise your time? Be sure to check out my itineraries for both 7-day and 4-day adventures. 
If you still have questions, check out this guide. Looking for more information? Leave a comment and I'll get back to you.
Malta is a beautiful destination with sun and sea, historical and cultural attractions and off-the-beaten-track spots. Your best vacation ever might be here. Make sure you plan ahead, don't come during busy times, and you'll have a memorable time.