Paradise Bay Beach in Malta is small, however, you should not miss it. Its beautiful surroundings make it an excellent spot for swimming, sunbathing, and relaxing. The crystal clear turquoise water is full of different fish species, making it great for snorkelling. It's got stunning views of Gozo and cliffs that keep the wind away.
Where is Paradise Bay Beach?
Paradise Bay is in the northern part of Malta, near Mellieha and the Cirkewwa Ferry Terminal. Both tourists and locals love it because of its stunning natural beauty.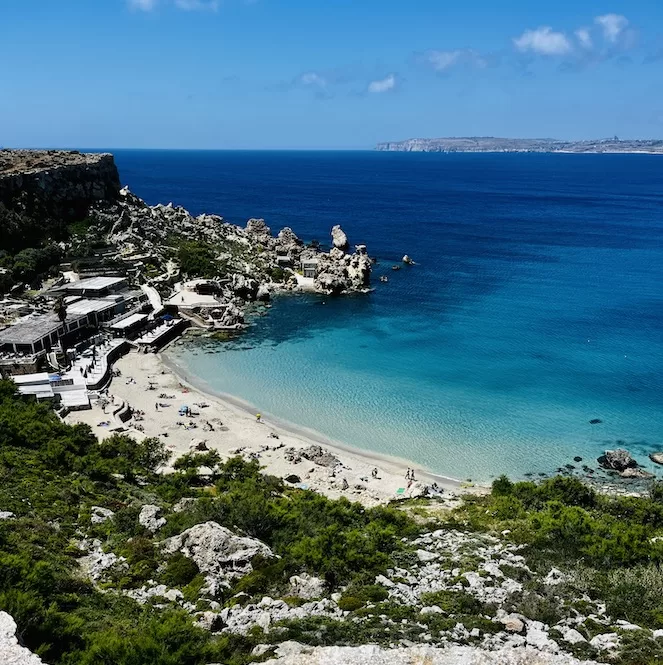 How to Get to Paradise Bay Beach
You can get to Paradise Bay Beach in a few ways.
Getting there by car is easy. Just follow the signs for Paradise Bay off the main road leading to the Cirkewwa Ferry Terminal. Parking is available nearby.
If you travel by bus, it's easier to get to Cirkewwa. Paradise Bay Beach is a short walk from the Cirkewwa that runs frequently from Valletta or other major towns.
Getting There:
---
---
My Top Reasons To Visit Paradise Bay Beach
Stunning scenery:
Paradise Bay Beach has a picturesque setting. Its clear waters, sandy shores, rocky cliffs and distant views of Gozo make it an outstanding destination.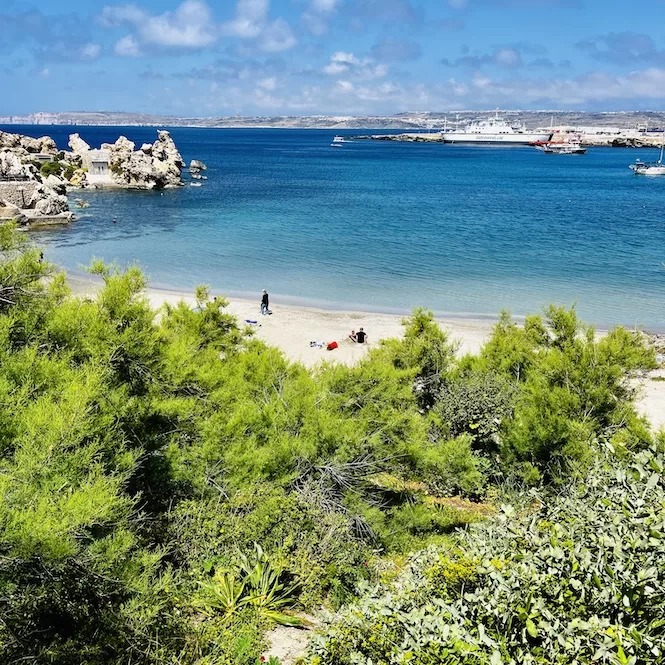 Swimming and snorkelling:
This beach has crystal clear water. On both rocky sides, marine life is vibrant. Snorkelling and swimming here are fantastic.
Water is shallow, so families and non-swimmers can enjoy it.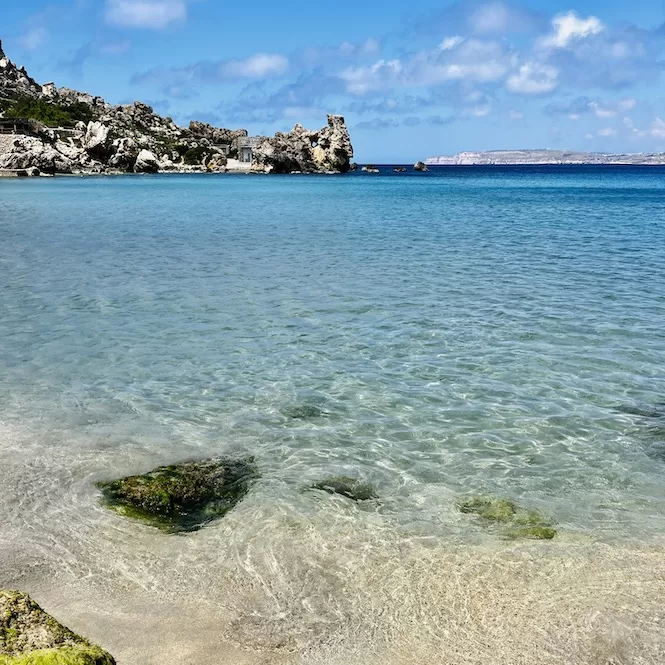 Ample parking:
The beach offers a spacious parking lot. I usually arrive at the beach in the morning or afternoon and find parking easily.
Water sports:
There is a kayaking rental shop at Paradise Bay Beach, as well as snorkelling equipment for sale.
Proximity to other attractions:
The beach is close to a fantastic hiking spot and one of the most stunning sunset spots on the island. So you can combine beach time with hiking and enjoy a sunset in the evening.
Facilities:
Visitors to Paradise Bay Beach will be provided with a variety of amenities, such as restrooms, showers, sunbeds, and umbrellas for rent. In addition, there is a beach bar and restaurant.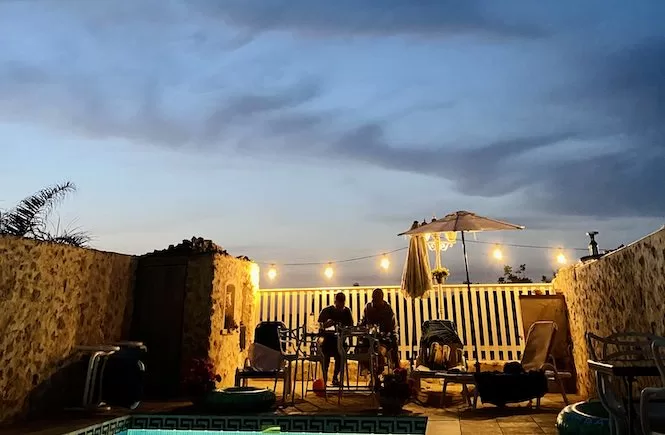 Tips for the Best Experience
Paradise Bay Beach is small and crowded during the summer weekends. If possible, avoid Sundays and arrive early to get the best spot.
Make sure you bring sun protection, a hat, and sunglasses. Also, get your snorkelling gear because you can see many fish and other marine life if you swim along the rocky coast.
Be sure the beach is free of jellyfish, so you can swim without worry. Check out my jellyfish guide or other online resources.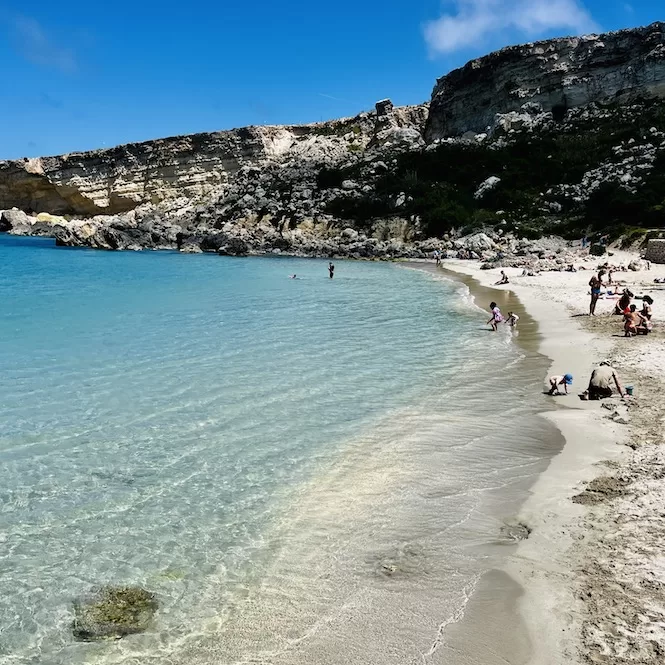 Other Things to Do Nearby
Take a Hike
Paradise Bay Beach offers many hiking trails for those seeking some physical activity. My favourite trail is an 8 km circular hike from Paradise Beach to the Red Tower and back. Here is a complete guide to it.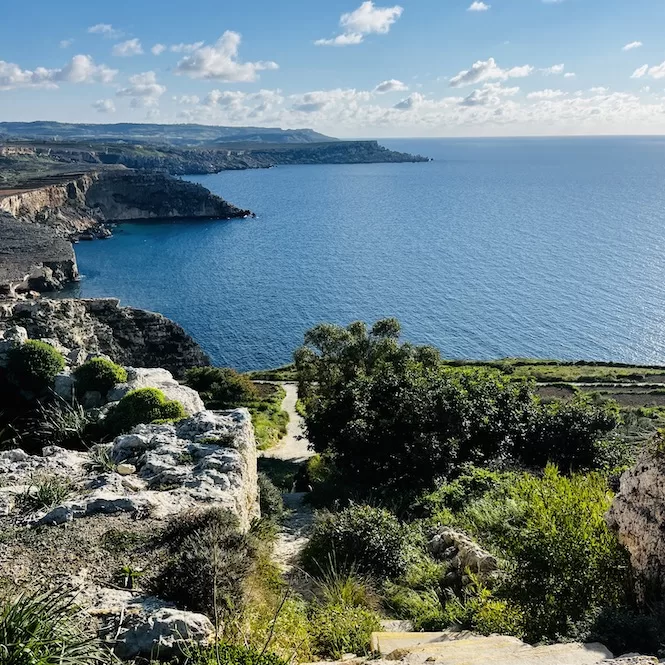 Explore a Cave
If you want a short walk, you can see a cave. The cave is twenty minutes from the beach. It is a naturally formed limestone sinkhole appearing like a hollow in the ground. It is quite deep – around ten meters – and has some small steps along the left. The rocks are unstable, so be careful here. You may notice water droplets falling from the walls and feel a refreshing coolness.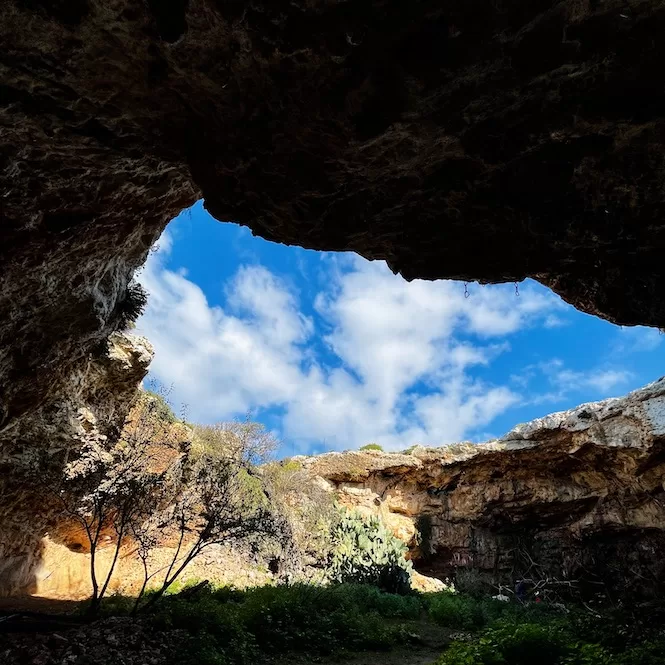 Visit the Window to the Sea
A bit further from the cave, you'll find a limestone window facing the sea. It's not so special, just a pretty place to take Instagram pictures. It looks gorgeous at sunset and has breathtaking views. In the distance, you can even see Gozo's majestic cliffs.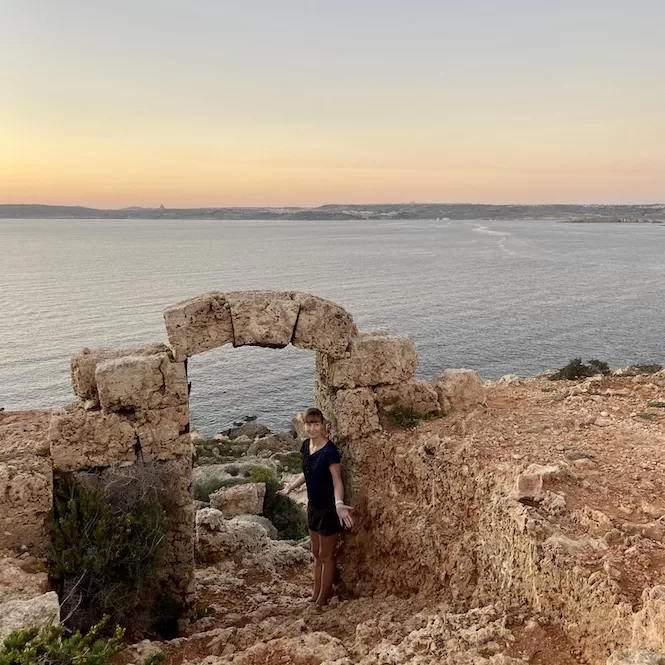 Enjoy an Amazing Sunset
To enjoy a breathtaking sunset after a day at the beach, I suggest walking or driving to the radar station. The radar station has fallen into disrepair, but the surrounding areas are beautiful. Its elevated location gives it a sweeping view of Malta, with the sea on either side. You can see Comino and Gozo, Mallieha, Majjistral Park and Golden Bay from here. It's a gorgeous setting for sunsets. Loves sunsets? Check out my blog on the 15 best sunset locations in Malta and Gozo.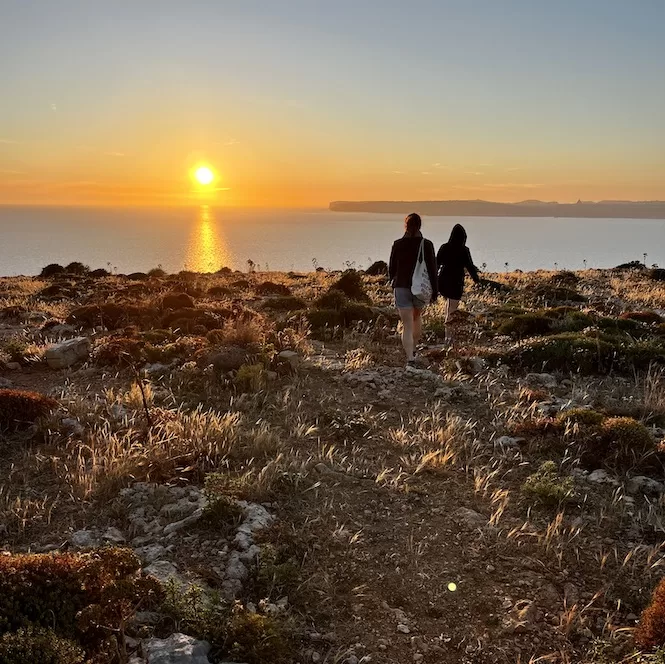 Paradise Bay Beach is a small and gorgeous beach with crystal-clear waters and views of Gozo and its cliffs. It's an excellent spot for swimming, sunbathing, and snorkelling. With plenty of parking and facilities, visiting is easy and fun. Check out my other blog posts if you want to learn more about Malta's beaches!