Why should you visit Malta? I've lived here since 2011, and I can tell you, this island is more than just a spot on the map. It's a goldmine of experiences, wrapped in Mediterranean warmth. If you're looking for a place that combines history, natural beauty, and a taste of the good life, you've found it.
Malta isn't just a holiday destination; it's a journey through time and culture. From the ancient Megalithic temples to Valletta's vibrant streets, there's so much to see. But maybe you're thinking, 'Is it really for me?' Trust me, whether you're a history buff, a nature lover, or just craving sunshine and delicious food, Malta has something for you.
In this blog, I'll guide you through the top five reasons to visit Malta. So, are you ready to dive into the Mediterranean? Let's explore Malta together. You'll find out why this small nation is a big deal in travel.
Why Visit Malta: Historical and Cultural Sites
Malta's richness in cultural and historical sites you'll want to explore stands as one of the top reasons to visit Malta, offering an unforgettable journey through time and heritage. You can spend a day visiting the museums and galleries and enjoy an enriching cultural experience. You can also visit one of the 365 Maltese churches to experience beautiful architecture and historical artefacts.
There are seven Megalithic Temples on the Maltese Islands and several archaeological sites from different periods. The Ħal Saflieni Hypogeum is one of a kind and an underground labyrinth of rooms. Visitors can learn about Malta's Roman past and see the Domus Romana, whose original mosaics remain intact. To learn more, check out my guide to UNESCO sites and top historical places in Malta.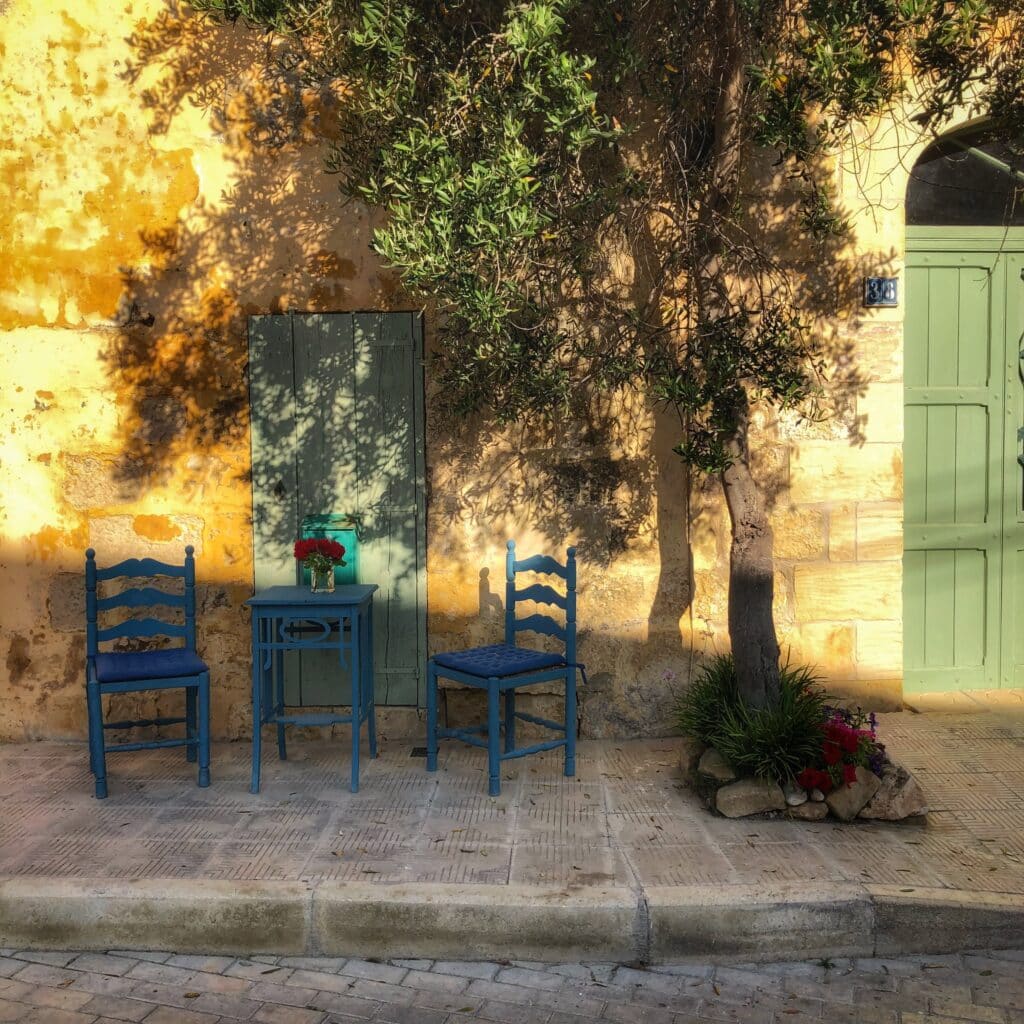 Why Should You Visit Malta: Breathtaking Landscapes
Another reason why visit Malta is its natural beauty. From sandy beaches to rocky coves and colourful gardens, Malta is truly mesmerising. Malta also has plenty of underwater beauty to explore by snorkelling or scuba diving, with its crystal-clear waters full of colourful fish, reefs and wrecks. There are also various caves to explore, including the Blue Grotto, which is stunning. You can also visit the Blue Lagoon, one of the most photographed places in Malta.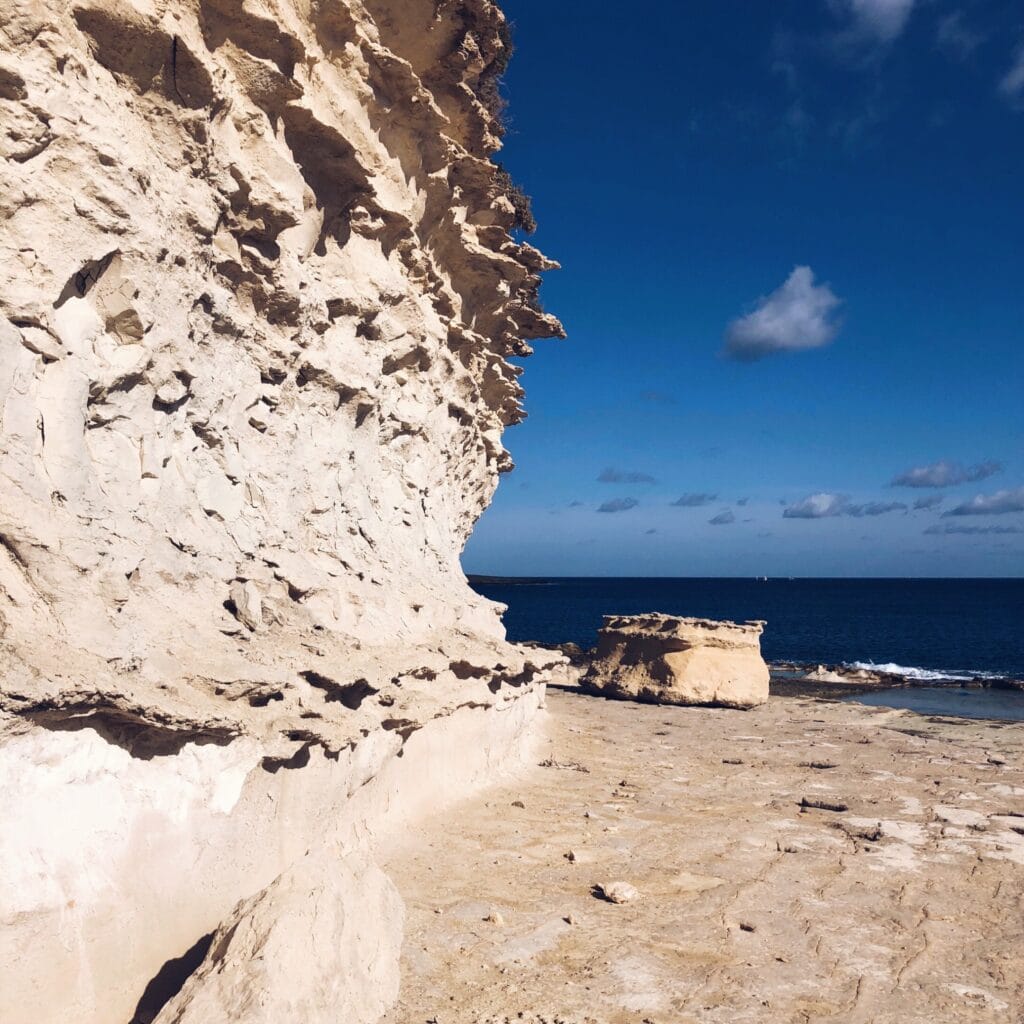 Numerous Outdoor Activities
Malta is a paradise for outdoor activities. With miles of coastline, rocky cliffs, and crystal-clear seas, it's the perfect place to explore. Whether you're a hiker, kayaker, diver, or just looking for a day out on the water, Malta has something for you. If you're looking for an adventure, why not take a boat trip around the island? You can soak up the sun, swim in the sea, and explore the beautiful coastline. If you're more of an adrenaline junkie, you can go snorkelling or diving. You'll get to explore the underwater world of Malta, from its gorgeous reefs to its vibrant marine life.
And if you want to explore the land, you can always go on a hiking or kayaking tour. Whichever you choose, you're sure to have an unforgettable experience. So come and explore Malta – its stunning landscapes and crystal-clear seas are waiting for you!
Perfect Climate in Malta: When to Visit
Malta is known for its beautiful weather and mild climate, making it an ideal place to visit any month of the year. During the winter, temperatures stay relatively mild, rarely dropping 10°C (50°F) below. The summer months are hot and sunny, with temperatures reaching over 30°C (86°F). The spring and autumn months are usually calm and comfortable, with day-time temperatures ranging from 15°C (59°F) to 25°C (77°F). The sea temperature also stays warm, remaining at an average of 19°C (66°F) for most of the year. This makes Malta an ideal destination for beach lovers and water sports enthusiasts. 
Delicious Food
Another key reason why you should visit Malta is the opportunity to indulge in delicious meals. The Maltese people are known for their love of food, serving traditional and authentic Mediterranean dishes. You can try eating a variety of seafood dishes, such as fish and mussels, and many different pasta dishes. You can also eat other types of food, such as burgers, sandwiches, and salads, so there is something for everyone.
Why Should You Visit Malta: Friendly Locals
The warmth of Malta extends beyond its cuisine; they are also famous for their friendliness and kindness, making visitors feel at home right away – another compelling reason why you should visit Malta. The Maltese are not afraid to help people even if they don't know them well. Moreover, the Maltese people are fluent in English and Italian, although Maltese is their primary language. Learn more about the languages spoken in Malta and the fascinating history of the Maltese language.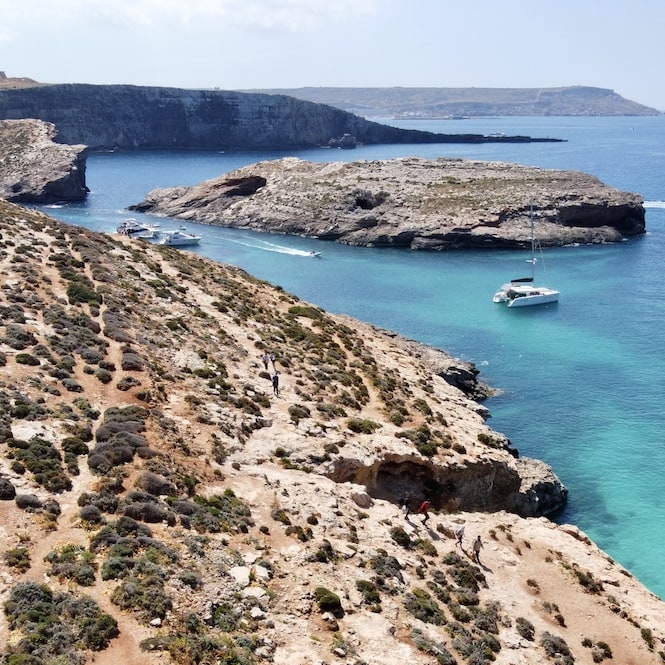 I hope this post helped to answer your question on why should you visit Malta. This gem in the Mediterranean offers stunning views, perfect weather, fun activities, tasty food, and friendly locals. Dreaming of a true Mediterranean escape? Malta's got it all. Also, be sure to explore my posts on travelling solo, getting around, renting a car, finding local stays, travelling to Malta in winter and ready-to-use itineraries for 7-day and 4-day trips.
Why Should You Visit Malta: FAQ
Why is Malta worth visiting?
Malta is more than just a sunny vacation destination. The island has a rich history, picturesque towns, and world-famous scuba diving spots.
Why is Malta a tourist attraction?
Its climate, location on the Mediterranean Sea, and a blend of European and African cultures make it a great tourist destination.
What are 3 interesting facts about Malta?
Maltese, the national language, is the only Semitic language written in Latin script. It has influences from Italian, Arabic, and English, reflecting the island's diverse cultural history.
Malta is home to some of the oldest free-standing structures in the world, the Megalithic Temples. These temples are older than Egypt's pyramids and England's Stonehenge.
Valletta, built by the Knights of St. John, has an extensive underground tunnel network.
What is the prettiest place in Malta?
What attracts people to Malta?
People love Malta for its history, beautiful beaches, clear waters, delicious local food like pastizzi and rabbit stew, and scuba diving opportunities.
Is Malta really touristy?
Yes, Malta attracts many tourists, especially to its capital, Valletta, known for its historical architecture, and Sliema, popular for shopping and dining. However, there are less crowded places like Gozo, Malta's sister island, where you can enjoy a more peaceful atmosphere.
Is Malta a party island?
While Malta has a vibrant nightlife, especially in areas like Paceville, it's not solely a party destination. It's also known for its cultural events, outdoor activities like hiking and diving, and tranquil spots for relaxation. So, it caters to a variety of interests, not just partying.
Got more questions? Check out this guide for answers to the most common ones. Or just leave a comment and I'll get back to you.