It is easy to see from a map of Malta and Gozo that these islands are located just south of Sicily and north of Africa. There are three small islands in the Republic of Malta, along with Malta and Gozo. Its unique geography reflects its varied history, culture, and climate.
Islands in the Maltese Archipelago + Map
Five islands comprise the Maltese archipelago – Malta, Gozo, Comino, and two uninhabited islets, Comminotto and Filfla.
Malta is the largest and most populated Maltese island. Malta is 27 kilometres (17 miles) long and 14.5 kilometres (9 miles) wide. It has a total of 246 square kilometres (95 square miles). Malta's population is 485,000.
The island of Gozo has a population of 34,500 and an area of 67.1 square kilometres (26 square miles). It's 14.5 km long by 7.25 km wide and is located northwest of Malta.
Malta Channel separates Malta and Gozo islands, 6.73 kilometres (4.18 miles) apart.
The island of Comino lies between Malta and Gozo. It's 3.5 square kilometres (1.35 square miles) and has four official inhabitants.
Comminotto covers 0.25 square kilometres (0.1 square miles). The island is 100 meters northwest of Comino.
Filfla is an uninhabited island, is located 4.5 kilometres (2.8 miles) south of Malta. It is barren and has a surface area of 0.06 square kilometres (0.02 square miles). It's a nature reserve and birds protected area.
Map of Malta and Gozo: Closest Neighbors
The Maltese archipelago lies 81 kilometres (50 mi) south of Sicily and about 300 km (186 miles) north of the North African coast (Libya and Tunisia). Malta is located in Southern Europe but is farther south than Tunis (the capital of Tunisia) and Algiers (the capital of Algeria).
Geography of Malta and Gozo
Malta's terrain has many low hills covered with terraced fields on slopes. The island's north comprises ridges, valleys, bays, and rocky peninsulas. The highest point on the island is Dingli, at 253 metres above sea level.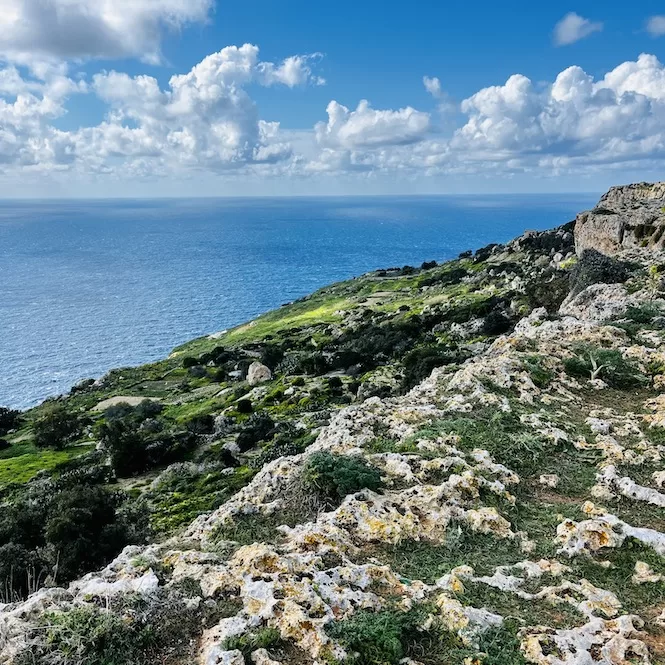 Several valleys are terraced and farmed, but most islands' terrain has thin, rocky soil. Gozo has more arable land than Malta, while Comino is barren. The landscape in summer is yellow and dry, but as soon as it rains in autumn, the countryside becomes green.
Malta's summers are hot and humid. The sky is blue with no clouds for months. Temperatures can reach 36C. Since it's an island, night and day temperatures rarely differ by more than a few degrees. So, during a heatwave, nighttime temperatures will remain relatively high.
Malta's average annual precipitation is 90 days, and monthly rainfall is 0.5 to 12 mm. For example, there is 110 mm of precipitation in December, while in July, there is just 0.3 mm.
There's a water shortage in Malta because it gets little rain and hot temperatures. Also, there are a lot of people there. Because nature can't supply half the water Malta needs, it's been desalinating seawater since 1982.
Malta's shoreline is characterised by cliffs and many small caves, tunnels and beaches, popular among locals and tourists.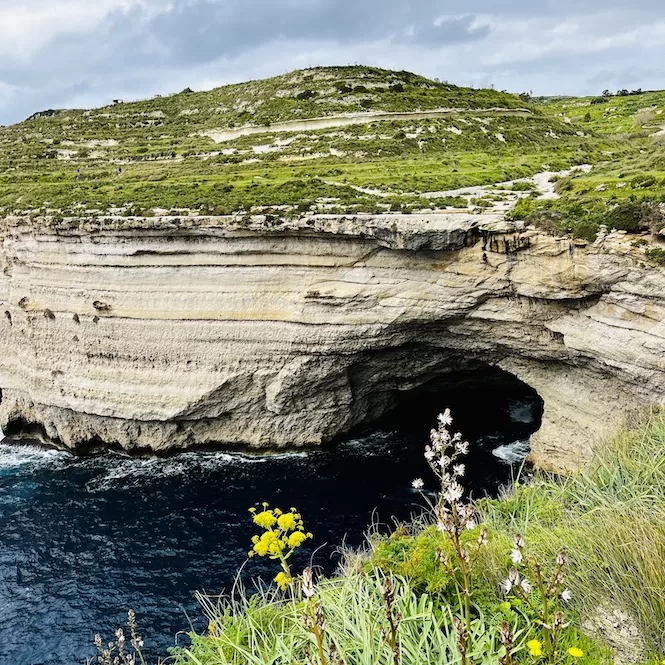 Several bays provide harbours along the rugged coast of the islands. Besides, Malta has several natural ports where the water is deep enough to anchor. The Grand Harbour is one of them. It explains why Valletta has been of such strategic importance throughout history.
Strategic Location in the Past and Now
Because of its proximity to Europe and Africa, Malta has been a strategic asset to military powers for centuries, including the Romans, Arabs, Knights of St John, and the British.
Besides its military importance, Malta was an important stopover point for many ships travelling in the Mediterranean and beyond. It was a place where ships could refuel and resupply.
Currently, Malta is a popular cruise ship destination. Also, due to its convenient location between Europe and North Africa, it offers an attractive business environment for companies seeking to establish regional bases and reach markets on the other side of the Mediterranean.
Travel Links Between the Islands
Different ferry services connect Malta and Gozo, allowing travel between the islands. Car-carrying ferries between the two islands run every hour. Trip time is approximately 25 minutes from Cirkewwa in Malta to Mgarr Harbour in Gozo.
Fast passenger ferries connect Valletta to Gozo. They run almost every hour. The journey is only 45 minutes.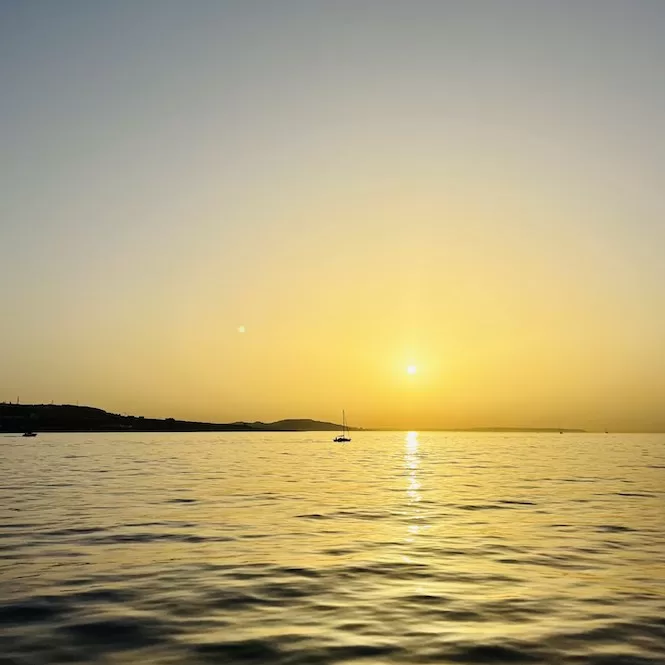 Small ferries run from Malta to Comino and Gozo to Comino. These ferries run less in winter but every 30 mins in summer.
Filfla is protected, and you cannot visit it without a permit.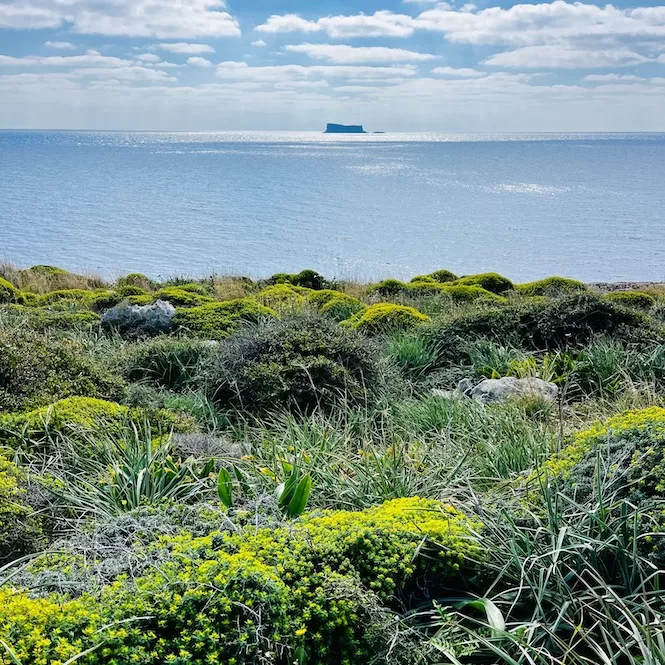 Malta is a great tourist destination because of its sunshine and crystal-clear sea. There are also megalithic temples from 6000 years ago, medieval towns, and WWII memorials. Check out my guide to Malta's UNESCO sites, Valletta, Three Cities, Mdina and  Gozo. I hope this blog inspires you to travel to Malta and see its offers.